Our partnership with Bulgari
Since 2009, Save the Children's partnership with Bulgari has helped us to transform the lives of more than 1 million children through our education and humanitarian programmes. Over $50 million has been cumulatively raised through sales of a specially-designed silver ring and pendant. The luxury brand has just announced the launch of a new pendant that will complete the Save the Children dedicated line.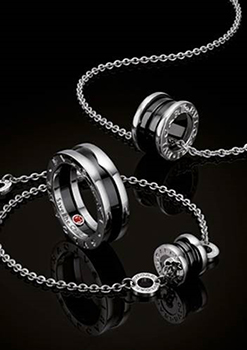 Our partnership with Bulgari is truly global. Some 4,000 Bulgari employees and 300 Bulgari stores have supported fundraising in over 20 countries. This has benefitted over 100 Save the Children programmes in 33 countries.
Since 2016 Bulgari is supporting a new bespoke programme to empower the most vulnerable and marginalised youth in Albania, Uganda, Bolivia and Nepal to achieve their full potential. Empowering youth means equipping them with the skills they need to make informed and sustainable decisions about their future, and to help them realising their ambitions through education, vocational training and economic empowerment.
The partnership is supported by many well-known celebrities who are generously making their time and image available to promote the partnership. 250 international celebrities accepted to be photographed by Fabrizio Ferri and their portraits are included in the extraordinary STOP.THINK.GIVE. book, launched in 2015.
Several celebrities have also been actively involved in field visits, to observe firsthand the impact of this amazing project. Among them: Ben Stiller (2009 Uganda, 2010 Haiti); Li Xiaoran (China 2011); Bebel Gilberto (Brazil 2012); Adrien Brody (US 2013, Nepal 2015); Eric Bana (Australia 2014); Vinicio Marchioni (Italy 2012); Isabella Ferrari (Italy 2013, Jordan 2014, Nepal 2015); Luke Evans (UK 2015); Jon Kortarajena (Nepal 2015); Jeanette Aw, Debbie Goh, Hattaya Wongkrachang and Pham Huong (Vietnam 2016).
In July 2016, the campaign is relaunched with #RAISE YOUR HAND, a new symbolic call to action to boost interest and participation of prominent stakeholders and international audiences.
It is my heartfelt belief that aligning common interests across our two worlds and cultures will not only enhance Bulgari's corporate reputation and Save the Children's philanthropic reach, it will also make all of us even more passionate and committed about what we do.
Jean-Christophe Babin, CEO Bulgari
Find out more
Watch the #RAISE YOUR HAND film below
Visit the Bulgari website: www.bulgari.com