Our partnership with Bulgari
Since 2009, Bulgari has raised over $85 million to help Save the Children transform the lives of some of the world's most vulnerable children.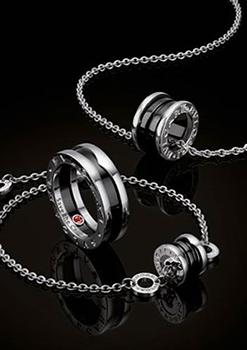 To date, Bulgari has helped us to implement over 114 projects, reaching over 1.5 million children. More than 4,900 schools have benefitted from improved services and infrastructures, and 49,000 teachers have received training in child-centred and interactive teaching methods.
Jean-Christophe Babin, Bulgari's Chief Executive Officer, said: "Bulgari strives for excellence in every single thing we do, from our approach to a beautiful jewel to our dedication to philanthropy. We want to affect change in the strongest way possible, to achieve meaningful results for the future generations. Our vision is to transform the lives of the world's at-risk children. There is nothing more rewarding than knowing that we have helped to provide a safer, more prosperous future for over a million children and counting."
Special jewellery range
Bulgari has custom-designed a Save the Children jewellery collection – donating a portion of the sales to support our programmes. This special collection comprises of a ring, a pendant, and a bracelet, with a unique silver and black design inspired by the iconic B-zero1 jewellery line. The collection is available in Bulgari stores worldwide and select department stores. To date, over half a million customers have purchased an item from the collection.
Celebrity support
Renowned photographer Fabrizio Ferri has played a critical role in the partnership's continued success through his portrait collection of almost 250 celebrities. The collection features personalities from around the world wearing the Save the Children jewellery collection with their raised hands symbolising the message to "STOP. THINK. GIVE."
In 2018, a new social media campaign – #madereal – was launched together with director and photographer Rankin. This campaign amplifies the voices of those who have benefited from Bulgari-supported programmes.
Several celebrities have also visited Save the Children programmes and learned about the impact of our partnership.
Staff engagement
Bulgari employees are actively engaged in making the partnership a success. More than 400 employees have visited our programmes to see first-hand how the partnership is improving the lives of children and their families.
Find out more
Visit the Bulgari website: www.bulgari.com