Our partnership with Bulgari
Since 2009, Save the Children's partnership with Bulgari has helped us to transform the lives of more than 1.2 million children through our education and humanitarian programmes. Over €60 ($70) million has been cumulatively raised through sales of a specially-designed silver ring, pendant and bracelet.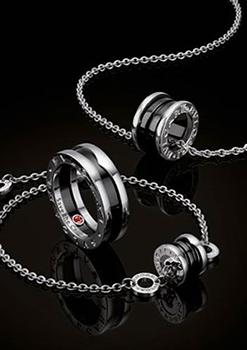 For each Save the Children jewelry piece sold, €75 ($100) are donated to the Organization, making an important impact on a child's education and life.
As an example, €75/$100 can provide:
A set of flash cards to develop maths skills for 100 children in mountainous remote areas of  Vietnam.
Two months of healthy snacks for 30 Syrian children attending kindergarten in the Za'atari refugees' camp in Jordan.
School books and materials for a high school student for one academic year in Albania.
Three months' vocational training in leather and bead craft for one at-risk teenager in Uganda.
Eight regular checkups for a child from birth to three years in Xinjiang, China.
Two months' vocational training in jewellery making for a teen in Bolivia.
Our partnership with Bulgari is truly global. Some 4,000 Bulgari employees and 300 Bulgari stores have supported fundraising in over 20 countries. . The Bulgari's donation, over 9 years, we have directly reached over 1.2 million children, implemented over 100 projects in 33 countries, actively worked in more than 3,900 schools, with improvements to services and infrastructures, and we have trained over 43,000 teachers to use child-centred and interactive teaching methods.Bulgari and Save the Children together aim to transform the lives of at-risk children, providing a tangible positive impact on a child's life through the different activities that Save the Children implements. Specifically to guarantee immediate support to children and their families in case of an emergency, to help children to fight poverty in their communities, to guarantee the opportunity to quality and inclusive education, and finally to provide adolescents and youth with the skills they need to learn a job and earn a living.
Throughout the years, more than 250 celebrities have lent their support as ambassadors of the Bulgari-Save the Children partnership being photographed by Fabrizio Ferri for the campaigns STOP.THINK.GIVE and  RAISE YOUR HAND. Celebrities' involvement also proved to be particularly effective when combined with a field visit to projects funded by Bulgari, with the objective to experience first-hand the impact on child beneficiaries. Among the celebrities that took part to these visits: Ben Stiller, Li Xiaoran , Vinicio Marchioni, Bebel Gilberto, Isabella Ferrari, Adrien Brody, Eric Bana, Luke Evans, Jon Kortarajena, Princess Lilly Wittgenstein, Jeanette Aw, Debbie Goh, Hattaya Wongkrachang, Pham Huong and Valentina Ludovini. 
In addition to the over half a million customers that have purchased pieces from the Save the Children collection also Bulgari employees play a strategic role in making the partnership successful. Bulgari staff has been actively engaged throughout the different divisions: design, production, marketing, PR, sales and HR. Over 300 employees have visited Save the Children programmes to see first-hand how the partnership is improving the lives of children and families. "It was the most amazing experience of my life" so many have said after witnessing the real changes this partnership has made in the lives of so many children.
Jean-Christophe Babin, CEO of Bulgari, said, "BVLGARI strives for excellence in every single thing we do, from our approach to a beautiful jewel to our dedication to philanthropy. This Bulgari passion, this is also how we approach our partnership with Save the Children, one of the largest and most impactful international charities. We want to affect change in the strongest way possible, to achieve meaningful results for the future generations. Our vision is to transform the lives of the world's at-risk children, and we are proud to have contributed to bettering or even saving the lives of our most important resource. There is nothing more rewarding than knowing that we have helped to provide a safer, more prosperous future for over a million children and counting." 
Find out more
Watch the #RAISE YOUR HAND film below
Visit the Bulgari website: www.bulgari.com