Our Corporate Partners
Save the Children is uniquely placed to deliver sector leading national, multi-national and global partnerships with the private sector. We focus on building long-term, mutually beneficial strategic partnerships.
With a network of teams working in around 120 countries around the world, supported by our Global Corporate Partnerships Advisory Group, we are able to match our partners' global footprints.
Download our Global Corporate Partnership Brochure to learn more about how we work with partners to save children's lives.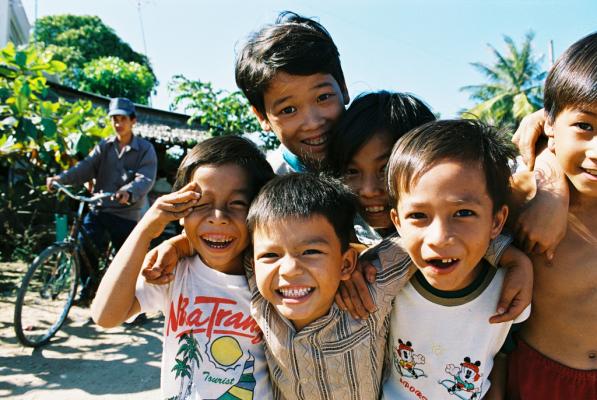 Our globally-recognised brand, comprehensive reporting and powerful materials ensure that stakeholders know and understand the impact our partners are making for children.  
By working together, our partners are able to support vulnerable children and their families through our innovative award winning programmes in Health, Education, Child Protection, Freedom from Hunger and emergency response both locally and globally.  
We pride ourselves on our ability meet the individual needs of our partners. Each partnership is tailored to meet their specific business objectives with an accountability framework and KPIs which we are experienced at delivering to and exceeding with award winning results.
We have worked with partners to build brand equity, differentiate from competitors, deliver shared value, unite a global workforce, increase sales and invest in local communities and emerging markets.
Global Corporate Partners:
Our global corporate partners represent many of Save the Children's most powerful collaborations for creating positive change for deprived children today, and they are key to our aspirations. They demonstrate the benefits that a global partnership with Save the Children can bring.
The members of our Global Corporate Partnerships Group are:
Silvia Giangiuliani, Corporate Partnerships Development Executive - Save the Children Italy
Caroline Whatley, Deputy Partnerships Director - Save the Children UK
Marie Dahlgren, New Business Director - Save the Children Sweden
Johannes (JP) Zwinkles, Head of Corporate Partnerships - Save the Children Australia
Jessica Sommer, Director of Corporate Partnership & Foundations - Save the Children Germany
Charu Sethi, National Manager, Corporate Marketing - Save the Children India
Luciana Bonifacio, Senior Director, Global Corporate Partnerships & Deputy AVP - Save the Children US (Chair)
Venture partnerships
By providing in-kind support for Save the Children's work, our venture partners help to realise our ambitions for children, while obtaining valuable experience for their people.
Venture partners include:
Standard Chartered Bank
Egon Zehnder
Freshfields Bruckhaus Deringer
Baker & McKenzie