Africa: Changing the debate on agriculture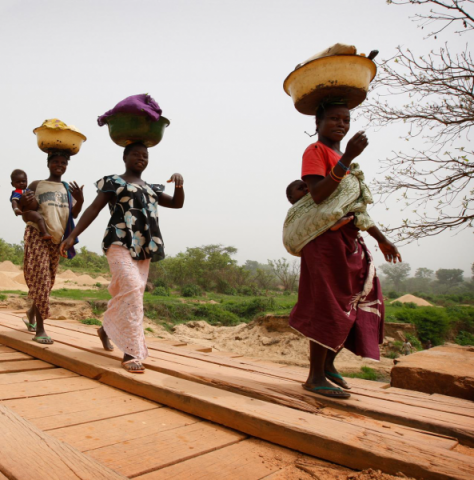 By Jasmine Whitbread, CEO of Save the Children International
One of the themes of this year's World Economic Forum is 'Sustaining a World of 9 Billion' and central in my mind is the question of how to ensure those 9 billion people get the food they need.
Whilst for many people January is a time of calorie cutting and draconian diets to overcome the Christmas excesses, a far greater number are struggling to find enough to eat. Despite the fact that the world today produces enough food to feed every man, woman and child, one in eight people go to bed hungry every night and globally one in four children under the age of 5 are malnourished.
This inequality is shocking but we can do something about it. One of the areas where we need urgent action is in agriculture. Agriculture is a hot topic at Davos with many sessions on the agenda. I'll be joining them to make sure that tackling child malnutrition is a part of those conversations. That's important because too often discussions around nutrition and agriculture take place separately - not only at Davos but in governments around the world where Ministries of Health and Agriculture often fail to work together to develop joined up plans.
For many the solution lies in "Nutrition-sensitive agriculture" – a phrase often thrown around in development circles. But to be frank it's a phrase that leaves a lot of people feeling blank. So what does it actually mean?
For me, it means ensuring that not only does the world produce enough food for everyone but it produces the right food to ensure that children grow up healthy – though diversifying agricultural production to help deliver a more varied and nutrition diet. It means governments, private sector producers and others recognising that agriculture is not just about growing GDP, it's about the growth of kids. It also requires a far greater focus on supporting the small-scale farmers and producers - who provide 80% of the food consumed in Asia and Africa - to produce more nutritious foods as well as cultivating a greater sense of responsibility from both governments and the private sector towards farmers and their families without whom they couldn't deliver profits or feed their countries.
Finally, it means recognising that the most important person in a supply chain is the woman - who not only does most of the work in the field but also ensures children are well-nourished - and ensuring that policies and methods of production support her. All of this is possible without compromising profitability - in fact as the recent Cost of Hunger in Africa Report illustrated good nutrition is a pre-requisite to economic development. Our research shows that today's malnutrition could cost the global economy as much as $125 billion by when today's children reach working age in 2030
One last point - the issue of food must also be central to discussions around climate change - a subject which is at the top of the Davos agenda this year. Not only does the food system itself have a major environmental impact - agriculture alone accounts for at least 30% of greenhouse gas - but climate change will affect agricultural productivity and access to food - by 2015 areas of Africa and Asia are expected to have lost 10–20% of agricultural productivity.
So let's find new ways to talk about 'nutrition sensitive agriculture' in a way that captures the need for urgent and joined up action. How about "farming for health" or "cultivating better nutrition". Whatever it may be let's challenge ourselves to bring this conversation to life and underline why it matters to children and communities around the world.