Children in the Central African Republic exposed to abuse, disease and recruitment into armed groups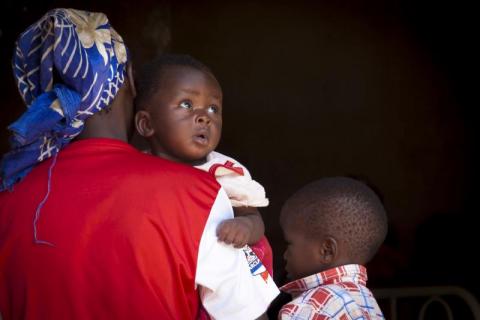 Bangui, 12 August 2013: More than 100,000 children forced to flee their homes since the rebel takeover of the Central African Republic last March are facing sexual abuse, disease and recruitment into armed groups, says Save the Children.
The children's charity, announcing details of its first ever emergency response in the Central African Republic, also reported concern over spiking rates of malnutrition and malaria amongst displaced populations.
"Thousands of children's lives are at risk. Families are running out of food, and many are still hiding in the bush, afraid to return home. When they are not direct victims of violence, children have often witnessed their homes and schools being looted and their parents threatened or beaten", said Maria Wangechi, Save the Children's CAR Country Director. "Moreover, healthcare workers have had to flee as hospitals and health centres have been ransacked", Maria continues. "Children and their families need urgent humanitarian assistance. It is imperative that the international community allocates adequate resources and funding to a humanitarian crisis that in many respects has been largely ignored and that continues to escalate."
Save the Children teams are already on the ground providing life-saving health and nutritional support to medical facilities in some of the areas worst affected by the crisis, as well as in the capital Bangui. As unrest continues, Save the Children has started providing psychosocial support to children through its child-friendly spaces, distributing much needed drugs and medical equipment to looted health centres, setting up mobile clinics to reach vulnerable families in remote villages, and launching healthcare programmes for both new mothers and victims of sexual violence.