Millions of children robbed of childhood in East and Southern Africa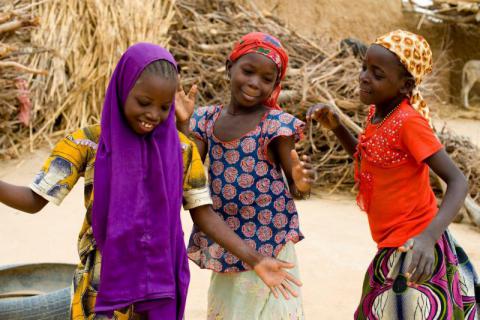 In 2015, world leaders adopted the Sustainable Development Goals (SDGs) to be achieved by 2030. Some of these global goals are: ending poverty, eradicating hunger, promoting health, securing education, gender equality, access to water and sanitation, living in peace and promoting mechanisms and partnerships among others. It is therefore compelling that we reflect on the SDGs as we mark the Day of the African Child, held every June 16, under the theme 'The 2030 Agenda for Sustainable Development for children in Africa: Accelerating protection, empowerment, and equal opportunity'.
Every child deserves a childhood – a time in life to learn, to play, to grow strong and to feel safe and protected.  In a new flagship report called Stolen Childhoods launched by Save the Children on 1 June 2017, 700 million children globally – and possibly hundreds of millions more – have had the promise of a full childhood brought to an early end.
In East and Southern Africa, poor health, malnutrition, conflict, exclusion from school, extreme violence, child marriage, teen pregnancy or having to be exposed to harmful work are leading factors stealing childhood in East and Southern Africa. Failure to address these childhood enders seriously threatens the realization of SDGs for children. 
Although significant progress has been made in recent years with regards to addressing malnutrition – the proportion of stunted children in East and Southern Africa declined from 53% in 1990 to 35% in 2016; significant challenges remain. Absolute numbers of stunted children have increased from 24 million to 26 million children. These figures will likely rise as devastating Horn of Africa drought grips the region.
Child marriage infringes on girls' rights. The report reveals that while the rate of child marriage is decreasing, 1 in 3 girls (36%) in East and Southern Africa marries before their 18th birthday. This robs children of their childhood exposing them to life-long challenges in their education, psychosocial health and general well-being as clearly depicted in Amal's life story.  If nothing is changed, by 2050, almost 50% of girls married before the age of 18 will be in Africa. 
Amal* was thirteen and living at home in a rural area of Somalia when she learned that she was being given away to an older man for marriage. Despite her protests, the man came for her and took her to his family's home. After three days at the man's home Amal escaped on foot and by bus to a nearby city and sought refuge with her aunt. Fortunately, her aunt refused to return her and says that she will never force her young niece back into that situation. Amal says that it is wrong for a girl to be forced to marry a man who is older than her and whom she does not know.
According to the UNHCR, East and Southern Africa region is home to at least 2.68 million refugees and 2.08 million internally displaced persons (IDPs). The largest displaced populations are found in: Somalia (1.1 million IDPs), Ethiopia (743,000 refugees), Uganda (1.13 million refugees) and South Sudan (1.9 million IDPs including those in UNMISS Protection of Civilians Site). In Somalia and South Sudan, over 20% of the population has been displaced some 2.3 and 2.8 million people, respectively.
A significant proportion of out of school children live in drought and/or conflict-affected countries and this number is increasing. Reports indicate that scores of schools have been closed due to the adverse effects of the drought. Children have to walk distances of up to 20kms, in search of water, which leads to low attendance. In South Sudan, children have been displaced by a combination of both war and drought. 
The Stolen Childhoods report shows there is a strong correlation between displacement and children out of school in East and Southern Africa, meaning countries with higher levels of displacement tend to have more children out of school.
"Children growing up in war, being targeted by violent groups, suffering and dying from disease, and experiencing harsh discrimination, are being robbed of everything that makes them children. It is unacceptable that in 2017, millions of children in this region and around the world still do not have their right to be safe, learn, grow and play. We must, and we can, do better than this," says David Wright, Save the Children Regional Director, East and Southern Africa.
Of the 172 countries the report surveyed, two (Somalia and South Sudan) out of the 10 countries ranked last, are in East and Southern Africa. In this region, the report also found that
1 child in 15 doesn't live to see his/her 5th birthday.
35% of children under age 5 are stunted, some 26 million children. This is higher than anywhere else in the world save South Asia (36%).
1 in 5 (21%) adolescent girls are currently married or in union. 1 in 3 girls (36%) marries before age 18 and 1 in 10 (10%) marries before her 15th birthday. 
More than 1 in 4 school-aged children (primary + secondary) are out of school (i.e., an estimated 27% of children aged 6 to 17).
26% of children aged 5 to 14 are engaged in child labour.
11% of adolescent girls (nearly 1 in 9) give birth each year (i.e., the adolescent fertility rate is 114 per 1,000).
Nearly 8,600 children and youth under age 20 were murdered in 2015 (i.e., the child homicide rate in 2015 was 3.4 per 100,000).
In view of the foregoing, it is imperative that African governments accelerate efforts to meet the SDGs to ensure that no child dies from preventable or treatable causes or is subjected to extreme violence; is robbed of a future as a result of malnutrition, early or forced marriage, early pregnancy, or forced labor; and that they have access to a quality education and realise all children's rights as provided by the African Charter.  Specifically, we call on the governments to:
Invest in all children by ensuring that all children have access to quality basic services, including protection and social protection services. The resources must reach excluded children and accompanied with deliberate measures to remove cost barriers to services.
Accelerate the protection of children by eliminating all forms of violence, harmful practices, including child marriage, abuse, exploitation, torture, and trafficking of children. 
Guarantee the provision of an essential package of health and nutrition services that saves lives, protects and promotes the health of women, children and adolescents in drought and conflict affected countries. 
Establish or strengthen national statistical plans and systems in order to enhance the collection and dissemination of disaggregated data on the SDGs for all social and economic groups, including children.  Accountability, transparency and monitoring are critical tools for galvanizing efforts towards the achievement of the SDGs and ensuring that real and measurable progress is made within the timeframe.
To donate and sign a petition calling on governments to increase investment in children, please visit endofchildhood.org  
For further information please contact:

Elizabeth Muiruri
elizabeth.muiruri@savethechildren.org  
+254722952186
Or  
Nahashon Aluoka
Nahashon.aluoka@savethechildren.org
+254724584651