Save the Children ready to respond to massive Solomon Islands earthquake as damage assessment begins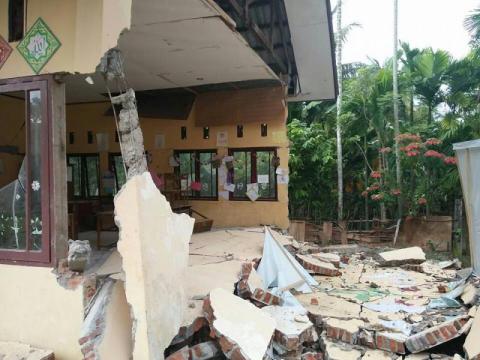 A powerful 7.7M earthquake has struck just off the coast of the Solomon Islands, causing severe shaking in many parts of the country but the worst of the damage is still unknown. 
"It was extremely scary, I've never felt anything like this," said John Lilo, Acting Country Director with Save the Children in the Solomon Islands.
"The shaking lasted for about 15 seconds and I thought our whole house was going to collapse. Thankfully it didn't and there are few reports of damage here in Honiara.
"However, this was a massive earthquake and the whole country is on alert for further aftershocks. We are still yet to confirm reports from the worst hit areas but early information suggests there has been some damage to homes in the regions closest to the epicentre."
The Solomon Islands government is carrying out assessment flights to determine which communities have been worst affected. Save the Children humanitarian personnel are ready to respond if required. 
"We know from our experience in previous emergencies that children will be the most vulnerable and could face serious protection and psychological threats," Mr Lilo said.
"The Solomon Islands government and agencies like Save the Children have put considerable effort into building a robust disaster preparedness and response system for the country. This machinery is now being activated.
"We have a strong team on the ground and we know the country well. We have also put specialist teams on standby at the international level and if necessary, they will be deployed."
Save the Children has had a dedicated staff in the Solomon Islands since 1986 delivering essential child protection, health, education and disaster risk reduction programs. 
For media interviews contact John Lilo directly on +677 774 5816 or Evan Schuurman on +66 989 725 908.