OUR PARTNERSHIP WITH TOMS
TOMS and Save the Children have been working together since 2011 to improve health and education outcomes for children in the United States and around the world
One for One Impact
Known for their casual shoes and commitment to giving and innovation, TOMS operates a One for One™ model. For every pair of TOMS shoes purchased, a pair of new shoes is given to a child in need in partnership with humanitarian organizations.
Save the Children integrates shoe distributions into our larger health, nutrition, education and humanitarian response programs. In the last six years, TOMS has given Save the Children over 1 million pairs of shoes and winter boots to support programs for children in Australia, China, El Salvador, Jordan, Kyrgyzstan, Lithuania, Tajikistan and the United States.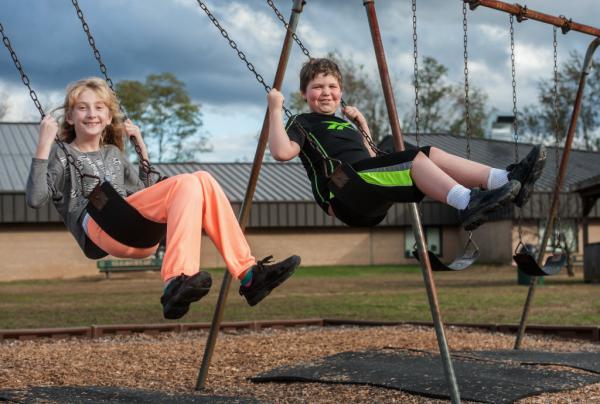 Employee Engagement
TOMS' employees engage with Save the Children through Giving Trip experiences and event participation. Through visits to the field, TOMS' employees have the opportunity to learn about Save the Children's work and to see how TOMS' shoes are integrated into our larger development programs. Giving Trip participants actively join in shoe distributions and gain a broader understanding of community development.
TOMS regularly invites Save the Children leaders to be guest speakers at employee office events, allowing us to provide updates from the field and connect with employees. TOMS' leadership has also provided virtual inspiration for Save the Children youth advocates through a specially-created video message for our annual Advocacy Summit.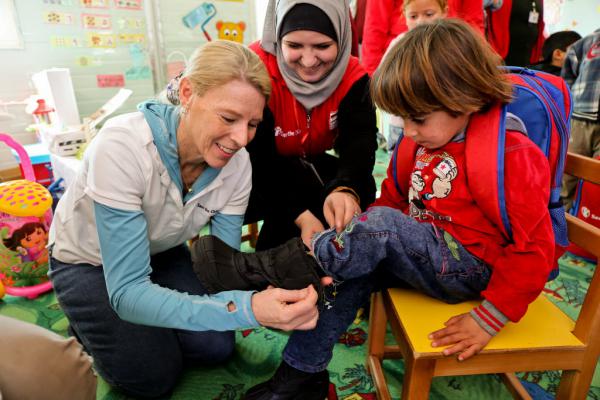 Awareness-building
With retail sales now extending to over 70 markets globally, TOMS plays a critical role in raising visibility for Save the Children's brand, offering regular exposure to new audiences and influencers.
TOMS spotlights key messages about children in need through special features in their flagship stores and by cross-promoting Save the Children campaigns through digital advertising. TOMS also drives their consumers and fans to take action, supporting Save the Children's emergency fundraising efforts during disaster situations like Hurricane Harvey, the Nepal earthquakes, Hurricane Sandy and Vanuatu's Cyclone Pam.
"We're proud to be a small part of what Save the Children does. This is a fantastic organization. The impact globally is so powerful." – Jim Alling, CEO, TOMS
Find out more