TIME TO ACT- A costed plan to deliver quality education to every last refugee child
More than half of the world's school-age refugee children – 3.7 million – are not in school. They face the double jeopardy of losing both their homes and their education. Without an education, these children do not have a future.

 

A child's right to an education should not end in times of emergency. Refugee children have a critical need for safe, good quality and inclusive education – a much-needed building block of recovery, resilience and long-term development.

 
THE TIME TO ACT IS NOW 
This year the international community will meet to adopt a new Global Compact on Refugees; a product of the New York Declaration for Refugees and Migrants. The Compact promises that 'all refugee children will be in school and learning within a few months of arrival' and commits to 'prioritise budgetary provision to facilitate this, including support for host countries as required'. The opportunity to advance this agenda is now. 
However, commitments without actionable plans do not deliver results.  
Our new report 'Time to act: a costed plan to deliver quality education to every last refugee child' sets out a realistic, global plan to ensure refugee children get to go to school. We challenge governments and international agencies to deliver on the promises they have made with practical action.
OUR PLAN CALLS FOR ACTION IN THREE AREAS:
Inclusion: support for including refugees in national education systems.
Improvement: increasing efforts to ensure children are learning.
Investment: mobilising the funding necessary to scale up access to quality learning opportunities for refugees.
It also sets out suggestions for an accountability framework to monitor progress and ensure collaboration in the delivery of the plan.
WHAT WILL IT COST? 
Based on what we believe to be plausible costs and credible policy options, we have estimated the financing requirements for providing five years quality pre-primary, primary and secondary education for the 7.5 million refugee children aged 3 to 18 in low and middle-income countries.

In comparison,


We are asking the international community to spend $1 million per day to educate 7.5 million refugee boys and girls.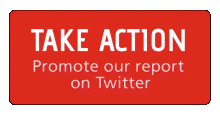 DOWNLOAD AND SHARE
Time to Act: A costed plan for to deliver quality education to every last refugee child
Time to Act: Executive summary
Accompanying data sheets of report costings