Superfood for Babies
I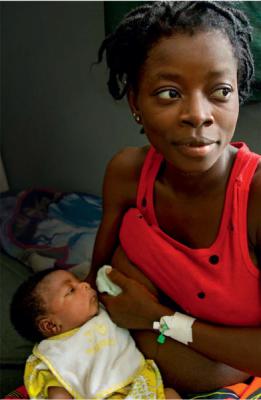 n the last two decades there has been huge global progress in reducing child mortality.
Five million fewer children died in 2011 than in 1990. The world is nearing a tipping point, the time at which the eradication of preventable
child deaths becomes a real possibility.
There is still a long way to go to achieve that goal. One-third of child deaths are still attributable to malnutrition; the reduction in malnutrition rates has been proceeding at a stubbornly slow pace. Unless malnutrition is tackled it threatens to become the 'Achilles' heel' of development, holding back progress in other areas. We must also tackle the unacceptably high number of newborn deaths: while overall child mortality rates are falling, a larger proportion of
deaths now occur within the first month of life.
Breastfeeding saves lives. It's the closest thing there is to a 'silver bullet' in the fight against malnutrition and newborn deaths.