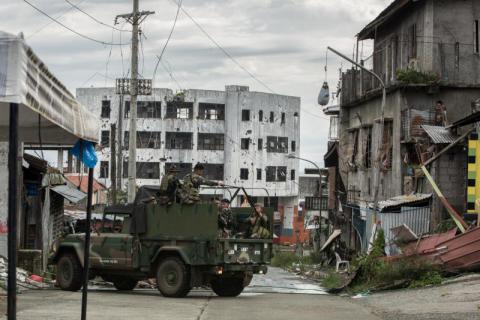 Seven months after the southern Philippines city of Marawi was declared 'militant free', hundreds of thousands of Filipinos remain displaced as the government continues its recovery operation—which includes the challenging process of clearing improvised explosive devices from across the city.
Save the Children
Save the Children believes every child deserves a future. Around the world, we give children a healthy start in life, the opportunity to learn and protection from harm.
We do whatever it takes for children – every day and in times of crisis – transforming their lives and the future we share.
In 2016, we reached over 56 million children directly through our and our partners' work. Follow this link to read our latest Save the Children Annual Report. Download the Annual Report here.