About Us
How we improve children's lives
Save the Children uses a holistic approach to help us achieve more for children, and to use our resources in an efficient and sustainable way.
In every programme we aim to:
innovate – develop and prove evidence-based, replicable solutions to the problems children face
achieve results at scale – by expanding effective and sustainable approaches
be the voice – campaign for better practices and policies to fulfil children's rights and ensure that children's voices are heard
build partnerships – with children, communities, governments, civil society and private sector organisations – to influence others and increase our impact.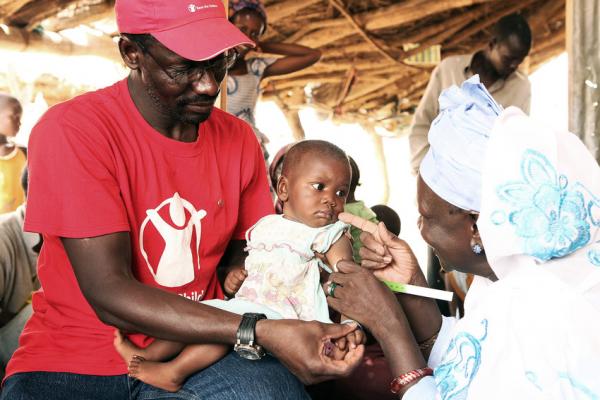 Working as one Save the Children
Save the Children comprises Save the Children International and 28 member organisations working to deliver change for children in around 120 countries.
Save the Children International delivers our programmes internationally to ensure we achieve the greatest possible impact for children. We have a small centre and five regional offices.
Our members work together to campaign for better outcomes for children, and to deliver programmes at scale to support children.
Working to the highest standards
Save the Children has a clear responsibility to the world's children, and to our staff, partners and supporters.
The welfare of children is our primary concern. All of our staff and representatives commit to safeguarding children and respecting their rights, both at work and in their personal lives.
We have clear procedures to prevent, report and respond to any risks to children. We ensure that the children and families we work with understand their rights, the behaviour they should expect from us and how they can raise any concerns.
We are rolling out a comprehensive, organisation-wide risk management process and have a zero-tolerance approach to fraud, bribery and corruption.
We monitor, evaluate and report on our programmes, to measure and demonstrate our positive impact on children's lives and ensure we use our resources efficiently.
For a list of recent Save the Children reports and guidelines, visit our resources section.