Our Structure
We are 30 national organisations working together to deliver programmes in around 120 countries around the world. Our national organisations work together to campaign for better practices and policies, build partnerships with communities, civil society, governments and the private sector, and to deliver programmes at scale to support children.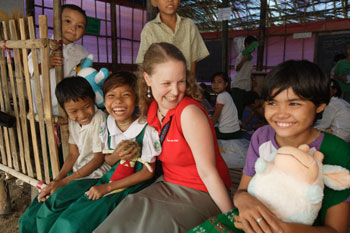 Save the Children also has four Advocacy Offices working for policy change to benefit children, targeting the United Nations, European Union and the African Union.
Save the Children International is based in London. This office is responsible for delivering our programmes internationally on behalf of members and our donors and working with national organisations to ensure we achieve the greatest possible impact for children.