"I started teaching the basic alphabet; they've all learned to write their name"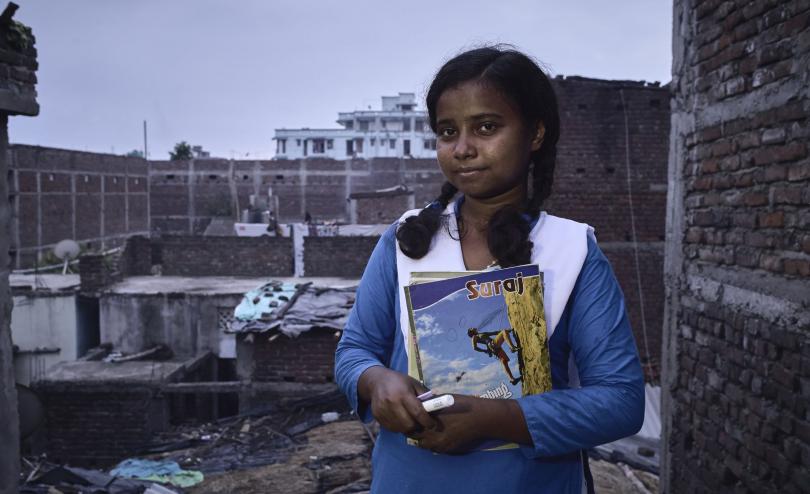 Munni, 16, at home after teaching a literacy class in Bihar, India

It is International Women Human Rights Defenders Day on 29 November – a day to pay tribute to the hundreds of thousands of girls and women around the world who work tirelessly and with courage to defend women's human rights. These agents of change fight against all forms of discrimination and inequality to bring about positive change in society for women.
To mark this day, we want you to meet 16-year-old Munni from Bihar, India, an activist who has taken it upon herself to educate the women in her community so they can lead better and more independent lives.
When Munni was 13, her grandfather and father arranged her marriage, as is the custom in Munni's community, where girls and women are married at a very young age and don't get to attend school.
But thanks to her mother and Save the Children community workers, Munni was saved from getting married. Munni's mother was strongly in favour of education:
"I fought with my family and decided that my children will study. We spend our lives without education and doing small jobs, but my daughter will not do that. That is why I said 'No'."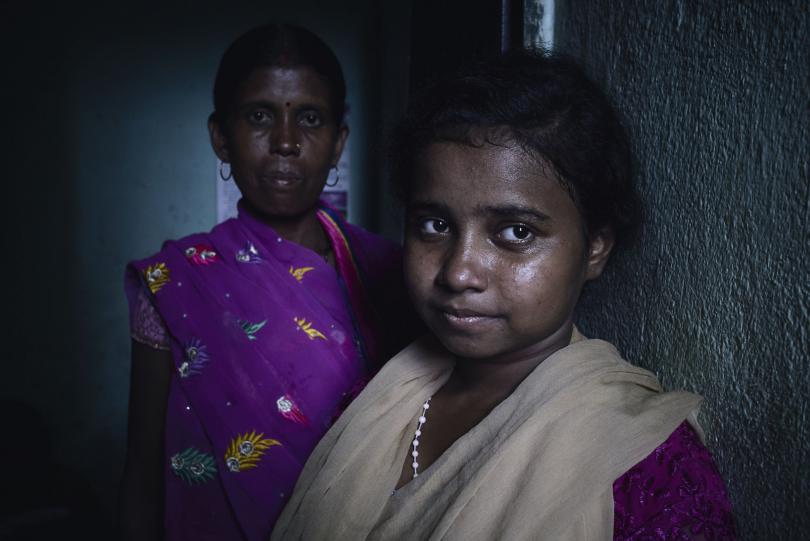 Munni and her mother
Munni's journey to becoming a community activist
Munni joined Save the Children's community Children's Group and became interested in learning and studying. She is now an active and important member of the group. She believes that having an education gives one the confidence to lead a better life.
"Since I started concentrating on my studies, I look around and see many illiterate people. Instead of printing their signature, they use thumb impression. If they get a paper, they cannot read. If they have to go to the bank, they cannot read and sign. And so I think, if I study, I will be able to help them and teach them."
"Whenever someone gets a letter or a wedding invitation in the neighbourhood, people come and say - Munni please read it. I feel happy that I am educated and I can help my neighbours."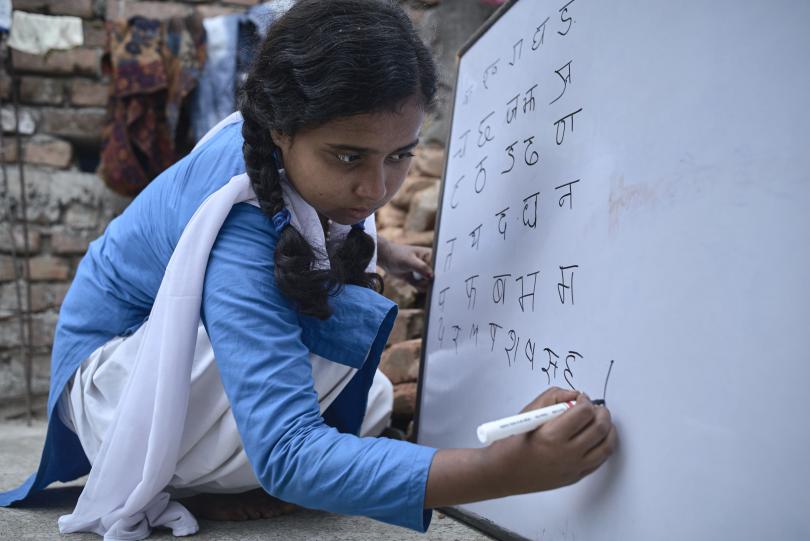 Munni teaching a community literacy class
A literacy champion
Two years ago, Munni decided to start a special literacy class for her community so that women could at least learn to read and sign their names. Along with members of the Children's Group, they motivated women to attend the class.
She first got her mother and two other women to attend the class, after which many other women became interested and started to attend the class.
Munni now has twenty women enrolled in her class. "I started teaching them the basic alphabet," says Munni. "They've all learned to write their name."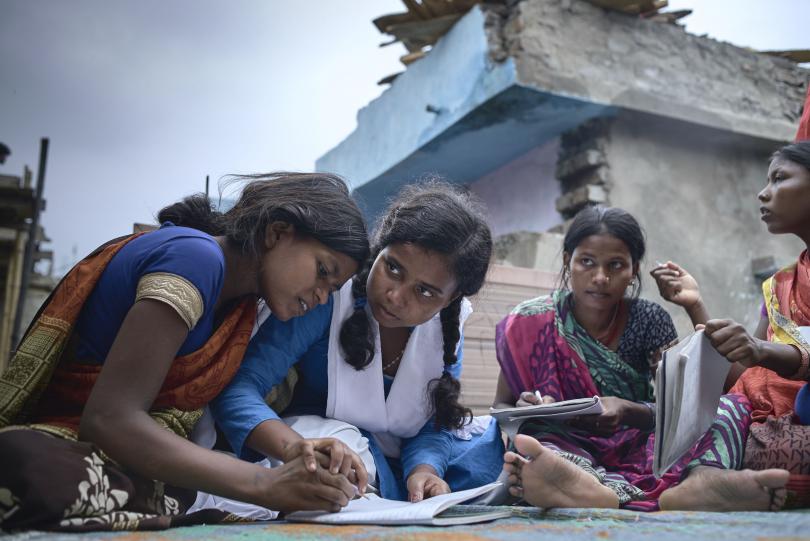 Munni and her friends teaching a community literacy class
Munni is sharing her knowledge more widely by teaching local women to read, write and speak up for themselves. Her lessons are also an opportunity to pass on advice about health, vaccinations and other family matters. Save the Children supplies her with paper, pencils and all the support she needs to run the classes.
"The community workers said that this is good work and that I should continue to teach them. Now, I teach them in my house and with them I teach their children also. And I am not alone in this as my friends also help me in the teaching."
Speaking of her future, Munni says, "I want to become doctor and help my community because people face money problems."
Munni's message to other girls is clear: "If we have education then we must give it to women or our brothers and sisters, who are illiterate."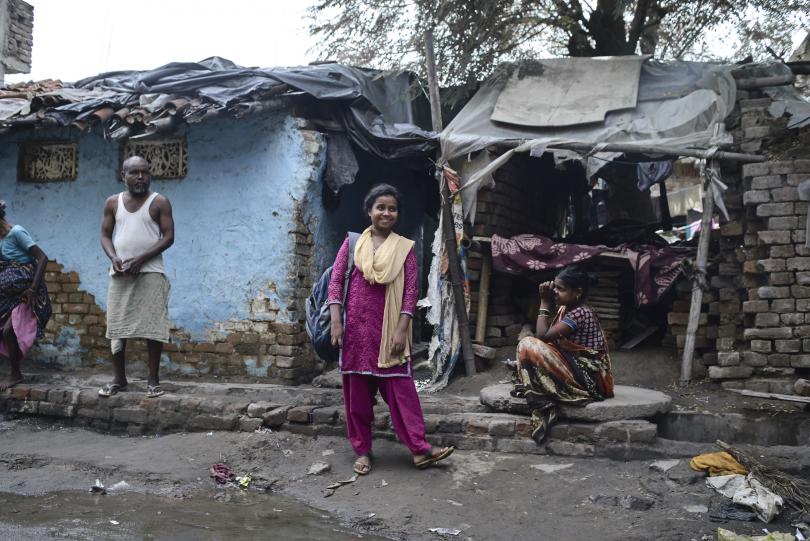 Munni stands outside the entrance to her house
As a result of the women's literacy effort, Munni and her friends have earned respect within the community and are an important mobilising force amongst women and children.
Together with other classes run by Save the Children, they are helping women to gain vital knowledge, grow in confidence and support one another in future.
Save Our Education is our global campaign, which urgently calls on world leaders to support children with accessible distance learning, ensuring all children return to school when it is safe to do so, and are supported to catch up on their lost learning. Read the full Save Our Education report.
Related articles
29 September 2023

- United States