Agitation, Action and Accountability – towards ending child marriage by 2030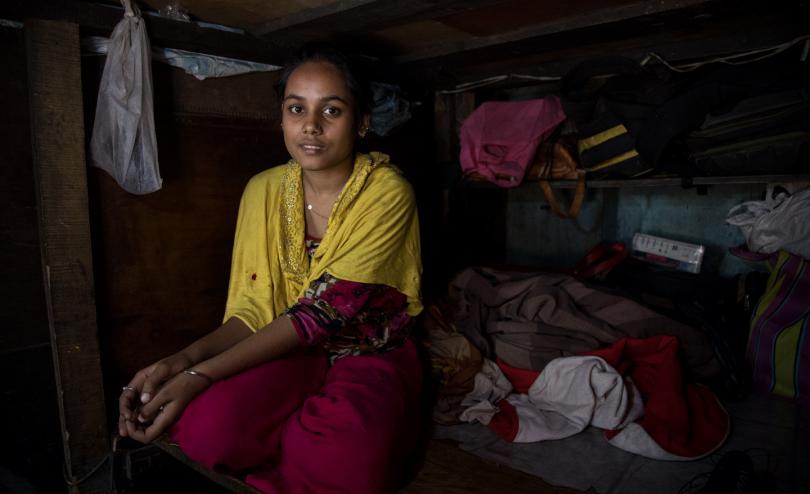 This year, 12 million girls will get married before their 18th birthday. That means 12 million girls facing greater risks of violence and poor health, 12 million girls who will likely be unable to complete both their primary and secondary education – and 12 million girls who face the greater chance of experiencing poverty and deprivation.
The numbers alone are alarming, and the picture risks becoming even bleaker. The world is not on track to meet its deadline and end child marriage by 2030. At the current rate of decline, it will take at least half a century to end child marriage. Without ending child marriage, we will fail to achieve a world in which girls are empowered and treated equally. We will also fail to meet a number of intersecting targets including ending poverty and reducing inequality, achieving quality health and nutrition access for all and ensuring "inclusive and equitable quality education… and lifelong learning." Ending child marriage is at the heart of achieving the Sustainable Development Goals and ensuring no one is left behind.
However, all is not lost. We have been encouraged by the political mobilisation and cooperation on this issue. Leadership on the international stage by countries such as Canada, Zambia and the Netherlands has helped to mobilise additional investment to end the practice. The introduction of the joint EU-UN Spotlight Initiative, which focuses on eliminating all forms of violence against women and girls, and includes an initial investment of EUR 500 million, is an extremely welcome step. This momentum must be maintained.
We must increase the attention placed on implementing existing policies and legislation and hold world leaders accountable for delivering against commitments made. Countries that have positioned themselves as international champions should continue to support the work being done by regional bodies including the African Union. The African Union's introduction of the Africa Common Position on Child Marriage and its accompanying action plan commits the African Union to track progress towards ending child marriage annually during its Heads of State meeting. This is an innovative and necessary step in accountability that will help move Africa, the continent with the highest child marriage rates, towards a future in which the practice is a distant memory.
Exciting steps are being taken in countries as well. Take for example a progressive policy implemented by Sierra Leone, where 39% of girls become child brides[1] and 46.8%[2] of all adolescent girls' deaths are a direct result of pregnancy-related complications. In 2018, the government launched a comprehensive strategy to tackle both child marriage and adolescent pregnancy. The five-year strategy includes a committed budget and a clear monitoring plan. It is delivering on the kind of national accountability that is vital to the fulfilment of the global goal, and is the sort of initiative that should be championed and supported across geographies and contexts.
As well as sustained political action, we are also committed to ensuring that girls – those affected by and at risk of child marriage – are able to help lead efforts to end child marriage. Globally, we are witnessing the ways in which children's voices and activism can spark change. Child marriage should not be any different. The space for children's voices to be heard is both their right and a strategic benefit to all other actors seeking to combat the practice.
In our programme in the Sahel region, for example, we are working with civil society and youth networks to provide training and information to enable young girls to make demands of their leaders and hold other duty bearers to account.
With the right level of agitation, action and accountability, we can end child marriage. On this International Day of the Girl, it is our hope that we continue to renew our commitment to a world in which girls are able to live dignified lives and enjoy their rights to survive, learn, be protected and thrive. Accelerating our collective efforts to end child marriage will help us realise that vision.
Related articles
29 November 2023

- Ethiopia
13 November 2023

- Colombia
3 November 2023

- South Sudan