Education is the most effective weapon to change the world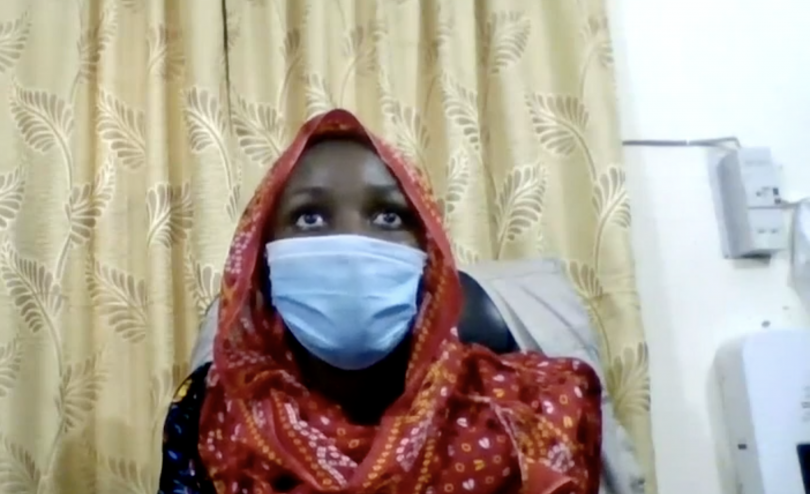 Hadiza speaking on the virtual call with the United Nations Security Council


Even before the COVID-19 crisis, many countries in West and Central Africa already had the highest rates of education exclusion of all regions, with more than one-fifth of children aged 6-11 years out of school in normal times. This makes the fourth sustainable development goal, centred around education, an even greater challenge to attain.
But for one female youth activist focused on the promotion of safe education, she has learned that the best way to combat attacks on education is to never lose sight of the will to learn, even during times of hardship. Because, according to her, when children are educated, there is less risk of being involved in attacks on education.
In Niger, children are facing a learning crisis, linked to the growing deterioration of security in the Sahel. Over the past two years, armed groups have intensified attacks in parts of the country and its neighbouring countries Burkina Faso, Mali and Nigeria.
Hadiza, a youth ambassador for Save the Children and witness to conflict in her native region of Diffa, Niger, held a pivotal role when she spoke before the Permanent Representative of Niger to the United Nations and the United Nations Security Council on Thursday 10 September.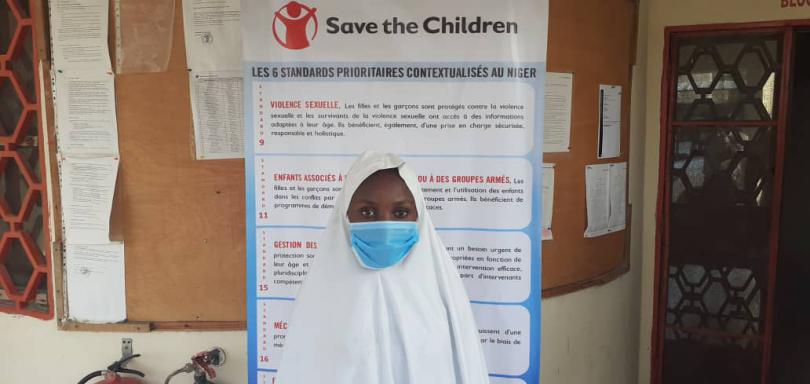 Hadiza, from Niger, spoke before the Permanent Representative of Niger to the United Nations and the United Nations Security Council
Hear from Hadiza
"Born in the crisis-affected region with the lowest school enrollment rate in the country, the same region that the conflict in Niger originated, I am particularly touched by the situation of thousands of children torn from school benches for incessant displacement, sometimes without their parents. Among them, some of them are currently in their fifth or sixth displacement," she explained to decision makers.
As described in our West and Central Africa regional Save Our Education report, armed conflicts, forced displacements and protracted crises have disrupted the education of millions of children and youth in West and Central African countries. COVID-19 has exacerbated these already dire challenges.
"Beyond the difficulties caused," Hadiza continued, "the COVID-19 pandemic has further complicated the lives of children. This complication is translated by the stress created in them with different reactions: anxiety, withdrawal, agitation, or sleeplessness. The situation has become even more difficult with the closure of schools and the physical distancing that does not allow children to freely find their leisure activities".
"I have witnessed several cases of difficulty faced by children. I remember the village where my father created a school. Throughout Komadougou there was hostility towards education. But, through community awareness, my father taught me that education is the most effective weapon to change the world.
"In 2006, all the children he trained went on to higher education. Unfortunately, with the onset of insecurity, the village was attacked, looted, burned and schools were attacked. Most of these children were taken away and integrated into armed groups.
"Mr. President, you will see with me that when a school is attacked and children are forced to flee their villages, all systems collapse unjustly. For me, claiming the right to education for children living in crisis situations means defending the survival rights of adults. As they say in my Hausa language 'YARA MAYAN GOBE' which means 'children are tomorrow's future.'
"Mr. President, in view of the extent of the conflict in the Sahel, a strategy must be put in place to guarantee the access of children, especially girls, to school.
"It is for these reasons that I ask:
"To the Security Council:
Demand the safety of schools from attacks by parties to conflict around the world
Protect the rights and duties of children
"To United Nations entities:
Mobilize international cooperation to address the increased risk of attacks on schools by parties to conflict
Strengthen international efforts to prevent violence against children including by mobilizing youth and children and combating the use of technology by parties to conflict;
"To the Government of Niger:
To create distance learning courses, a site where all children in Niger who are mostly out of school have access to quality education
To equip these children with computers or means adapted to the situation (solar computer, solar lamp, solar radio, etc.)
Reaffirm your commitment to protect education from violence and conflict and avoid the use of schools for military purposes."
Niger is one of the 105 states that has endorsed the Safe Schools Declaration. With Hadiza's speech, there is hope that the future of children's education in Niger and other countries where conflict impacts children, will be safer for tomorrow.

All over the world, Save the Children is rapidly adapting existing work whilst preparing for outbreaks of coronavirus in countries with limited capacity to respond. We've also launched the #SaveOurEducation campaign to tackle the global education emergency.
Related articles
6 December 2023

- Türkiye
4 December 2023

- occupied Palestinian territory