The hidden impacts of COVID-19 on children's mental health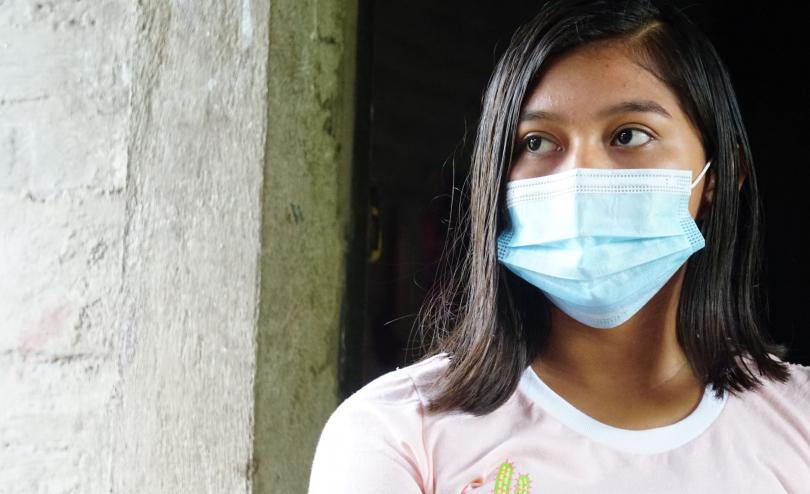 Dayana, 15, El Salvador. During the COVID-19 pandemic, Dayana's life has become more difficult.
Facing a global pandemic
I had only been CEO for Save the Children Sweden for six months when COVID-19 hit the world. In Sweden, maintaining the systems that ensure children's protection has become increasingly challenging, particularly as we have seen increased reports by children of exposure to violence in their homes. Such trends are occurring across the globe, having a massive impact on children's mental health and psychosocial wellbeing.
Hidden Impacts report
This year, we sought to hear from children and their parents and caregivers on these impacts. Save the Children has now published the findings.
Drawing on data from over 8,000 children and 17,500 parents and caregivers across 37 countries, this new report gives critical insights into how the pandemic has affected children's mental health and wellbeing.
What we found
"Due to Corona we can't mix with friends. We are in a lot of trouble. Mom and Dad are in a lot of trouble." – 12-year-old girl, Bangladesh
The research confirmed the tough impacts of the pandemic on children. The vast majority of children reported an increase in negative feelings due to COVID-19.
This increased with the duration of school closures, with 96% of children and 95% of caregivers expressing increased negative feelings when schools had been closed for 17-19 weeks, compared to 62% of children and 83% of caregivers when schools were closed for 1 to 4 weeks.
There was a clear trend showing that the longer the schools were closed, the higher the rate of parents'/caregivers' reporting sleep changes, changes in appetite, changes in children's ability to handle their emotions, as well as more aggressive behaviour.
We know that being in contact with friends and ability to play makes a big difference to children's emotional wellbeing. More than half the children who were not in touch with friends reported feeling less happy (57%), more worried (54%) and less safe (58%), whilst only a few of the children who were able to interact with friends in person and virtually reported that they were less happy (5%), more worried (5%) and less safe (6%).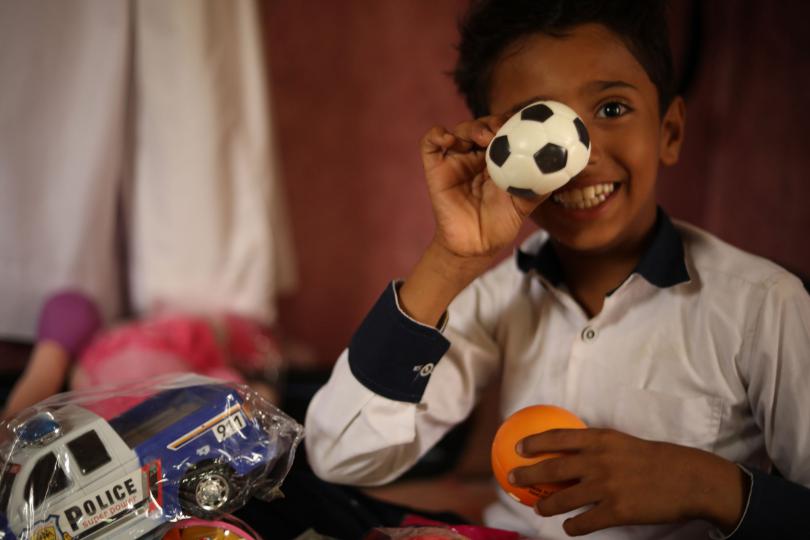 Aiman*, 12, plays with toys in his home in Yemen. Aiman* has brain atrophy which makes it difficult for him to move, walk or write. He loves school but is frustrated that he relies on the teachers to write the answers for him. Since COVID-19, Aiman's school has been closed.
Adolescents have also found lockdown hard. Those aged 15 to 17 years showed higher levels of change in negative feelings and notably, more than half (60%) stated that they are feeling less safe, compared to just less than half (48%) the child respondents aged 11–14 years and more than half (54%) felt less hopeful compared to younger children (42%).
The effects of the pandemic have also impacted on parents and caregivers, with the loss of family income a major stressor. Parents/caregivers reported feeling more worried, nervous, hopeless and depressed.The vast majority (89%) reported reduced mental health and psychosocial wellbeing due to the COVID-19 pandemic.
Working to make a difference
These findings have critical implications for our programming and our engagement with decision makers on how they respond to the pandemic. They tell us a story of how it has taken a toll on children's mental health as they become removed from wider social and support networks.
Governments have a key role to play in these support systems and children themselves had messages for decision makers:
"That they care more about helping families who don't have jobs, that they put the Internet in place so that we can communicate with teachers and classmates, and that they take more care of people for good." – 17-year-old boy, Argentina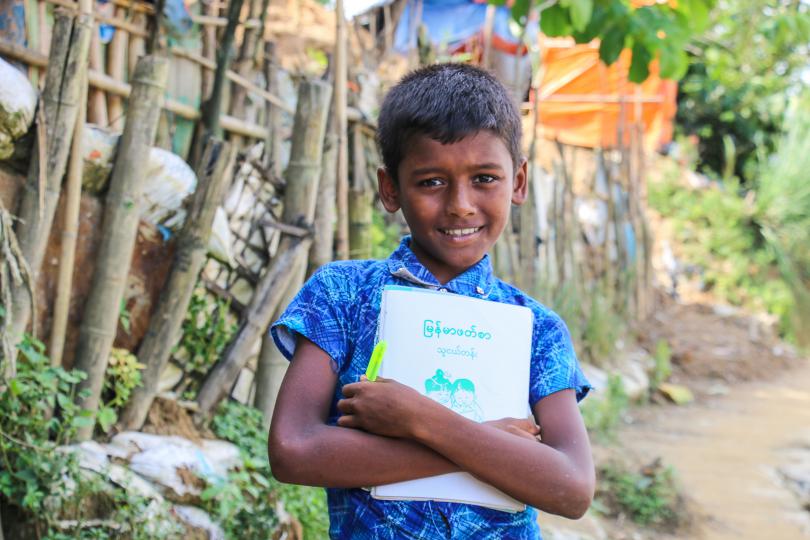 Amir*, 10, lives in the Rohingya refugee camps and receives psychosocial support from Save the Children.
Echoing these asks with calls to strengthen the systems that help make this happen, we are calling on leaders across the world to:
1) Invest inmental health and psychosocial support services to be integrated in preparedness, response and recovery planning to COVID-19.
2) Recognise and classify social care providers as essential workers and support frontline key workers in health, education, social service and mental health to have the capability to address mental health needs.
3) Reach children and families, including those most at risk, with disabilities, pre-existing mental health conditions, in situations of separation or displacement, with support across the 'continuum of care'. This requires a cross-sectoral approach and integration of mental health and psychosocial programs across all COVID-19 actors.
4) Engage children and adolescents in developing, designing, and implementing preparedness, response and recovery plans while safeguarding their healthy development, protection, learning and wellbeing.
We are all living through the pandemic crisis together, particularly as we learn how to adapt to new realities of daily life. Providing attention and commitment to the mental health and wellbeing of children and caregivers will help us through these challenges.
"We've only heard about the COVID-19 rules, and they've only increased panic. They were also only dealing with political issues. No one bothered about our mental and physical health." – 11-year-old girl, Kosovo
Through incorporating support on mental health and wellbeing across education, health and child protection services, we can truly make a difference to children and adolescents living through this pandemic.
Read our new report: The Hidden Impact on COVID-19 on Child Protection and Wellbeing
Related articles
6 December 2023

- Türkiye
4 December 2023

- occupied Palestinian territory
29 November 2023

- Ethiopia