The Power of Technology in revolutionizing Child Protection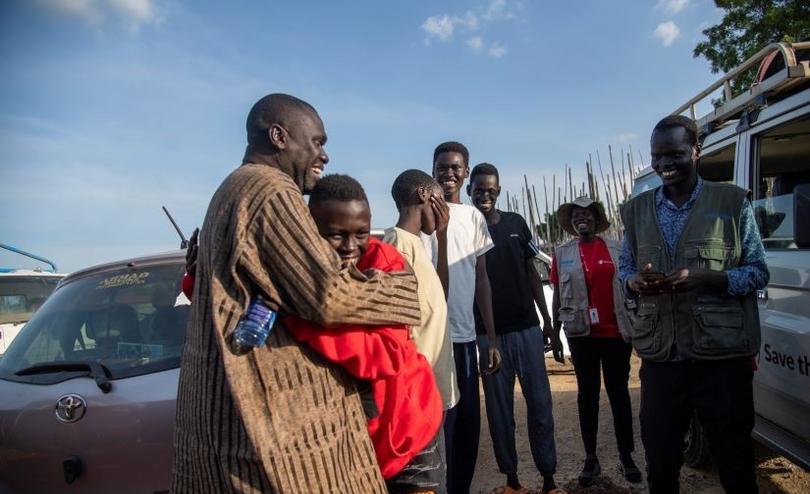 Simon being reunited with his dad in South Sudan after being separated for three months. Save the Children.
On 11th August, an emotional scene played out at Juba Airport in South Sudan. A father and son, torn apart by conflict, were finally reunited, wrapping their arms around each other with a mixture of joy and disbelief. This is a story of ingenuity and perseverance.
13-year-old Simon* had been separated from his family amidst the chaos of conflict in Sudan. Alone and frightened, his path crossed with the International Organization for Migration (IOM), who identified him as an unaccompanied minor and referred him to Save the Children. Through tireless efforts, Simon was finally reunited with his family after spending more than three months traveling alone. This was nothing short of life-saving work.
That day, Save the Children and our partners reached a remarkable milestone of facilitating 7,000 family reunifications in South Sudan over the past 8 years. To do this, we used a cutting-edge open-source software platform called the Child Protection Information Management System (CPIMS+) which exemplifies how technology can revolutionize child protection efforts in both humanitarian and development contexts (It is a digital public good being used by over 50 organizations around the world).
The CPIMS+ uses sophisticated matching technology to trace families of missing children, but it is also a complete digital solution to support case management, a structured process for connecting children and families to the individual services and support they need.
On a societal level, the impact is profound because it allows policymakers to continuously monitor and analyze anonymized trends in child protection cases, proactively identify emerging issues, and then adapt funding and programs accordingly.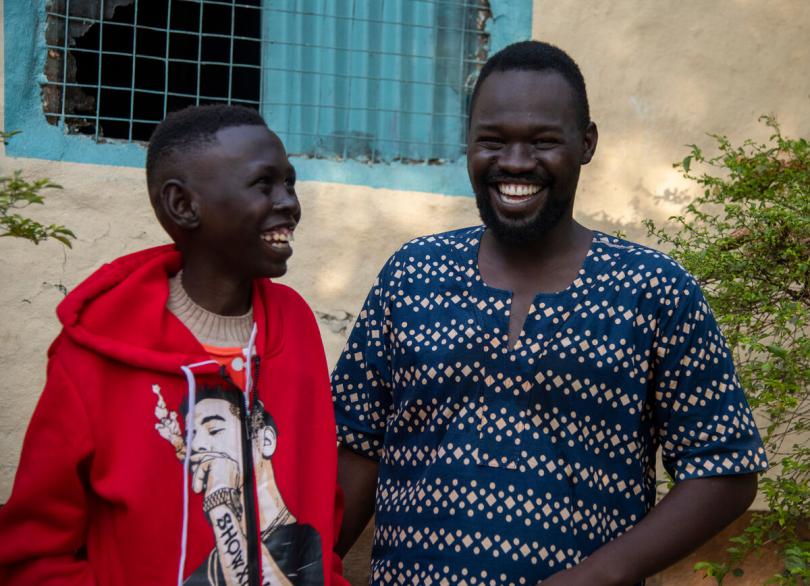 Simon*, 13, with his brother Samuel*, 27, at home in Juba, South Sudan, after Simon* was reunified with his family. Kangu Tito Justin/ Save the Children
The moment when that 7,000th child was reunited with their family in South Sudan is not just a number; it is a triumph of human spirit and a testament to what technology can accomplish when applied for the greater good. However, it is important to acknowledge that securing funding for high quality case management, the case workers to support it and open-source platforms like the CPIMS+ can be challenging. Many donors are hesitant to invest in less commercial, non-propriety solutions, often overlooking their transformative potential.
Behind each digit in that 7,000 is a child with a name, a family that has been waiting, and a community that has suffered. The CPIMS+, in this context, has done more than just manage data; it has restored broken links in the fabric of society and offered a beacon of hope for children like Simon*, torn apart from his family.
"Save the Children gave me hope, hospitality and they honoured me. I thanked them from the bottom of my heart," said Simon after he was reunited with his family.
This landmark serves as a potent reminder of the transformative power of combining technology and child protection efforts. It helps us redefine what is possible, serving as both an inspiration and a call to action. More funding is urgently needed to scale the impact of this powerful tool and the case workers who use it. If we truly aim to change lives and communities for the better, investing in effective digital solutions like this should not be an afterthought, but a priority.
Support children living in crisis today by donating to our Children's Emergency Fund.
Related articles
6 December 2023

- Türkiye
4 December 2023

- occupied Palestinian territory
29 November 2023

- Ethiopia