Anti-bullying board game spanning earth and space wins award for Save the Children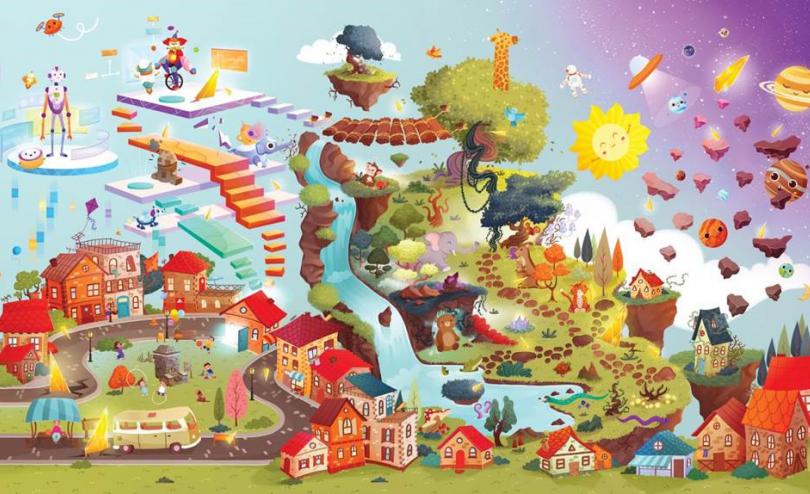 Image credit: Save the Children.
A board game designed by children to prevent peer bullying and strengthen ties between Turkish and refugee children has won Save the Children's Turkey office a leading award for creative marketing.
The "Inter Universe Adventure" developed by 10 and 11-year-old students from Leyla Bayram Primary School in Istanbul during Save the Children workshops has been awarded a Felis Success Award.
The game, in which players search for pieces of the scattered North Star in teams, is aimed at school children aged 7 to 11 to help prevent physically and verbally abusive and harmful behaviours towards each other and to help them cope with all forms of bullying in a fun and adventurous way. It also aims to strengthen ties between the host and refugee communities.
Bullying and violence in schools harms children and adolescents' physical health and emotional well-being. Bullied students tend to feel lonelier, anxious, depressed and may have trouble with their relationships compared to non-bullied children. Bullying also takes an enormous toll on their learning, as those who are bullied may miss classes, avoid school activities, or drop out of school altogether.
In partnership with the game company ROOT, which developed the game, school-aged children had a say in the visual design, mechanics, and characters of "Inter Universe Adventure," and even came up with its name.
Funded by Save the Children Finland, the game was designed in four languages, with content available in Turkish, Arabic, Persian and English. The game can be played in three ways – as a standard board game, "cut-and-paste", or a digital version.
Over 1,000 board games have been distributed to schools and various NGOs, and an additional 1,000 will be shared ahead of Christmas with numerous families, schools and non-governmental organisations working with children.
Celebrating its 16th year, Felis Awards is a prominent national award ceremony that celebrates creativity with impact in the advertising and marketing world.
"Inter Universe Adventure" is also a finalist in five Kristal Elma Awards categories organised by the Turkish Association of Advertising Agencies. The results will be announced in late December 2021.
NOTES TO EDITORS:
All versions of the game are available on www.evrenlerarasimacera.com, the Inter Universe Adventure website.
Other resources can be found on the following links:
For further enquiries please contact: