Bushfires and floods: Threat of multiple disasters in Australia put children's wellbeing at risk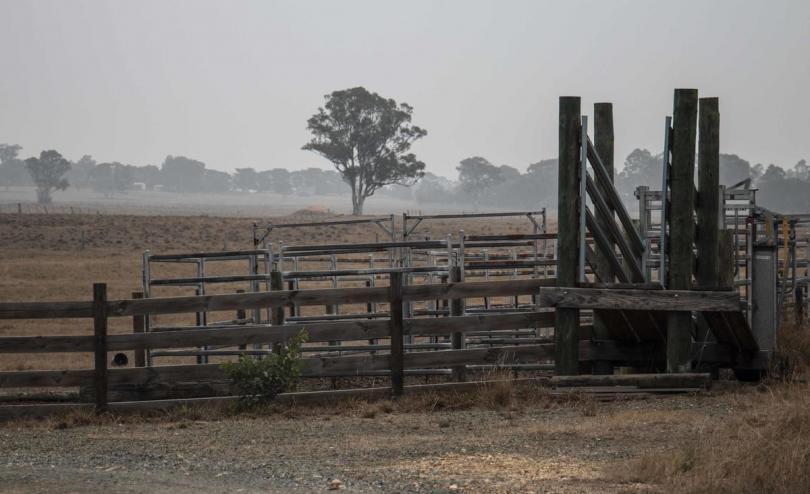 Homes have been lost and families impacted in fire-affected regions of New South Wales and Victoria, as flooding threat now looms for some communities.
MELBOURNE, 04 October 2023: Australian authorities have reported that homes in fire-affected communities in the states of NSW and Victoria have been lost, after families had to flee their homes, as bushfires burn across the two states.

Three years since the Black Summer bushfires, which burnt more than 10 million hectares across mostly southeast Australia, children and their families in the states of Victoria, NSW and Tasmania have had to once again face down early season blazes.

While the bushfire threat in Victoria's Gippsland region has been downgraded, communities are now bracing for flash flooding, after authorities issued a flash flood warning in the eastern parts of the state, as well as inland NSW.

"Families living in bushfire-affected and flood-threatened areas have had to uproot their lives and flee their homes. We should not underestimate the immediate and lasting impact experiencing a disaster can have on a child," said Aram Hosie, Executive Director of Strategy and Public Affairs at Save the Children Australia.

"Disasters and extreme weather events are becoming more intense and more frequent, and increasingly occurring outside of the normal highest risk time periods. This is a clear indicator that Australia is already beginning to experience the consequences of the unfolding climate emergency experts have been warning us about."

With children especially vulnerable in times of crisis, Save the Children said it was important that their unique needs are met.

"The concurrent threat of multiple disasters like bushfires and flooding will test the limits of children's resilience," Mr Hosie said.

"Children experience a crisis differently to adults, so we encourage caregivers to help them through these challenges in a way that is best suited to them, and to provide them with extra support.

"We must ensure children's voices and experiences are considered in disaster preparedness and response. We also call on governments to prioritise building the adaptability and resilience of children and their communities in the face of growing climate-driven disasters."

Save the Children and its Australian delivery arm, 54 reasons, have a history of responding to emergencies across the country, including by establishing Child Friendly Spaces in evacuation centres during the 2019-20 Black Summer bushfires and the 2022 East Coast floods.
ENDS
*******************************************************************************************************************
For further enquiries please contact:
Mala Darmadi on 0425562113 or media.team@savethechildren.org.au
Our media out of hours (BST) contact is media@savethechildren.org.uk / +44(0)7831 650409
Please also check our Twitter account @Save_GlobalNews for news alerts, quotes, statements and location Vlogs.