Children huddled in evacuation centres at risk from COVID19, as year's strongest storm batters the Philippines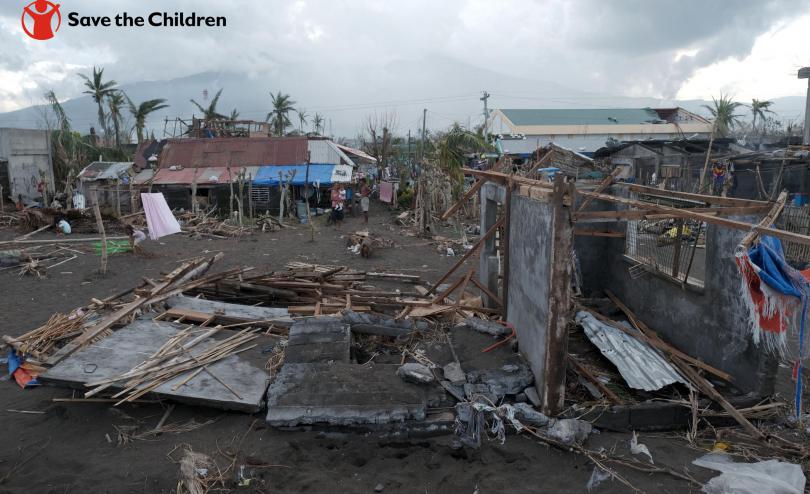 As hundreds of thousands of children huddle in evacuation centres following the most powerful typhoon in the Philippines for seven years, Save the Children fears the spread of COVID-19.
Typhoon Goni made landfall across Luzon island on Sunday local time, bringing with it catastrophic winds, storm surges and widespread floods.
The extent of the damage in coastal areas is still unknown, but feared to have had a high humanitarian impact.
The CEO of Save the Children in the Philippines Atty. Alberto Muyot said: "We call on the local government to urgently put in place proper health protocols to protect people sheltering in evacuation centres from life-threatening diseases including COVID-19.
"They must also ensure children and their families staying in evacuation centres are provided with hygiene essentials, nutritious food and clean water."
The nation's capital Manila, home to 13 million people, is bracing for the impact of the storm today. Save the Children has fears for more than nine million people living in the city.
"The impact on the most vulnerable in Manila could be horrendous. We are especially concerned for 1.5 million families forced to live in dangerous conditions along railroads tracks, garbage dumps and riverbanks."
As soon it is safe to do so, Save the Children will deploy aid workers to the worst affected parts of Luzon island. They will quickly distribute basic life-saving hygiene kits and emergency supplies.
To support Save the Children's global COVID-19 emergency appeal, click here.
For media inquires please contact Estrella (Star) Torres, Save the Children in the Philippines on +63 917 301 1240. Out of hours please contact Media@savethechildren.org.uk / +44 7831 650 409.