Concerns for children after powerful magnitude 7.5 earthquake and tsunami hits Indonesia's Sulawesi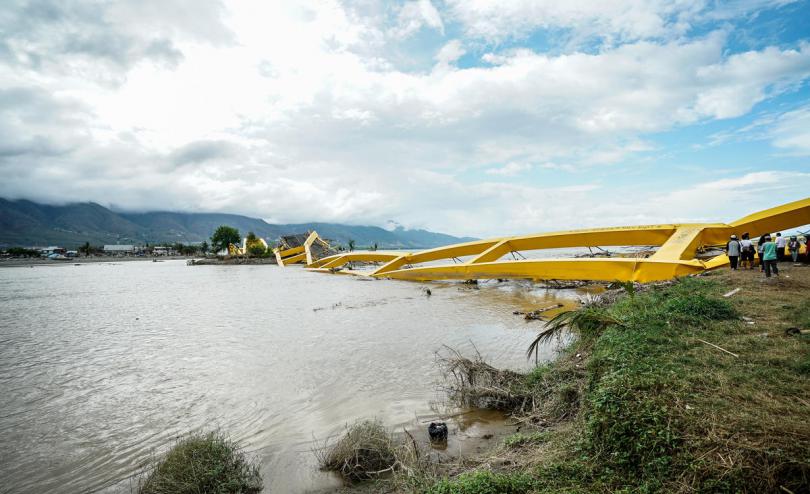 Emergency response staff from Save the Children's local partner will deploy to central Sulawesi in Indonesia after a powerful earthquake struck about 5pm local time yesterday.
The magnitude 7.5 quake triggered a tsunami with waves reportedly up to three metres high near the island's capital Palu, and was followed by several large aftershocks, forcing local residents to sleep outside for fear of buildings collapsing.
"Early reports show a large tsunami hitting coastal communities in central Sulawesi with some force, causing buildings to collapse and cutting power to coastal communities. Our team will work with local authorities to carry out an urgent emergency assessment to determine the scale of impact and work out what humanitarian support is required. While assessing we will also be planning for response," said Save the Children's Program Implementation Director, Tom Howells from Jakarta.
"We're particularly concerned about the impact of the earthquake on children, who are more vulnerable to being swept away in tsunamis. We're also concerned about the number of large aftershocks following yesterday's quake, which not only have the ability to cause more damage, but they create an ongoing sense of unease and distress for children and families."
Save the Children, which operates through local partner Yayasan Sayangi Tunas Cilik in Indonesia, has an office in southern Sulawesi.
Save the Children has been working in Indonesia since 1976, and has a long history responding to humanitarian disasters in the country, including the recent earthquakes in Lombok and the 2004 Boxing Day tsunami.
Save the Children's Tom Howells is available for interviews from Jakarta on +62 811 819 3980. Alternatively, please contact Fandi Yusuf on +62 811 819 3976 or Evan Schuurman (in Melbourne) on +61 406 117 937 to set something up.
*Please note I'm working from Melbourne until October 4. During this time my mobile number is +61 406 117 937.