COVID-19: 2 in 3 Parents in the U.S. Worry about Their Child's Emotional & Mental Well-being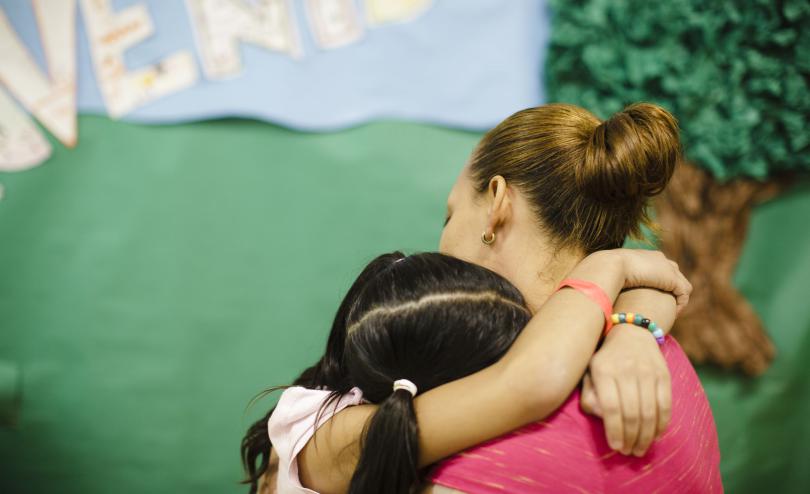 New national poll from Save the Children reveals children worry they will not be ready for school in the fall; nearly half worry a relative will contract coronavirus.
Amid the deadliest week of the coronavirus to date in the United States, a new poll by Save the Children finds that children's mental wellbeing is of serious concern to parents.
Sixty-seven percent of parents are somewhat or extremely worried about their child's emotional and mental wellbeing because of the virus. When children were asked how they were feeling, approximately half reported being bored (52%) or worried (49%). One in three reported being scared (34%), and one in four reported being anxious (27%), confused (24%), stressed (23%) and/or unhappy (22%). Forty-nine percent of children are worried a relative will contract the virus.
The results are part of a first-of-its-kind national survey of 1,500 households that asked children (6-18) and parents how the virus has affected their daily lives and how they are feeling as a result.
Related to education, 52 percent of children are worried that they will not learn enough to be ready for school in the fall. Most (51%) report spending two or three hours per day on school work, with only 4 percent spending six hours on schoolwork, which is the average length of a normal school day. Like their children, 66% of parents want to ensure their child does not fall behind in school. More than half of parents with young children (53%) are worried their child will not be ready to enter kindergarten in the fall.
The social implications of school closures and social distancing were also top of mind for children with three in four being worried about missing out on end of school year and after school activities (74%) and 70 percent upset about not being able to say goodbye to friends.
Parents report a wide range of concerns relating to caregiving and employment. Money is parents' top concern (71%), followed by not being able to see older relatives (68%). As a result of coronavirus, the majority of parents (51%) report having changed the way they are managing the household budget to pay for food and other essential items. Twenty-eight percent are trying to juggle working from home to look after their children. Twenty-six percent have lost wages or taken a pay cut.
"This survey shows that children are really feeling the impact of being out of school and away from their friends and routine," said Janti Soeripto, President and CEO of Save the Children. "This is an unprecedented time for the country and the world, and it is critical we listen to children and support them during this crisis. We are particularly concerned about the most vulnerable children who may not have access to enough food at home, don't have the means to take advantage of online learning, and who are having to spend more time in abusive home environments."
The results, however, were not entirely negative. Seventy-two percent of children reported that they are excited to spend more time with their family and sixty-one percent of parents said they are looking forward to taking a bigger role in their child's schoolwork.
Spokespeople are available for additional comment about the survey and learning loss. To arrange an interview, email media@savechildren.org.
To support Save the Children's global COVID-19 emergency appeal, click here.
NOTES TO EDITORS
To protect a generation of children from the devastating effects of the COVID-19 outbreak, Save the Children has launched its Agenda for Action – a five point plan for a coordinated community, national and global action on five fronts to avert a catastrophe that could affect the lives of millions of children.
Methodology: 1,500 interviews among adults and their children were conducted online from April 3 – 7, 2020 via internet survey by Lincoln Park Strategies. The results were weighted to ensure proportional responses. The margin of error is ±2.5 percent at the 95 percent confidence level.