DRC Ebola outbreak: Set backs as disease spreads quickly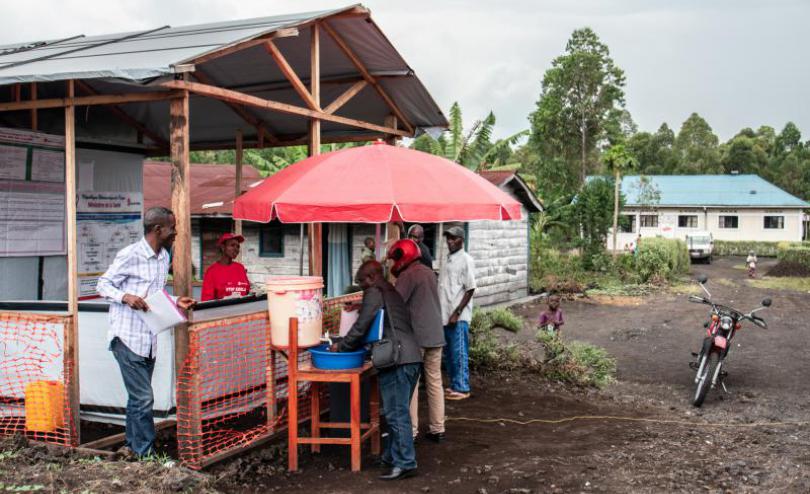 Record numbers of new cases reported two weeks running – 57 followed by 72
The number of cases now reached 1,100
More than 100 children killed by Ebola
Conflict and escalating tensions set back fight against the disease
More than half of the Ebola deaths last week occurred outside treatment centres significantly increasing the chance of the disease being passed on
The spike in cases comes shortly after reports of four attacks on Ebola treatment or transit facilities in just two weeks
Save the Children is helping to overcome misinformation and hostility by training nearly 1,200 health workers and 1,000 community leaders.
More than one million people reached by Save the Children with information about Ebola. This work includes:

setting up screening facilities;
tracing people who have been in contact with the virus to keep it from spreading further.

The aid agency's team in North Kivu say that as widespread mistrust of efforts to curb the disease erupts into attacks on the response, it is becoming more difficult to fight the outbreak and reach children who need support.
Children speak of misconceptions around the disease: "People used to think Ebola was brought by bad spirits."
Heather Kerr, Save the Children's Country Director in the DRC, said:
"The challenges facing efforts to stamp out the disease are enormous. Progress was being made, but this spike in cases shows any gains could be unravelling. With the wrong approach, fear and suspicion could still overwhelm the fight against the disease."
"Save the Children has been working round the clock to help communities fight the disease. We work within and alongside communities to ensure they know how to protect themselves and feel supported through the terrible experience of having a strange and deadly disease on their doorstep."
Ms. Kerr said that longstanding conflict in the area is combining with Ebola to leave children living in constant fear.
"Children are sacred and angry about what is happening to them. For years they've had neighbours, friends and loved ones killed brutally in the conflict while working in their fields or walking in the streets. And now Ebola is not only taking more lives – it's also destroying the much needed connection children have with their family and friends, because they cannot touch or comfort each other. They live in constant fear of contracting the disease but also of being attacked by armed groups."
Save the Children has spoken to children and families trying to deal with the dual threat of conflict and Ebola, who have shed light on the fears and misconceptions around the disease.
Pierre* and Henri* – photos and footage available for download: https://www.contenthubsavethechildren.org/Package/2O4C2SV9S5CX
Thirteen-year old Pierre's uncle, aunt and one of their children were massacred in their field by an armed group. Pierre's one-month-old baby cousin was also shot in the attack but survived after five months of treatment. After this tragedy he and his family are facing the new threat of Ebola.
Pierre attends Ebola awareness sessions with Save the Children and shares the information with his friends. He said, "People used to think Ebola was brought by bad spirits. People say white people are coming to take our DRC.
"When a child contracts Ebola he can have a high fever, he sweats a lot and his eyes change colour."
Pierre's father Henri looks after his brother's orphaned children and his own – 15 in all. He is also a community leader trained by Save the Children to go house-to-house informing families about the Ebola virus and how to protect themselves. Henri said:
"There was a lot of resistance because people thought Ebola was scary. We also thought it was bad spirits. Others thought it was the government who created the virus to reduce the population of the country. We were afraid because of the conflict and we were waiting for the election. This contributed to people's misunderstanding about Ebola, and thinking the government created Ebola to reduce the number of people.
"I inform neighbours and families about Ebola to show them how Ebola is a dangerous disease that might kill the whole village."
Sebastien* – photos available for download: https://www.contenthubsavethechildren.org/Package/2O4C2SV9S5CX
Sebastien said, "Ebola has touched some of my friends, but I refused to get vaccinated. Many parents refused for their children to be vaccinated because they were not informed. They thought that the people bringing the vaccine had come from people with Ebola and that they would infect them. I thought that when you got vaccinated you got the disease. People were saying that once you got vaccinated you died."
Sebastien is already living with the legacy of conflict.
"In 2016, there was a lot of rain and it started flooding. At the same time, people were coming from the other side of town saying there were armed groups coming. I saw children killing other children. And then children started drowning.
"Children aren't going to school anymore because their parents have been killed or the parents are no longer going to the field and cannot afford the school fees.
"Every day we hear the armed groups. At any time, you can hear gunshots.
"I would like to lead children. I would like to become the children's president so I can talk for them. They are always neglected and isolated. There are a great number of children who are kidnapped because they are not looked after. There are many projects I would like to run to change this situation."
Notes to editors:
Save the Children deployed its Emergency Health Unit in August 2018 to respond to the Ebola outbreak and is currently working on information campaigns for children and communities, the surveillance of possible cases including contact tracing, supporting health facilities by building triage and isolation areas for suspected Ebola patients and equipping healthcare workers with materials that prevent infection such as gumboots, gloves, masks and suits.
As well as continuing its existing work, Save the Children will scale up its child protection programmes in the coming months. It will identify vulnerable children impacted by Ebola and ensure they get the support they need, including psychosocial support and individual case management.
Save the Children is currently supporting 39 health facilities in North Kivu and Ituri and 44 health facilities in Petit North Kivu (Goma and surrounding areas) with infection prevention and control, training for health workers and triage areas.
Case studies, photos, broll and video interviews with children and health workers in North Kivu are available for distribution: https://www.contenthubsavethechildren.org/Package/2O4C2SV9S5CX
For interviews please contact media@savethechildren.org.uk, 0044 7831 650409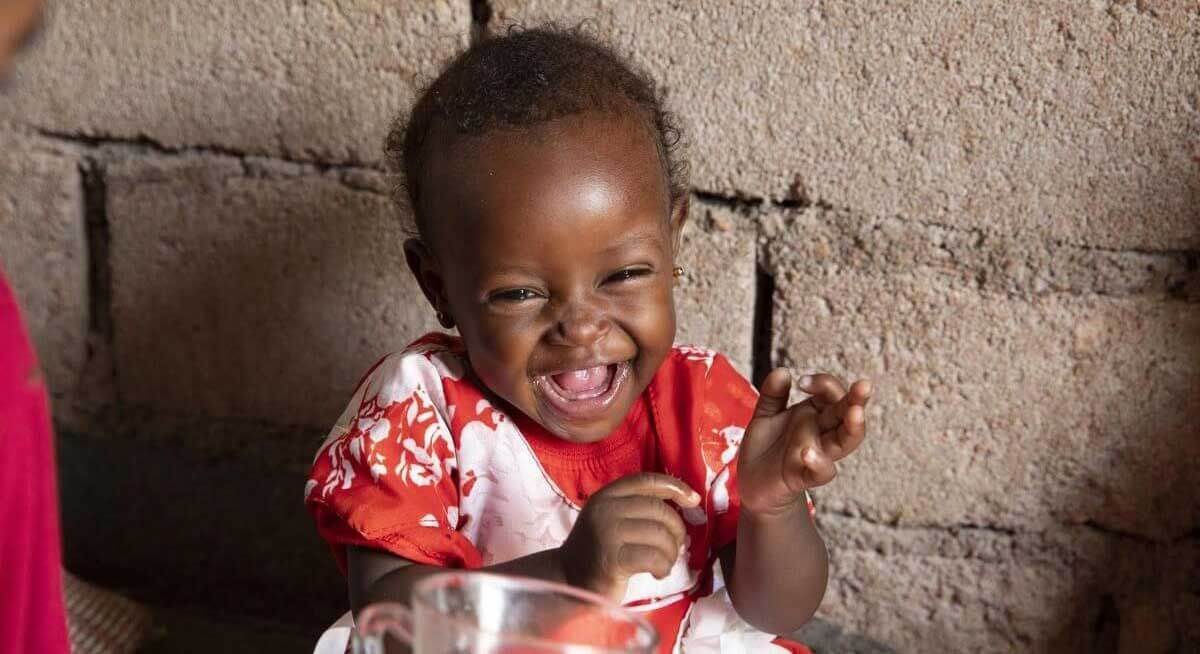 Want to hear more from us?
Find out how we're changing the lives of children – and how you can help.
You can unsubscribe at any time. Our email newsletter is administered by Save the Children US, whose privacy policy tells you more about how we use your information. Over 18s only.