Foreign children share testimonies from Al Hol camp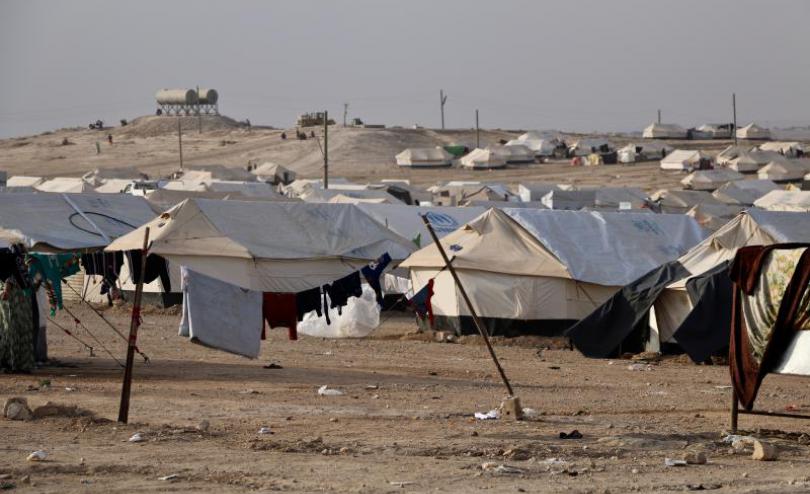 "I was dreaming about being on a plane to Belgium:" children from around the world share testimonies from Al Hol camp
Al Hol (Syria) – Save the Children has spoken to dozens of foreign children it supports in Al Hol camp in North East Syria, where conditions are overcrowded and humanitarian aid is insufficient to meet all needs.
There are currently more than 7,000 children of foreign nationalities across three camps where Save the Children operates in North-East Syria, including Al Hol. They are of more than 40 different nationalities, from every region of the world, born to foreign mothers or fathers who are associated with ISIS in Syria. Of this number, more than 3,300 children are under-five.
Save the Children is currently caring for 21 unaccompanied children, some Syrian and some foreigners, while the search for their parents or closest family members continues. The children, have either lost or become separated from parents and in some cases have been orphaned, with no choice but to wait to be repatriated. In some cases the children are too young to say where they came from.
Save the Children spoke with three brothers who arrived at Al Hol alone. The teenage boy and his two younger siblings came from Belgium to Syria with their mother and father. Their father was killed first, and their mother a few weeks ago. Their 16-year-old brother was separated from them during the journey to the camp, and they do not know his whereabouts or if he is alive.
The two youngest boys told our staff about their dreams of returning home. One said: 'Why did you wake me up? I was dreaming about being on a plane to Belgium.' The eldest boy had phone numbers for his grandmother and aunt on a piece of paper that he doesn't have anymore. He said: 'All I remember is the name of the street where my grandmother lives in Belgium.'
A 15-year-old boy from Trinidad and Tobago, who was being raised by his mother, recalls how one day while he was showering, his father came in, told him to get dressed, and took him to the airport where they immediately boarded a flight to Turkey. From there they travelled into Syria. 'I don't know why my father did this. We had a good life. My father had money.' His father was killed, and the boy suffered from injuries.
Foreign families are isolated from Syrian and Iraqi families, in the Annex section of Al Hol. There are thousands of children. Staff members told us that young boys are searched thoroughly before they are allowed out by the guards to go to the market, in the main area of the camp. The Annex lacks proper health care and many mothers are still nursing wounds sustained in the offensive against ISIS.
A German mother with three children said that she met her husband online and travelled to Syria to be with him. But life in Baghouz under ISIS control was difficult. 'I tried to go back but couldn't find a way. Now, I have no information here on how to go home. I have no contact with the German authorities,' she said. Her daughter Manal, 6, recalls how they had to eat spoiled food and drink brown water from the river. 'We would end up sick,' she said. 'Life in the camp here is better, but I want to go to Germany.'
The population of Al Hol grew from 10,000 to 70, 000 people in just four months. Given the lack of full healthcare in the camp, some sick or wounded children are being transferred to hospitals outside of the camp to receive specialized care. In the case of foreign children, their mothers are not allowed to accompany them to the hospital.
Sonia Khush, Save the Children's Country Director said:
'This situation is untenable. Al Hol was never meant to host so many people, especially this high number of children. We are coming across children who are unaccompanied, and are so young that they don't even speak and can't tell us from which country they are. There are many newborns and toddlers in the camp, all of whom are now at risk of becoming stateless.'
'The humanitarian response is struggling to keep up with the needs. Save the Children calls on the countries of origin of the thousands of foreign women and children in the camp to take them back. While some countries are making this effort, others still have a long way to go.'
Spokespeople are available. If you wish to arrange an interview, please contact Joelle Bassoul in Beirut joelle.bassoul@savethechildren.org 0096 1816 00696 or Davina Hagan in London davina.hagan@savethechildren.org 0044 7732 601762. During out of office hours, please contact media@savethechildren.org.uk 0044 7831 650409.