Girls in South Sudan and Iraq displaced by conflict tell of increased risk of child marriage, pregnancy, violence, and mental health issues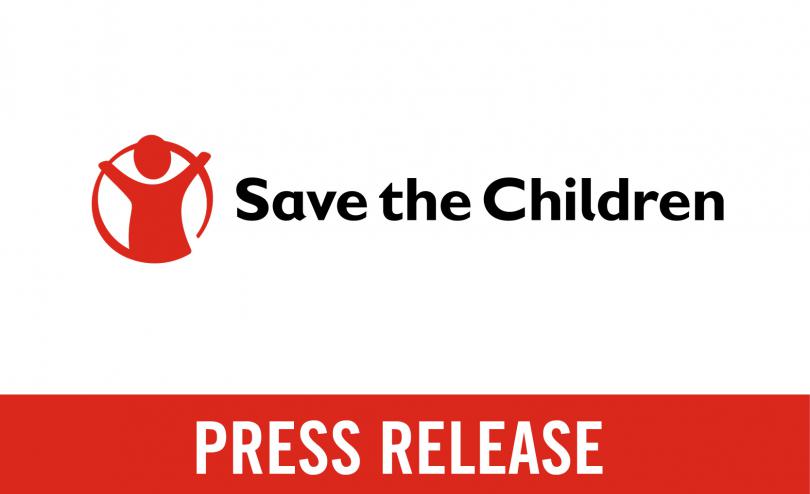 Girls displaced by conflict in the Kurdistan Region of Iraq (KRI) and South Sudan are getting married or getting pregnant early, facing violence and mental health issues—risks that have been exacerbated by conflict, COVID-19 and school closures,[i] new research from Save the Children Denmark and Tufts University reveals.
The study, carried out by researchers from the affected communities, included interviews with 139 girls between the ages of 14-23 who were married, widowed, divorced, child mothers, and disabled, and whose families were forced from their homes due to war and now live in camps.
The girls were regularly interviewed between 2020 and 2021 to understand their experiences—including their reasons for getting married, their experiences with pregnancy, as well as understanding what happens to them after marriage.
Eighty of the girls interviewed were married or had previously been married, and the majority of those marriages (70) happened before the girls were 18. Girls consistently said that early marriage had become more prevalent because of conflict.
In South Sudan, years of fighting have left more than two million displaced within the country, with reports of already dire humanitarian conditions worsening this year,[ii] and with few options for girls to study or access health services—leaving them at greater risk of early pregnancy and marriage.
Nearly all mothers interviewed in South Sudan had their first child before they were 18. Many who unintentionally got pregnant outside of marriage often felt obligated to later accept a marriage arranged by their parents or caregivers—including to much older men who were not the father of their baby and who often had multiple wives—because they were considered less marriageable.
Violence was a feature of all the girls' lives—whether from the conflict that drove them to flee, in the settlements they fled to, or at the hands of their own families or in-laws.
For girls in South Sudan, some marriages began with kidnapping and sexual assault followed by a negotiation with her parents for bridewealth. Many also experienced domestic violence from their husbands once they married, including Abul*,19:
"My life is bad, my husband is very violent. He beats me for no reason at all; my body is full of wounds because of him. I decided to run away from his house because he was threatening to kill me…The people who live near our shelter always come to help me, and I spend most nights in their homes."
Many girls who experienced violence said they had little support to demand a divorce because it is rarely granted unless bridewealth can be repaid.
Other respondents reported feeling overwhelmed by motherhood—including the added burden of household chores—and are experiencing depression, chronic stress and absentmindedness that is having an impact on their ability to parent. One research participant said she was so stressed that she accidentally left her children behind at the market before being reunited with them.
In the Kurdistan Region of Iraq (KRI), an autonomous region in the north of the country, more than 850,000[iii] Syrians and Yazidis who have fled conflict are living in dire housing conditions with little or no access to many essential services—conditions that have only worsened because of COVID-19, leaving many girls with even fewer options to study or work.
Many respondents said that feelings of isolation and a bleak future influenced their decision to marry young, including a lack of space outside their tents where they could congregate with girls their own age without being harassed or gossiped about. Amina*, 17, said:
"Before [in Syria], we were living in houses, attending school, seeing friends…Now everyone is a stranger. I don't have friends, I don't have school, we don't know anyone. We don't have a routine in our daily lives… we just stay in the tent. Nothing to do, nowhere to go…For sure getting married young is not a good thing. But now we are living in an emergency situation, people don't know their future…"
Some girls said they were pressured to marry by their male relatives after they found out she had a crush on someone. This was to avoid gossip, sexual harassment or violence, or bringing shame on the family. Others were pressured to marry through physical, sexual, or emotional abuse.
The research also revealed that:
In both South Sudan and KRI, fathers have custody rights over their children— which is why many girls said they rarely leave their husbands.
Not all child marriages were unwanted. In fact, girls in both the KRI and South Sudan described marriages as a way of escaping strict gender rules, harassment or restrictions on their movement. Many girls also said they married for love, even against their parents' wishes.
Bridewealth is a way of ensuring a family's financial security in South Sudan. Some girls said they willingly married to help their families financially, while others felt pressured or forced to do so.
In South Sudan, many pregnant respondents, young mothers and their mothers or carers had no or very little knowledge about sex, menstruation, or how to prevent pregnancy—pointing to a lack of information, education and of reproductive health services.
In the KRI, refugee settlement policies had a significant impact on some girls' decisions to marry. Some girls hoped to marry men from their communities and move to Europe, where they felt they would face less sexual harassment and other forms of gender inequality. Others reported feeling pressure from their parents to marry for fear that they would 'age-out' of the criteria allowing them to be resettled as a family.
Dr. Kimberly Howe, lead researcher from Tufts University, said:
"Many of these girls have escaped conflict only to be subjected to another form of violence. They have also been deprived of an education and access to critical health services, leaving them with few options and opportunities to make crucial decisions about their lives and futures.
"Forced marriage and domestic abuse, are forms of sexual and gender-based violence and are human rights violations, and all girls, regardless of their circumstances, should be protected from them.
"Girls' voices are rarely heard in discussions that shape child marriage policy, which is why this study is so critical. It also underscores the need for governments, the UN and NGOs to ensure a place at the table for adolescent girls."
Among its recommendations, the research finds that girls everywhere—in particular those who are married, divorced or widowed in humanitarian settings—should have access to education, mental health services, information about sexual and reproductive health, and be free from any form of violence. Early marriage prevention and response programmes should also be integrated, rather than exist as a standalone issue.
For further enquiries please contact:
Natasha Dos Santos; Natasha.DosSantos@savethechildren.org;
Emily Wight; Emily.Wight@savethechildren.org
Our media out of hours (BST) contact is media@savethechildren.org.uk / +44 7831 650409
Please also check our Twitter account @Save_GlobalNews for news alerts, quotes, statements and location Vlogs.
---
[ii] United Nations Office for the Coordination of Humanitarian Affairs (OCHA).
[iii] UNHCR, "UNHCR Syria and Iraq Situations: 2022 Response Overview," 2022,
https://reporting.unhcr.org/document/1799.
United Nations Office for the Coordination of Humanitarian Affairs (OHCA), "Iraq: Humanitarian Dashboard for KRI (January to December 2019)," 2020.