International donors must not turn their backs on Rohingya refugees as food rations under threat – Save the Children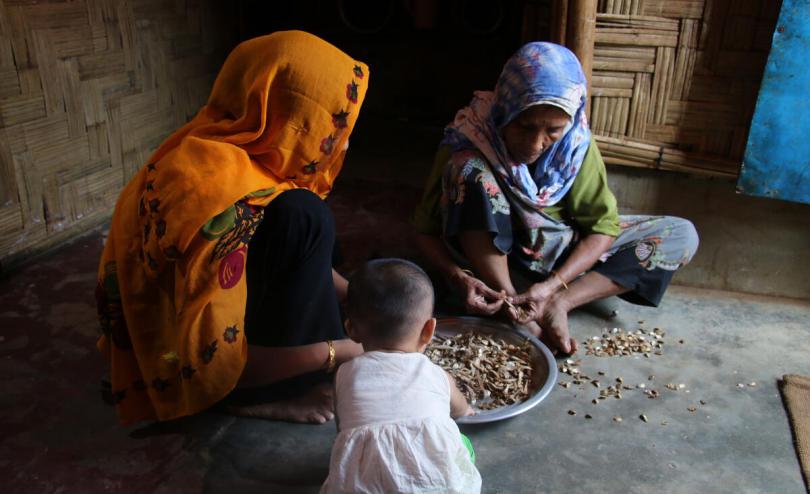 17 February 2023 – Save the Children called on international donors on Thursday not to turn their backs on Rohingya refugees living in camps in Bangladesh after the World Food Programme announced it was reducing food rations due to international government cuts. The WFP said it would cut monthly allowances for the first time in over five years on March 1, down to $10 per person from $12.
Onno Van Manen, Save the Children Country Director in Bangladesh, said:
"While the cost-of-living skyrockets in Bangladesh and across the world, Rohingya children and their families are at breaking point and need more support, not less. More than five years after 750,000 refugees arrived in Cox's Bazar we are hearing reports of increasing hunger and malnutrition, as well as child marriage and child labour, at a time when parents have almost no opportunities to work, and families are increasingly risking their lives at sea to seek a life beyond their refugee camp.
"That the World Food Programme is being pushed to taking away nearly 20% of children's already very basic food intake is unconscionable. It's not too late to change course. We urge donors to rethink their funding priorities so that we can prevent a hunger crisis that will lead more parents to make the tragic decision to push girls into early marriage or put their boys to work. That the international donor community is now turning its back on half a million Rohingya children and their families really shows the limits of its commitment to some of the most vulnerable people in the world."
ENDS
Notes to editors
Save the Children has been working in Cox's Bazar since 2012 and increased activities significantly following the 2017 exodus of refugees to Bangladesh with programmes in education, health and nutrition, food, water, shelter and child protection services. For five years Save the Children worked in partnership with the World Food Programme delivering food assistance in Coxs Bazar.
For more information please contact:
Emily Wight, Emily.Wight@savethechildren.org;
Our media out of hours contact is media@savethechildren.org.uk / +44(0)7831 650409
Please also check our Twitter account @Save_GlobalNews for news alerts, quotes, statements and location Vlogs.