Investing in Teachers is Critical for Refugee Children, New Save the Children Report Finds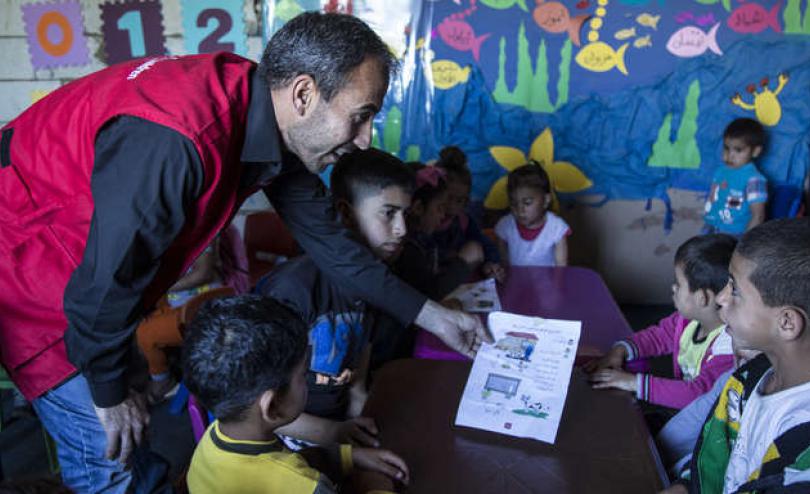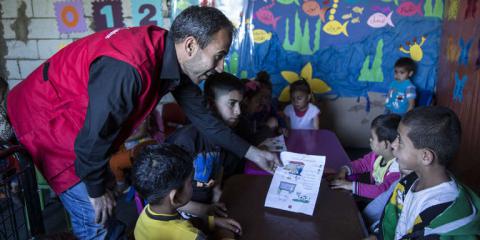 Four million refugee children around the world are out of school – missing out on their right to an education due to displacement, poverty and exclusion. For refugee children who are in school, teachers matter more than any single factor and serve on the frontline in delivering on the world's promise to provide all refugee children with a quality education, according to a new report by Save the Children.
Released on World Teachers' Day, "Hear it from the Teachers" sheds light why the education of refugee children matters, as well as the greatest challenges teachers face in doing their jobs to support the ability of refugee children to recover, learn and thrive.
"Education is a lifeline for refugee children – it helps them cope better with their current situations while fostering hopes for the future," Carolyn Miles, President & CEO of Save the Children said. "That's why investing in teachers should be the highest priority if we are to achieve our aim of providing quality education to all refugee children."
Without an education, teachers fear that the outlook for refugee children is bleak. The report findings make clear that refugee education provides children with hope for the future, helps them start to feel safe and recover from trauma, and leads to greater peace and stability.
"Education is essential for children. It's like the difference between light and darkness. Without knowledge, their options are limited. School is participation and joy. Children open up to the world and think of their responsibilities. Education is very important because we need a generation equipped with knowledge. That's strength," Mahmoud al-Salem, a Syrian early childhood care and development teacher in Lebanon said.
In completing the report, Save the Children interviewed 28 teachers and facilitators from refugee and host communities in Bangladesh, Lebanon and Uganda. According to those interviewed, their ability to support refugee children's learning and recovery is often thwarted by four key issues:
Refugee children's psychosocial well-being;
Their struggle to learn the new language of instruction;
The limited capacity of the most marginalized children to catch up and start learning without targeted support; and
The lack of professional development and support teachers receive to meet refugee children's distinct needs in these respects.
To remedy these challenges, Save the Children teachers recognized the need to provide refugee students with targeted psychosocial and language support, and for marginalized children to access learning opportunities that are flexible to their needs. Teachers stressed that helping children recover psychosocially and supporting them to learn in a new language is also a key challenge and they need continuous teacher development and support to equip them to address the distinct issues refugee children face.
The teachers called on host governments, agencies and the international community to do everything possible to ensure teachers have the support they need to help refugee children thrive in their classrooms and make certain the most marginalized can return to learning.
Click here to download and read the full report.
Editor's Note: To arrange a media interview with key Save the Children spokespeople, or to request photos, b-roll packages, videos, and/or other creative assets, please contact media@savechildren.org.