The lives of a million children in Gaza hang in the balance as public health catastrophe looms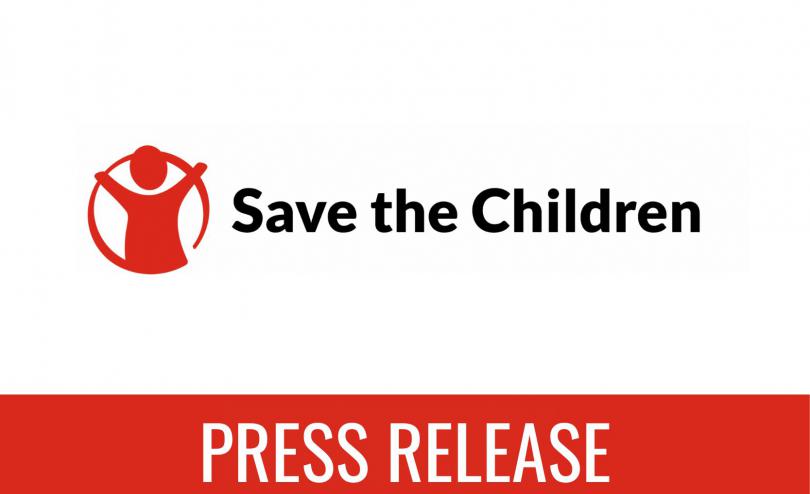 RAMALLAH, 20 October – All of Gaza's one million children have virtually no access to essential healthcare services after heavy bombardments for almost 14 days compounded by the ongoing siege imposed on 9 October, said Save the Children.
The aid agency is calling for urgent medical evacuations of children from Gaza as the window to save desperately ill and injured children is closing fast and also launching the Gaza Emergency appeal to raise $55 million to support children and families affected by this escalation.
Mortality rates in Gaza, beyond the direct casualties of the hostilities, have been on the rise with the ongoing violence impacting hospitals, ambulances and health workers and causing power blackouts in a health system already crippled by a 16-year blockade.
The scale of the emergency and the lack of medical supplies are forcing doctors to make impossible choices like performing surgery on hospital floors, often without anesthesia, and storing body bags in ice cream trucks, as morgues and cemeteries run out of space. To keep emergency rooms operational, vital procedures such as sterilization and dialysis may soon be halted.
Since violence escalated in Israel and the occupied Palestinian territory on 7 October, the World Health Organization has documented 59 attacks on health care in Gaza, damaging 26 hospitals and other healthcare facilities. Four hospitals in northern Gaza are no longer functioning as a result of the damage.
This, combined with a lack of electricity and supplies, has led to the shutdown of more than 60% of primary health care facilities at a time when they're needed most. According to the Ministry of Health in Gaza, about 4,232 children have been injured since the start of the escalation and 1,524 children lost their lives.
On 17 October, a hospital in northern Gaza was hit, killing hundreds of people, including many women and children who were sheltering from the air raids.
Shireen*, a Save the Children staff member in Gaza, said:
"I am moving between different places that are supposed to be 'safe'. I've seen elderly people, people with disabilities and special needs begging us to stay with them. They were helpless. I've had no choice but to run. The situation is desperate. The shelter I am in is supposed to house 300 people – there are now 25,000 people. I have water – I want to share it, but how can I give it to some and not others?"
Aid agencies are increasingly concerned about dehydration and diseases as water and sanitation services in the Gaza strip have also collapsed. The appalling state of sanitation and hygiene in emergency shelters carries additional health risks, such as waterborne disease outbreaks, which would be particularly deadly to children.
According to media reports, the only cancer hospital in Gaza has been forced to shut down due to fuel shortages, and most hospitals have been operating at a minimum capacity, endangering the lives of over 9,000 cancer patients dependent on chemotherapy treatment. The Turkish-Palestinian Friendship Hospital, the only facility in Gaza providing chemotherapy, is struggling to remain operational, relying on a single electricity generator.
Ongoing violence has also impacted women's health, with tens of thousands of pregnant women and newborn babies' lives hanging in the balance. UNFPA estimates there are currently 50,000 pregnant women in Gaza - of whom 5,500 expected to deliver in the next month - who are unable to obtain basic health services.
Even before the bombardments and siege on Gaza, access to life-saving healthcare services for children was already hampered by a 16-year blockade. Save the Children analysis showed that in the first six months of 2023, nearly 400 children in Gaza – or at least two children a day - were denied permits to go to the West Bank for critical healthcare, leaving them unable to access to life-saving surgery or urgent medication.
Jason Lee, Save the Children's Country Director for the occupied Palestinian territory, said:
"What we are seeing unfold is the 'perfect storm' for a public health catastrophe – and children's lives will be the inevitable cost. Even before this latest escalation, the health system was on the verge of collapse - and it's now at breaking point. We've all seen the horrific scenes of injured people lying on the floors and children shivering from shock in crammed hospital hallways. Children who need specialised medical care need to be evacuated now or they will die – it's as simple as that.
"Denying children access to lifesaving healthcare is a violation of the most basic responsibility to protect the sick from ill treatment and ensure medical care. It is imperative that health facilities are spared from the violence. Children who need specialised and life-saving care must be able to receive it outside Gaza."
---
Our media out of hours (BST) contact is media@savethechildren.org.uk / +44(0)7831 650409