More than 2,700 schools badly damaged or destroyed in disaster-hit Sulawesi as children return to class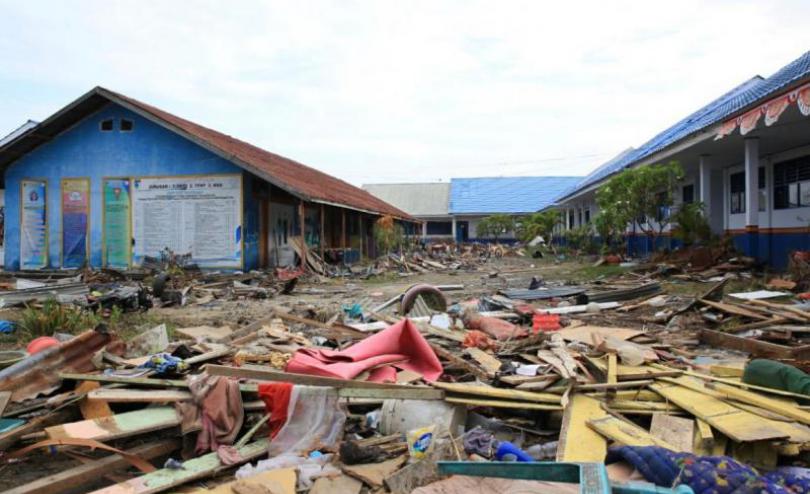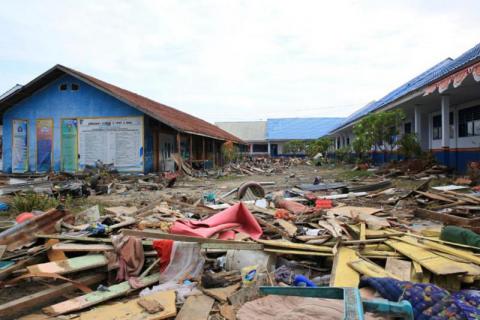 * Multimedia content including interviews with children is available here
* All previously shared content is available here
11 October 2018 – While schools officially re-opened on Monday in earthquake and tsunami hit parts of Sulawesi, thousands of children have been returning to find some of their classrooms in rubble, tables and chairs broken and learning materials strewn across the ground.
Over 2,700 schools were severely damaged or destroyed in the disaster 12 days ago, which affected more than 600,000 people, including at least 180,000 children.
Save the Children, operating through its local partner Yayasan Sayangi Tunas Cilik (YSTC), is establishing temporary learning centers in affected areas to provide children with basic learning as well as a vital sense of routine and normality amid so much devastation. YSTC is also supporting the Ministry of Education to coordinate activities running across several different NGOs as a member of the Safe School secretariat.
"Schools are such important spaces for children. Not only are they where children learn and develop new skills, but where they feel safe and supported in a nurturing environment. It's heart-breaking to know that for hundreds of thousands of children in Central Sulawesi, they are returning to see their classrooms in ruins," said Selina Sumbung, Chairperson of Save the Children's partner in Indonesia.
"When I visited Palu on Sunday, I saw schools with walls that had completely crumpled in on themselves. Children want to go back, they want to learn, but they're finding all their books on the ground, chairs broken, tables smashed.
"We support the Indonesian government's commitment to get children back to school as soon as it's safe to do so. School is the absolute best place for children in a crisis like this, and is vital for their emotional recovery."
Save the Children's partner has provided hundreds of affected families in Sulawesi with life-saving relief including hygiene kits, fresh water, plastic sheeting and rope for shelter. Daily distributions are planned over the coming weeks.
The aid agency, which operates through a local partner in Indonesia, is also ramping up its vital child protection work by establishing five safe child-friendly spaces in Palu city. The spaces provide children with an opportunity to play and recover while their families receive information on how to access services to rebuild their lives.
Save the Children has been working in Indonesia since 1976, and has a long history responding to humanitarian disasters in the country, including the recent earthquakes in Lombok and the 2004 Boxing Day tsunami.
ENDS
To set up interviews contact Daphnee Cook in Jakarta – Whatsapp: +8801701212608, Phone: +62 (0) 821 2450 8660, and email daphnee.cook@savethechildren.org or Davina Hagan in London – Phone +44203 763 0840 or email davina.hagan@savethechildren.org