Nepal earthquake kills more than 80 children with another 5,000 left homeless in freezing conditions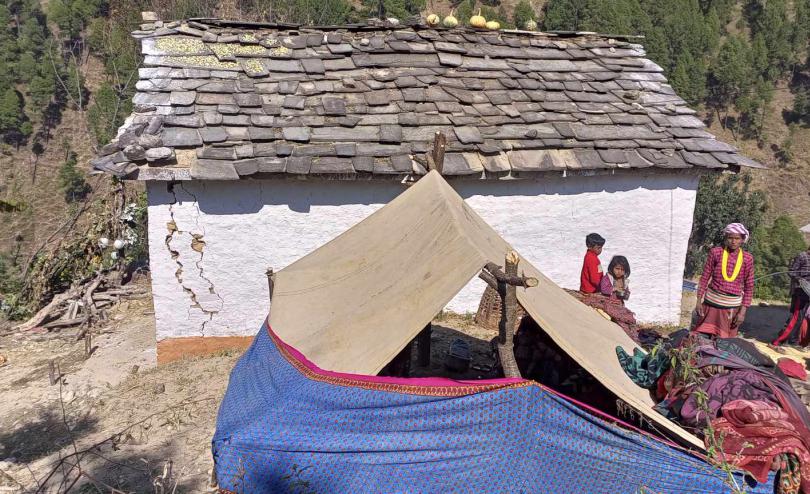 KATHMANDU, 6 November 2023 - More than 80 children were killed in an earthquake in remote northwestern Nepal at the weekend – over half of total fatalities - with an estimated 5,000 forced from their homes and sleeping in freezing conditions at risk of pneumonia, Save the Children said.
Latest government figures show that 82 children were among the 153 confirmed fatalities1 after amagnitude 6.4 earthquake struck Jajarkot and Rukum West, about 500km (310 miles) west of Kathmandu, on Friday night when most people were sleeping.
About 10,000 people have been forced to leave their homes after the earthquake, said government officials, with many families losing everything in the ruins of their homes. Hospitals are struggling to cope with the number of injured people and more than 300 schools have been destroyed. Landslides in the mountainous region are making it difficult for the much-needed aid and food to get through to the remote villages.
Heather Campbell, Country Director for Save the Children in Nepal said:
"Children are scared. Many have lost relatives; thousands have lost their homes. The constant aftershocks and terror of another quake means they have been forced into the open. With temperatures dropping, they need shelter, warmth and nutritious food.
"We are worried that the longer children are living outside, the greater the chance of contracting pneumonia. They are also at risk of contracting water borne diseases, as safe drinking water is scarce. There is an urgent need for toilets and washing facilities.
"Children are vulnerable and need spaces where they are safe and can continue to learn. We need to ensure their safety and protection as disasters like this can lead to severe mental distress. Recovery from the trauma of losing loved ones and homes will not be a quick process. They need stability."
Save the Children, in coordination with government agencies and local partners, is on the ground and providing assistance. The aid organisation is delivering essential items, including shelters, blankets and hygiene and baby kits.
ENDS
1 Figures provided by the Ministry of Internal Affairs and Law, Karnali Province Government
We have spokespeople available. For further enquiries please contact:
Rachel Thompson Rachel.Thompson@savethechildren.org
Our media out of hours (BST) contact is media@savethechildren.org.uk / +44(0)7831 650409
Please also check our Twitter account @Save_GlobalNews for news alerts, quotes, statements and location Vlogs.