Nigeria: Urgent funds needed to manage diphtheria outbreak, with more than 7,200 cases and 453 deaths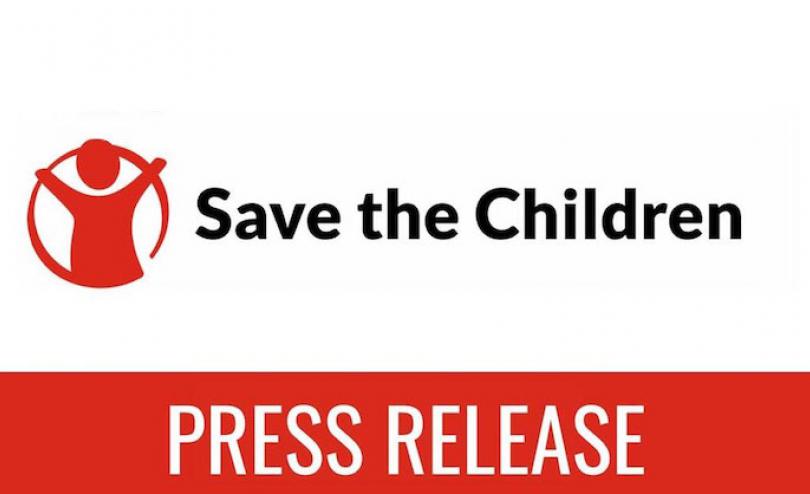 ABUJA, 29 September – A staggering 7,202 cases of diphtheria, a highly contagious bacterial infection that can be fatal without treatment, were confirmed in Nigeria last week, with cases skyrocketing in recent months and children severely affected, said Save the Children.
There have been 453 deaths confirmed since the outbreak started in May 2022, with most cases recorded in the past three months. The vast majority of the confirmed cases (6,185) were recorded in Kano, the second most populous state in Nigeria, located in the north of the country.
Three in every four confirmed cases – or 73.6% of all cases – are of children under 14, with those aged between 5-14 years bearing the brunt of the disease.
Diphtheria is a vaccine-preventable disease that has largely been eradicated across the world, although periodic outbreaks happen in places where large groups of children have missed this routine vaccination, such as the disruptions to vaccinations caused by the COVID-19 pandemic.
However, even prior to the pandemic, Nigeria already had one of the lowest vaccination rates in the world, with efforts to strengthen routine immunisation coverage and reduce under-five mortality having limited success.
Currently only 42% of children under 15 in Nigeria are fully protected from diphtheria, and in this most recent outbreak, 80% of the confirmed cases have been found to be people who are unvaccinated.
In coordination with local authorities, Save the Children is launching a wide-scale health response in the three most impacted states of Kano, Yobe and Katsina. Save the Children's Emergency Health Unit is deploying expert health and supply chain staff to help over-stretched clinics to detect and treat diphtheria cases and to support with mass vaccination campaigns across the worst hit areas.
However, Save the Children is warning a mass vaccination campaign will only be successful if the vaccine shortage is urgently dealt with. Severe shortages in Nigeria of the required vaccine and the antitoxin needed to treat the disease mean the situation could continue to escalate placing many children at risk of severe illness and death, said the child rights organisation.
Faton Krasniqi, Save the Children's Interim Country Director for Nigeria, said:
"The entire humanitarian community is alert to the crisis here. We are coordinating closely together and working alongside the Nigerian Ministry of Health to ensure we reach everyone who needs treatment and to contain the spread of the disease.
"Diphtheria can be fatal in more than 10% of cases, but this can increase in places like overcrowded displacement camps or informal settlements in cities, where families have limited access to health services or where health facilities are overwhelmed.
"The response to this outbreak requires an urgent injection of funding and a large supply of vaccines to ensure we can contain it, and to save children's lives."
Save the Children is calling on donors to support the comprehensive response being launched by the government, UN, and aid agencies to support local health services to cope with the influx of diphtheria cases, procure more vaccines and to roll out a mass vaccination campaign.
Save the Children has been working in Nigeria since 2001, providing food, clean water, nutrition and protection services, sexual and reproductive health care, and education to families across the country. Save the Children is also providing technical support to the government on policy changes and reforms, especially in critical sectors such as health, education, and social protection, among others.
Save the Children's Emergency Health Unit will work side-by-side with local health workers to ensure they have the skills and equipment needed to detect and treat diphtheria cases and to conduct contract tracing and community education to help reduce the spread of the disease. The unit is also on standby to support with mass vaccination campaigns as vaccine supplies become available.
The Emergency Health Unit has years of experience responding to and containing disease outbreaks, including Ebola, cholera, COVID-19 and measles. The unit was last in Nigeria in 2022 responding to a cholera outbreak.
- ENDS -
For further enquiries please contact:
Daphnee Cook in Nairobi daphnee.cook@savethechildren.org
Kunle Olawoyin in Lagos Kunle.Olawoyin@savethechildren.org
Our media out of hours (BST) contact is media@savethechildren.org.uk / +44(0)7831 650409
Please also check our Twitter account @Save_GlobalNews for news alerts, quotes, statements and location Vlogs.