People sheltering in Gaza schools, hospitals must be protected, says Save the Children, after four hospitals hit in a day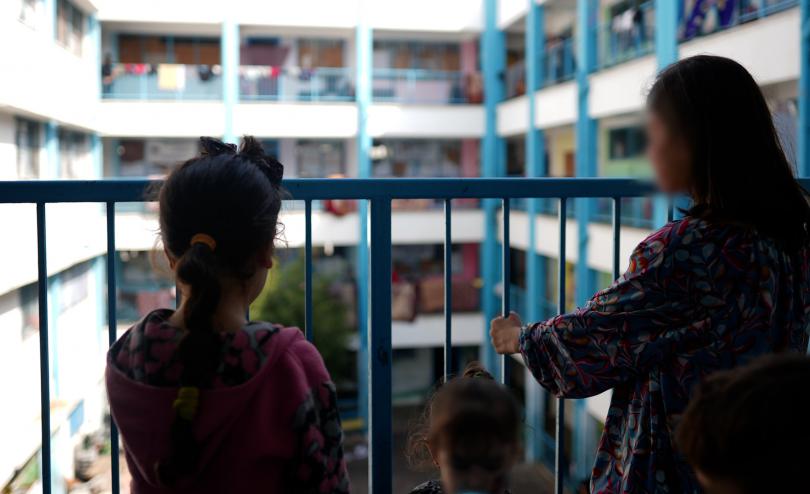 RAMALLAH, 10 November 2023 – Attacks on hospitals and schools in Gaza where the UN says nearly one million civilians are sheltering must stop, Save the Children said on Friday following the bombardment of Gaza's biggest hospital complex and three other hospitals.
Hospitals and health facilities in northern Gaza are housing thousands of patients but also more than a hundred thousand of displaced people seeking shelter from airstrikes and fighting.
According to the Ministry of Health in Gaza as well as the attack on Al Shifa hospital on Friday morning, three other hospitals were also hit including two children's hospitals, al-Rantisi and al-Nasser, and the Indonesian Hospital, damaged by overnight explosions. The attack on the Al Shifa hospital is the latest in a series of reported strikes on or near the facility in Gaza City in recent days.
The UN has reported that more than half of the hospitals in Gaza and nearly two-thirds of primary health care facilities are no longer functioning, with little fuel to power generators, medical supplies or clean water, putting at risk at least 2,000 cancer patients and 130 newborn infants in incubators.
Even before 7 October, Gaza's health ministry had warned that the lives of 1,100 kidney failure patients, including 38 children, were at risk due to a lack of fuel and an acute shortage of medical supplies needed for dialysis.
Hundreds of thousands of people sheltering in schools have also faced violence, with over 50% of Gaza's education facilities hit by Israeli airstrikes. An UNRWA school was bombedon 8 November, resulting in many injuries among the internally displaced persons sheltering there, and Israeli airstrikes damaged four UN-run schools in refugee camps across the Gaza Strip over 24 hours last week.
At least 100 UN workers have been killed since the start of hostilities, making this the deadliest ever round of violence for UN aid workers globally. Gaza's Ministry of Health says more than 11,000 people have been killed in the bombardment.
Jason Lee, Save the Children's Country Director in the occupied Palestinian territory, said:
"Hospitals and schools cannot be battlegrounds, and children cannot be targets. Yet in Gaza all three are attacked on a daily basis. Hospitals and schools shelter patients, displaced people, health and education personnel, who all need to be protected. The continued, systematic assaults must end. Even during wartime, basic elements of humanity must prevail."
Attacks on schools and hospitals are considered a grave violation against children by the UN and may amount to violations of International Humanitarian Law. Save the Children is calling for an immediate ceasefire. The International Community should ensure that an immediate, independent investigation of the attack takes place and that perpetrators are held to account
Save the Children have been providing essential services and support to Palestinian children impacted by the ongoing conflict since 1953. Save the Children's team in the occupied Palestinian territory has been working around the clock, prepositioning vital supplies to support people in need, and working to find ways to get assistance into Gaza.
ENDS
For media inquiries please contact our media out of hours (GMT) contact: media@savethechildren.org.uk / +44(0)7831 650409
Please also check our Twitter account @Save_GlobalNews for news alerts, quotes, statements and location Vlogs.