Pledging Conference: World Leaders Fail Yemen's Children for the Sixth Year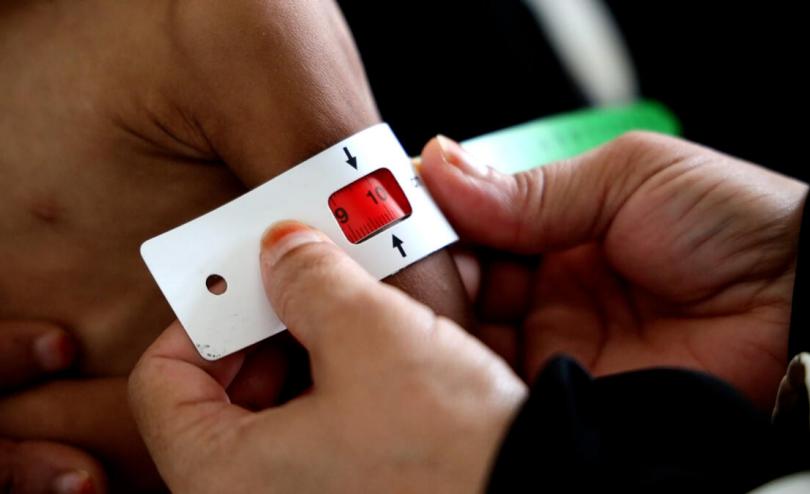 SANA'A, 17 March 2022 – World leaders have once again failed to meet Yemen's massive humanitarian funding shortfall at yesterday's pledging conference, putting millions of lives in jeopardy as the conflict nears the 7-year mark, Save the Children said.
International donors at the UN pledging conference raised USD $1.3 billion, about 30% of the $4.2 billion needed to alleviate the suffering of more than 17 million people in Yemen. This is the sixth year Yemen's humanitarian response plan has not been fully funded.
Rama Hansraj, Save the Children's Country Director in Yemen, said:
"We are extremely disappointed that the world has let the children of Yemen down once again. The humanitarian needs in the country continue to grow every day with the lack of funding, and children are paying the heaviest price.
"The situation in Yemen is spiralling out of control and people's resilience has been stretched beyond their capacity to cope. The conflict has seen an alarming increase in violence, with one civilian killed or injured every hour in January. Leading up to the pledging conference this month, hospitals in Yemen were forced to a near halt due to a lack of fuel, putting children's lives at risk. Now, the country is bracing for the potential catastrophic impact the war in Ukraine is expected to have on its wheat supply.
"Our teams on the ground have seen the devastating consequences of last year's shortfall in funding, which threatened children's access to life-saving food, humanitarian support, healthcare and education.
"More than 17 million people urgently need life-saving aid to survive, and with the current funding gaps, this number could rise to 19 million in the second half of the year. Although accurate and timely access to reliable information remains a serious challenge, widespread hunger is looming over much of the country, and children should not be punished for the failure of the warring parties to ensure safe and unhindered access to data."
Save the Children has been working in Yemen since 1963, implementing programmes in education, child protection, health and nutrition, water and sanitation, and emergency response across most of the country.
ENDS
Notes to the Editor: