Save the Children calls for a ceasefire in Gaza as casualties soar and water runs out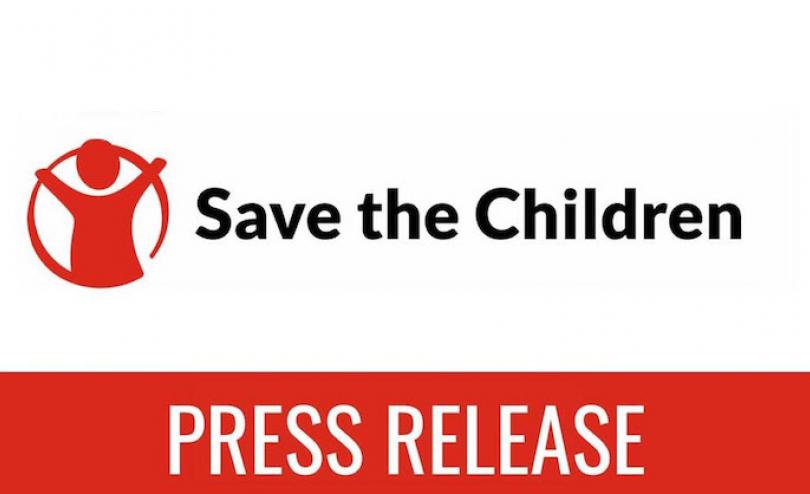 RAMALLAH, 17 Oct 2023 - More than 1,000 children have reportedly been killed in 11 days of airstrikes on Gaza – one child every 15 minutes[1] – with children making up a third of total fatalities in Gaza, Save the Children said on Tuesday, calling for an immediate ceasefire.
At least 2,800 people have been killed in airstrikes on Gaza, and at least 1,300 people have also been killed in Israel, from where reports of child fatalities have not been confirmed by official sources but children have been gravely impacted. Reports suggest that children are among the 199 people abducted and taken into Gaza as hostages[2].
As the 'total siege' of Gaza continues, the already dire humanitarian situation continues to get worse, giving rise to soaring needs. With no way in for aid supplies and basic goods, the United Nations Relief and Works Agency warned yesterday that clean water is running out and people – particularly young children - will soon start dying of severe dehydration.
While reports suggest the Israeli government resumed water supply to southern Gaza on 15 October, power-dependent water pumps are not working after four days with no electricity in the Gaza Strip.
This morning, the UN warned that all hospitals in Gaza are believed to only have about 48 hours of fuel left to operate backup generators, putting thousands of patients, including children, at immediate risk.
"Water is running out and time is running out for the children of Gaza," said Save the Children's Country Director Jason Lee. "With the UN Security Council expected to reconvene today, a ceasefire must be agreed to save children's lives. Without an end to fighting – without a ceasefire – thousands of children's lives hang in the balance."
Save the Children have been providing essential services and support to Palestinian children impacted by the ongoing conflict since 1953. Save the Children's team in the occupied Palestinian territory has been working around the clock, prepositioning vital supplies to support people in need, and working to find ways to get assistance into Gaza.
In Egypt, Save the Children is partnering with the Egyptian Red Crescent to send supplies to the Gaza strip as soon as a safe passage for aid across the border is established.
-ENDS -
---
[1] https://www.dci-palestine.org/one_palestinian_child_in_gaza_killed_every_15_minutes_by_israeli_forces
[2] https://reliefweb.int/report/occupied-palestinian-territory/gaza-history-watching-warns-un-relief-chief-saying-aid-access-key-priority

*******************************************************************************************************************
For further enquiries please contact:
Our media out of hours (BST) contact is media@savethechildren.org.uk / +44(0)7831 650409