Save the Children says schools and hospitals cannot be a target as at least 500 people killed in Gaza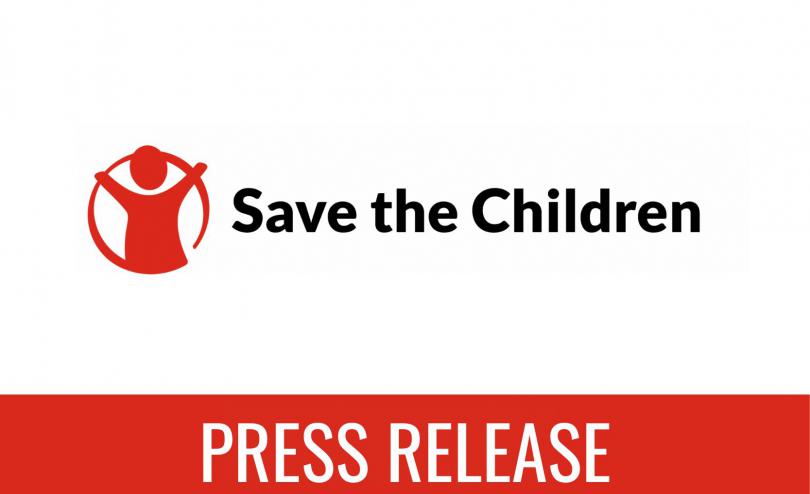 RAMALLAH, 17 Oct 2023 – Save the Children is appalled by an attack on a school and a hospital in Gaza today, which has reportedly killed several hundred civilians and calls for an immediate ceasefire to protect children's lives.
A hospital in the centre of Gaza City was struck this evening, with initial estimates indicating that at least 500 people have been killed and numbers expected to increase Many of the wounded are reported to be women and children sheltering from the air raids.
At least six people were also killed this afternoon when an UNRWA school was hit in al-Maghazi refugee camp, in central Gaza.
Save the Children's Country Director for the occupied Palestinian territory, Jason Lee, said:
"Our worst fears are being realized. We're seeing schools and hospitals – places of safety and sanctuary – being targeted. Civilian infrastructure like hospitals and schools must be protected at all times.
"Attacks on civilian infrastructure, including schools and hospitals where children are seeking refuge, are beyond unconscionable. This war is eroding humanity and is spiralling out of control.
"Save the Children condemns these attacks in the strongest possible terms and calls for the respect of international humanitarian law and the protection of civilians and civilian infrastructure from attack.
"A ceasefire must be agreed to save children's lives. Without an end to fighting – without a ceasefire – hundreds of thousands of children's lives hang in the balance."
Notes to Editors
According to UN OCHA, 164 educational facilities have been hit by airstrikes, including at least 20 UNRWA schools, two of which were used as emergency shelters for displaced people, and 140 Palestinian Authority (PA) schools, one of which was destroyed. One university building was also severely damaged. There have been 49 attacks on health care in the Gaza Strip since 7 October, resulting in damage to 25 hospitals and other healthcare facilities, including seven hospitals. Three of the latter in northern Gaza (Beit Hanoun, Hamad Rehabilitation, and Ad Dura) had to be evacuated. Severe damage to Al Karama Hospital in Gaza led to it being out of service as a result of the Israeli occupation forces targeting neighboring buildings and their falling towards it.
Save the Children have been providing essential services and support to Palestinian children impacted by the ongoing conflict since 1953. Save the Children's team in the occupied Palestinian territory has been working around the clock, prepositioning vital supplies to support people in need, and working to find ways to get assistance into Gaza.