Save the Children Statement: Another Earthquake hits southern Türkiye and northern Syria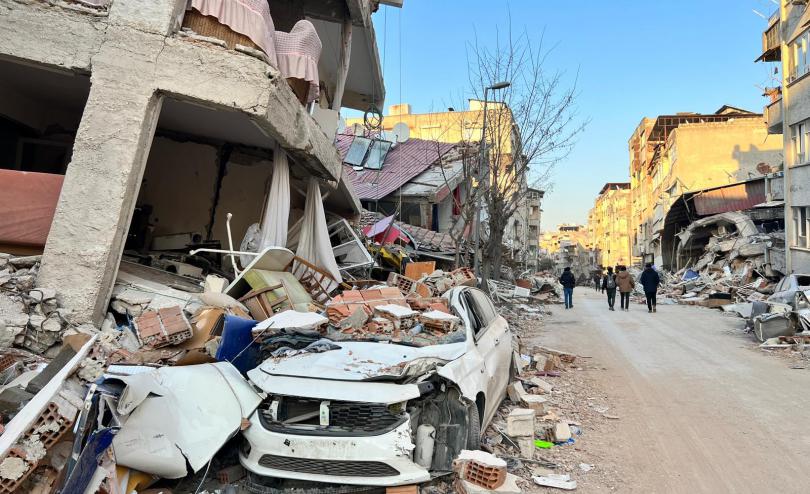 Damage caused by the earthquakes in Hatay, Türkiye [Randa Ghazy/ Save the Children]
20 February, 2023 - More buildings reported collapsed after another earthquake - this time magnitude 6.4 - hit southern Türkiye and northern Syria, areas already devastated by earthquakes two weeks ago. Dan Stewart from Save the Children said:

"There are heart-breaking reports of yet more collapsed buildings and power outages, in a region where over 46,000 lives have already been lost and buildings destroyed. Children have been injured, lost loved ones and many were already showing signs of acute distress. Hundreds of thousands of people have once again fled onto the streets in the bitter cold. Families who have already lost everything have just experienced another devasting blow.

"For children caught up in this new earthquake it must be like reliving a nightmare- a never ending nightmare. The international community must urgently step up support to help communities, local authorities and aid agencies respond without any delay to any prevent any further loss of life, injuries and trauma."


Spokespeople are available for interview.


Notes to Editors:

Our media out of hours (BST) media@savethechildren.org.uk / +44 (0)7831 650409