Child Rights Governance
Securing children's rights underpins all of Save the Children's work. By ensuring that governments fulfil children's rights, we achieve positive outcomes for children.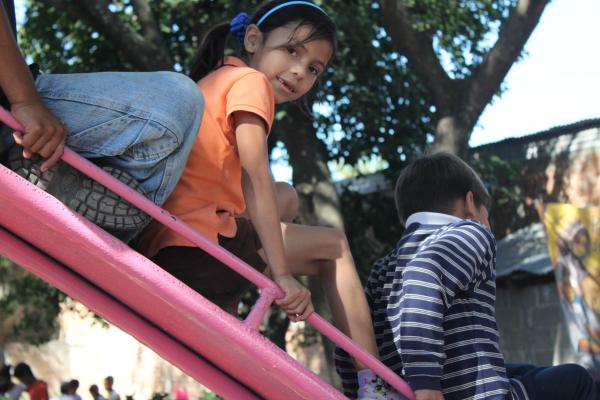 We are promoting change from the ground up, by engaging children, families and civil society in strengthening child rights systems. And we ensure that governments and international bodies meet their commitments to children's rights.
One way to do this is by advocating governments to spend enough money on all the children in their country and to spend it in the most effective and equitable manner.
In 2014 alone, our work contributed to governments spending more on children in 12 countries, and we helped 18 countries to change policies or laws to make child rights a reality for more children.
At the international level, our ongoing advocacy contributed to the first ever UN resolution, guiding countries to invest in child rights. 
We aim to raise the issue and status of children in all societies to ensure that they are treated as the citizens of today not just tomorrow and in doing so push children and their rights up the political agenda.
For more information on Child Rights Governance, please visit our Resource Centre.