Children are the experts on their education and futures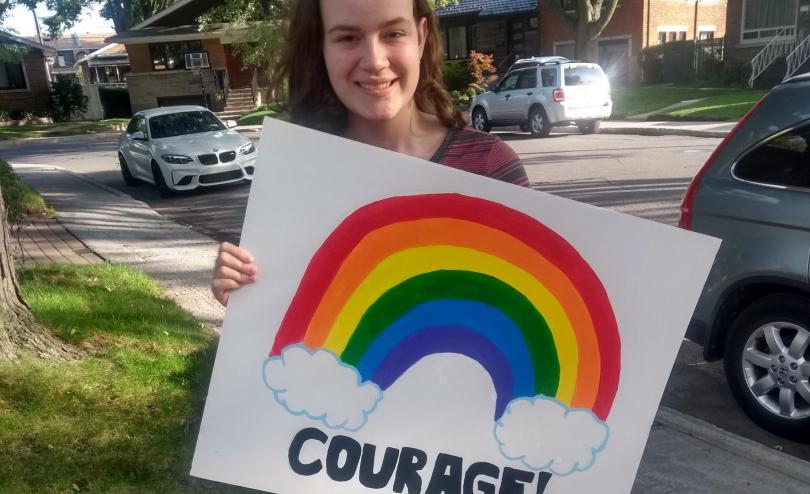 Zoe, 16, Canada, says: "Society is built on education. It gives us our values, it shows us how to be a citizen. Where would we be without education?... I'm fortunate to have school every day but I know not everyone is around the world."
The COVID-19 pandemic has caused children everywhere to face the largest education crisis the world has seen. As the world continues to respond to the crisis, it is critical that governments, schools and NGOs include children's recommendations and demands as we attempt to get all children safely back into school and learning.
Children have the right to engage in decision-making. They want to influence change and their situations improve when they have a say in discussions that affect them.
Throughout 2020, Save the Children's National and Global Digital Hangouts have brought together children around the world with global leaders in online meetings, so that decision-makers can hear what children's priorities are in the response to COVID-19, with Save the Children facilitating the conversation.
Our first Global Hangout provided a platform for children in the UK, Jordan, Nigeria, Norway, Canada and Colombia to tell their leaders to prioritise education.
"We need our leaders to show greater concern for the education of children and make it a priority. We are the leaders of tomorrow, when leaders build us, the future is bright." Aisha, 17, Nigeria.
During the Hangout preparation sessions with young people, they would often express their worries about not being taken seriously by the government officials. They needn't have worried – the truth of the children's experiences and frank descriptions of their realities captured the Ministers' attention.
"It has not been easy, but I think that this pandemic is pushing us to adapt ourselves to take bigger steps to face these challenges in our education systems." Claudia Patricia Ruiz Casasola, Minister of Education, Guatemala.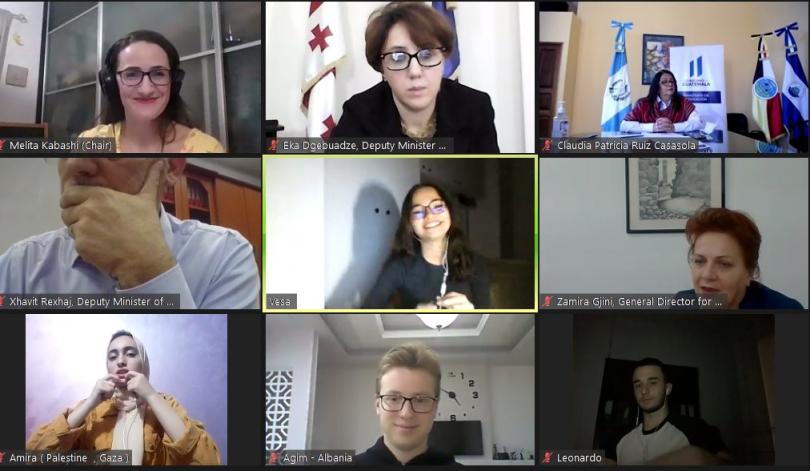 The young people did an incredible job of preparing their questions, practising their speeches and overcoming their nerves, all while adapting to the new digital environment.
The 31 young people put across their recommendations for leaders regarding COVID-19 and education eloquently. They covered areas such as poverty, investment in education, online learning and climate change, and showed that they are well-informed and aware of their own and their peers' needs in the response to the COVID-19 education crisis.
"I ask you to put yourself in the shoes of a small child that has to deal with their parents arguing, that has to deal with not seeing their friends, that can't hug their grandparents, a child who may be going to sleep hungry. And I ask you to imagine being this child while trying to learn from a screen, while no one is helping you out." Vesa, Kosovo.
During the Hangouts in November, children in many different countries (Albania, Georgia, Guatemala, Kosovo, Palestine, Nepal, Cambodia, South Sudan, Uganda and South Africa) shared their views and recommendations for their leaders.
"With schools closing, a lot of students have been involved in child labour. Child labour is mostly due to financial difficulties at home and when schools are closed, children are working instead. Sexual abuse, violence, rape, drug abuse also increasing… for students like us who don't have internet and mobile, what plan have you made?" Punita, Nepal.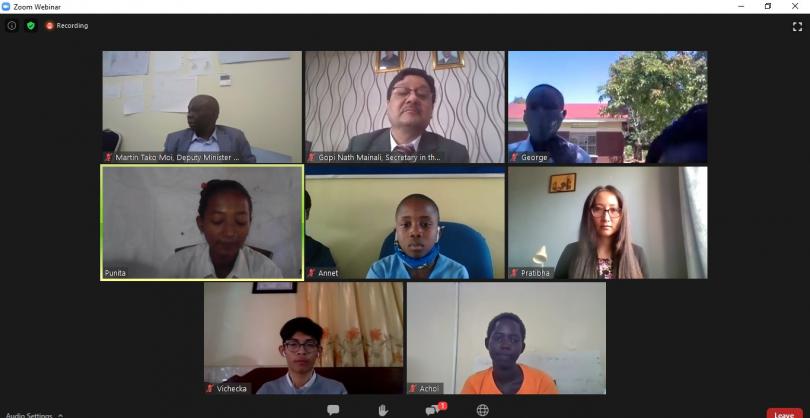 The children had the opportunity to engage not only with their national leaders but also the leaders of other countries, who shared lessons learned and best practices.
"I'm here to listen to children and understand how to make education accessible to all." Zubaid Ahmed Palak, Minister of State, ICT, People's Republic of Bangladesh.
We still have a long way to go in ensuring that all children, including the most marginalised and deprived, are able to exercise their right to participate in public decision-making. As the Ministers who joined our Hangouts acknowledged, children need to be closer to decision-making at all levels.
"This is not enough, but we are doing what we can. We are adapting to new situations." Xhavit Rexhaj, Deputy Minister of Education, Kosovo.
Children's campaigning and advocacy will be at the core of our Save our Education campaign next year, in which we will be inviting children to come together for a Global Day of Action on education. Save the Children will continue supporting children around the world to create change into 2021 and beyond.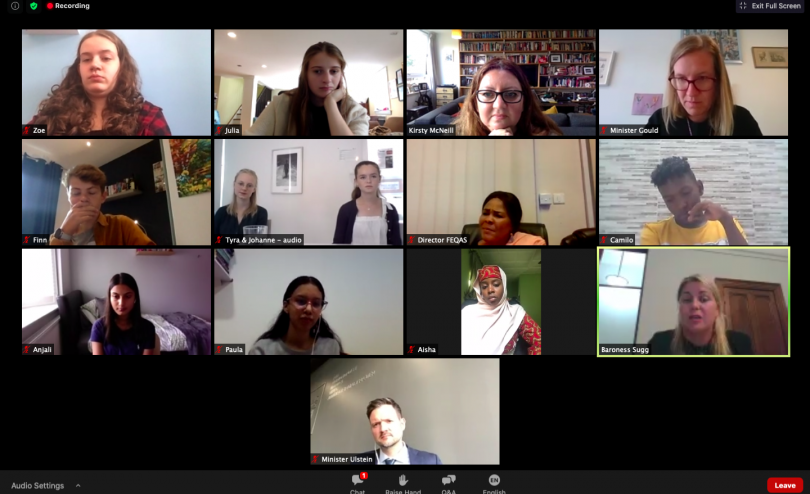 Save Our Education is our global campaign, which urgently calls on world leaders to support children with accessible distance learning, ensuring all children return to school when it is safe to do so, and are supported to catch up on their lost learning. Read the full Save Our Education report.
Related articles
29 September 2023

- United States
20 September 2023

- Somalia, South Sudan