Children must not face the brunt of war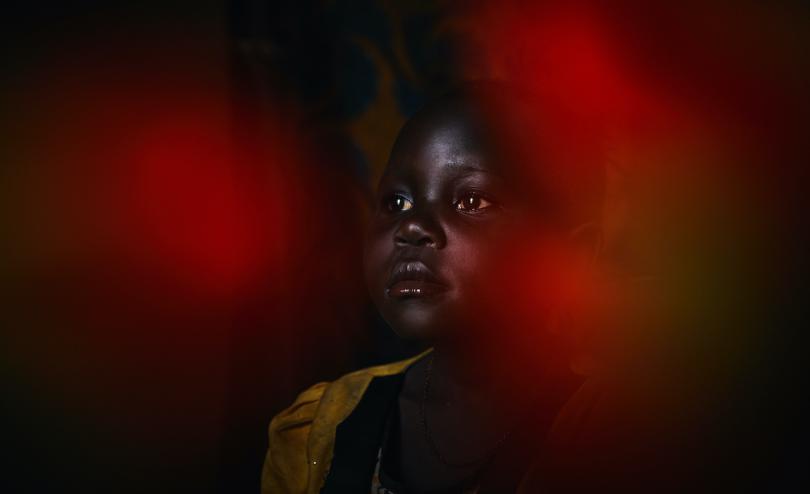 In the last 10 years, an average of 25 children -- equivalent to a classroom of pupils -- have been killed or injured every day. This shocking statistic is from our latest report - Killed and Maimed: A generation of violations against children in conflict.
Last year alone, more than a third of the children injured in wars were caused by explosive weapons - with the number dramatically higher in Afghanistan, Iraq and Syria.
Many of these children were victims of airstrikes, shelling, landmines and other explosive weapons used in populated areas. The impact of explosive weapons on children is devastating and lifelong, robbing families of their hopes and their ability to access vital services, and often profoundly altering the direction of a child's life.
To mark World Children's Day, we collaborated with three award-winning photographers -- Jim Huylebroek, Oksana Parafeniuk and Hugh Kinsella Cunningham – who've captured stories of children whose lives have been devastated by conflict and war.
Victoire*, 10, Democratic Republic of Congo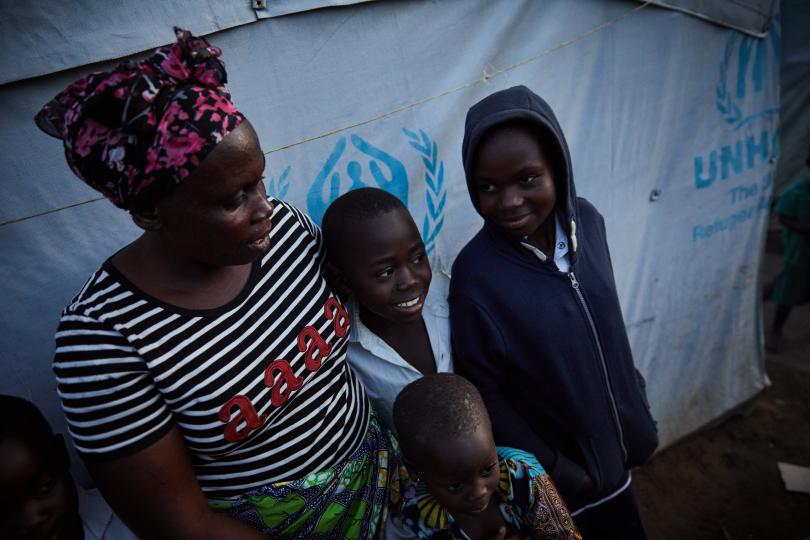 Victoire with her mother Marie, outside their home in a camp in Ituri Province. Photo: Hugh Kinsella Cunningham/Save the Children
When armed groups in the Democratic Republic of the Congo (DRC) attacked the village and surrounding area where Victoire* lived, she and her family were forced to flee with nothing but the clothes on their back.
They walked for miles to find safety, crossing treacherous rivers and seeing many people who'd been killed along the way.
Victoire misses her life back home and says, "We need to go back to our village when the conflicts have ended. The studies were good in the village compared to here. I would like to become a teacher."
She is now part of our programme which helps displaced children to return to school, providing them special lessons to catch up with the schooling they have missed.
Oleksander*, 8, Ukraine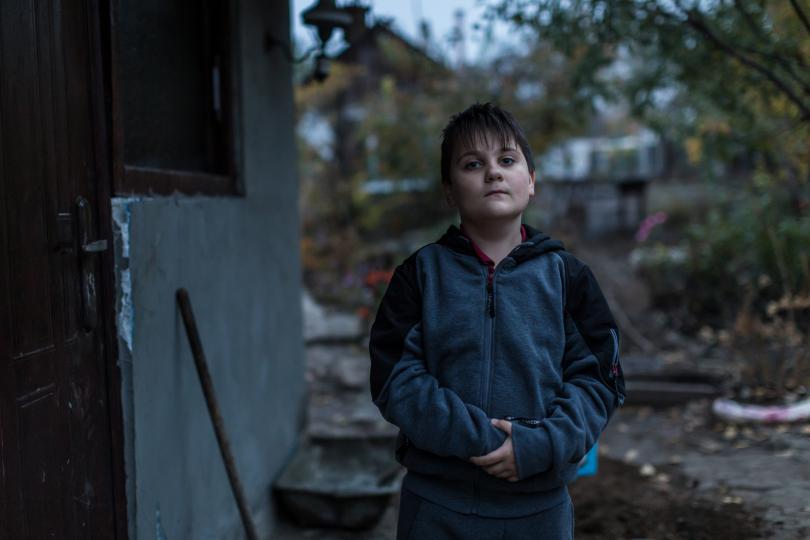 Oleksander stops for a portrait outside his house in Luhansk region, Ukraine. Photo: Oksana Parafeniuk/Save the Children
Oleksander lives in a small village close to the frontline of the conflict in Eastern Ukraine. Speaking about the day his house was hit, Oleksander says, "When I was still a kid, I slept in the same room as my brother, when an artillery shell landed and some glass fragments got in my brother's hand."
The shelling has had a lasting impact on Oleksander, who was just three years old when it happened. His father, Andriy tells us, "I hold him like this, and he's all shaking… He wakes up at night and screams. We say, This is thunder. He says, "Are you sure?". Well, that's how we calm him down."
Oleksander has received counselling from a Save the Children social worker who has helped him overcome the trauma of the incident.
STATES MUST COMMIT TO PROTECTING CHILDREN IN CONFLICT
We're asking States to curb the use of the weapons most harmful to children, limit the sale of such weapons if they might be used to commit or facilitate serious violations of international law, and hold those who disregard international laws and standards to account. We're also urging governments to ensure child protection is fully funded in humanitarian responses, including mental health support for children and their families.
This World Children's Day, we're asking world leaders to #StopTheWarOnChildren and protect children's rights to survive, learn and play. No child should have to live through war.
Read the new report: Killed and Maimed: A generation of violations against children in conflict
Headline photo: Hugh Kinsella Cunningham / Save the Children
Related articles
5 December 2022

- Afghanistan
27 September 2022

- Ukraine