Create a Facebook fundraiser for children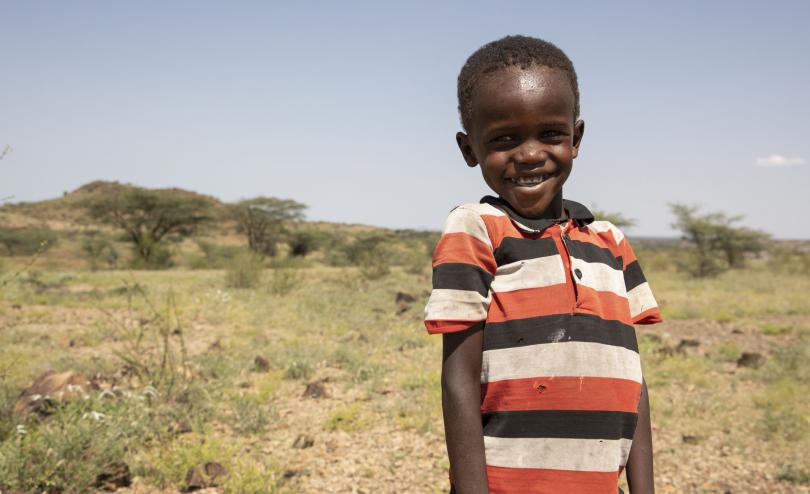 Did you know you can raise money for the Save the Children through Facebook? Facebook fundraisers are a great way to raise money for children. Your donation could help children in all corners of the world get the childhood they deserve. One where they have food to eat, access to a quality education and safe home.
You can easily create your own fundraiser in a couple of minutes and then share with your friends and family to help you reach your goal. The best part is that every penny you raise will come directly to us because unlike other fundraising platforms, Facebook covers all the processing fees for donations and won't charge us for using their platform.
When it's approaching your birthday Facebook will automatically suggest setting up a Facebook fundraiser but there are lots of other occasions where you can create a fundraiser. Why not create a fundraiser for a special event like your wedding or Christmas or for your own fundraising event. Together we can get us one step closer to a world where every child grows up healthy, safe and educated – playing, learning and looking forward to a future filled with possibility and potential.
$40 could provide children with education supplies including; exercise books, pens, pencils, to help support home-based learning during the COVID-19 pandemic.
$70 c

ould pay for a household of six people to buy enough food supplies for 30 days.

$130 could treat a child suffering severe acute malnutrition.
$300 could support a displaced family and cover their emergency needs, including shelter.
$1,000 could pay for psycho-social support training in one school, so teachers have the ability to care for their students mental wellbeing.
$1,500 could buy a Diesel Engine Water Pump, to help bring clean water to isolated areas.
Open Facebook in a new window in your browser or open the Facebook app on your phone or tablet.
On the left, you will need to select the currency you would like to donate in and enter your goal for the amount of money you would like to raise for Save the Children. If you reach your goal, you can always increase your target later on.
You will then need to set an end date for your fundraiser. We would recommend you try 1-2 weeks. You can always extend the end date if your fundraiser is going well and if it hasn't ended already.
Create a title and short description for your fundraiser. Tell your friends and family why you are raising money for Save the Children. Need some inspiration? Check out our News & Stories.
Choose a cover photo for your fundraiser.
Click create.
You can then share your fundraiser in your feed, invite your Facebook friends and share your fundraiser with your friends and family to smash your targets and raise more for children. You can even donate to the fundraiser yourself! Don't forget to thank those that have donated and ask them to share it on their own Facebook pages so even more people can see it. You can also share your fundraiser on your other social media profiles. For example, on Instagram you add the link to your bio or you can share to your story using the Facebook fundraiser sticker.
When your fundraiser has closed, Facebook will automatically transfer the money to us.
Why donate to Save the Children?
Right now, Covid-19, conflict and climate crisis are undoing decades of progress. In every single country, from Somalia and Syria, to Indonesia, Ukraine and the USA, children are struggling in our increasingly unequal world. The world has never been wealthier, yet half of all children around the world are growing up in poverty. This means over one billion children are denied their fundamental right to life's most basic building blocks: education, safety, good healthcare and nutrition. Join us and together we can change children's futures.
Related articles
29 September 2023

- United States
12 October 2021

- Afghanistan