Mariam's address to the UN: please protect children in times of conflict and war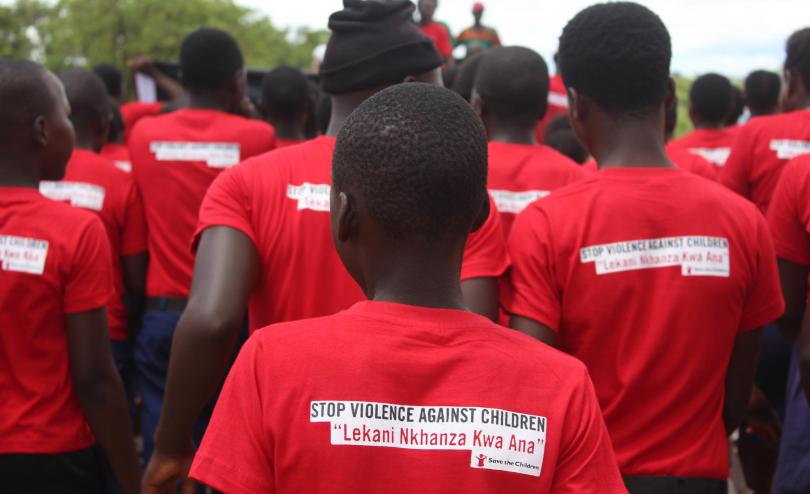 15-year-old Mariam delivered a passionate speech at the virtual UN Security Council Open Debate on Children and Armed Conflict. Here's what she had to say.
My name is Mariam, I am 15 years old. I am a member of the National Children's Parliament of Mali. I am committed to the protection and well-being of children.
In 2019, it was verified that 7,747 children around the world, some as young as 6, had been recruited and used by armed groups according to the report of the United Nations. Exactly 4 years ago, Mohamed, a native of Bankass located in the Mopti region in central Mali, was enjoying his childhood. He lived surrounded by his parents, his friends, happiness and joy. One day, an armed group attacked his village, killing people, burning houses and taking all goods. As a result, Mohamed became an orphan without knowing where the other members of his family were. As if that were not enough, he was recruited by force by an armed group when he was only 10 years old.
He accompanied them and participated in the atrocities. One day he was forced to witness the massacre of an entire family. This was a huge shock for him and in the evening he decides to run away and take refuge in a family. Fortunately for him, this family helped him come to Bamako in one of the centres for internally displaced persons.
Having no more consideration for his person, and no longer having confidence in others, he does not know what the future holds for him. His future in a world where leaders seem deaf to the most poignant evils. No child should experience this kind of experience because it takes not only his innocence but also all his dreams.
Dear leaders, make decisions, take actions to prevent other children from finding themselves in the same situation as Mohamed.
The consequences that wars and conflicts have on children are enormous. Many children have become gangsters, thieves, and some have capsized with alcohol and drugs. In conflict and war zones, children feel frustrated and in danger because they tell themselves that their lives can change at any time. They can either be killed, abducted or forcibly recruited by armed groups.
Thousands of children are out of school because of war and conflict. In Mali, in March 2020, 1,251 schools were closed, depriving thousands of children of one of their fundamental rights, which is education. Aminata, a 12 year old child who lives in an internally displaced persons camp told me this: "Before, I was happy to go to school because I had friends with whom I had fun and I was learning a lot of things. I loved my teacher so much that I wanted to be like her in the future. One day, people came to my school and burned the benches because they do not want to see formal schools open. I am wondering how I am going to be a teacher now because I'm not in school anymore."
Conflicts separate family members. Bakary aged 14, went on vacation to Mopti in 2017 to one of my uncle's house. One day, when they went out on an errand with one of his friends, they were kidnapped by armed groups. His parents remained without news of him for several months. Afterwards the armed groups contacted them by phone to give them news of Bakary and they talked to him. No one has heard from him for over two years. His mom, because of this, has gone mad and can no longer take care of Bakary's little brothers and sisters.
Girls and boys are victims of rape. Fatou, 12, lived in the Gao region with her parents. One day, the armed men went to her house. They murdered her dad in her presence and raped her. It happened in the presence of her mom who did not survive. Fatou having been raped and losing her two parents, suffered a psychological trauma. She was afraid of people especially those of the opposite sex, she no longer wanted to continue living. She was supported by a neighboring family who welcomed her and helped her to go to one of the youth reception centers where she received psychological care.
I think it could have been me, what would I become if I had experienced this situation? I have no answer to this question!
I speak with a tearful heart because I know that children suffer and that children simply should never suffer, especially during times of conflict and war. In my country thousands of children lose their enthusiasm for life and their dreams at the same time. There is an urgent need for justice in order to avoid that the victims do not grow up by wanting to take justice into their own hands.
I am convinced that all children, regardless of race, color, ethnicity or religion, have the right to enjoy their childhoods and their rights.
I ask you to take the necessary measures to protect and guarantee the future of children even in times of conflict or war because as we say in Bambara "Djamana ka Sini nyè sigi bé a dewn bolo" or "the future of a country is in the hands of its children".
Let me tell you that we children want to participate in decision-making concerning us because we also have our words and ideas to propose in order to reduce the impact of armed conflict on children.
Related articles
29 November 2023

- Ethiopia
13 November 2023

- Colombia
3 November 2023

- South Sudan