CHOLERA SPREADING FAST AS CONFLICT ESCALATES IN EASTERN DRC WITH THREE-QUARTERS OF CASES IN CHILDREN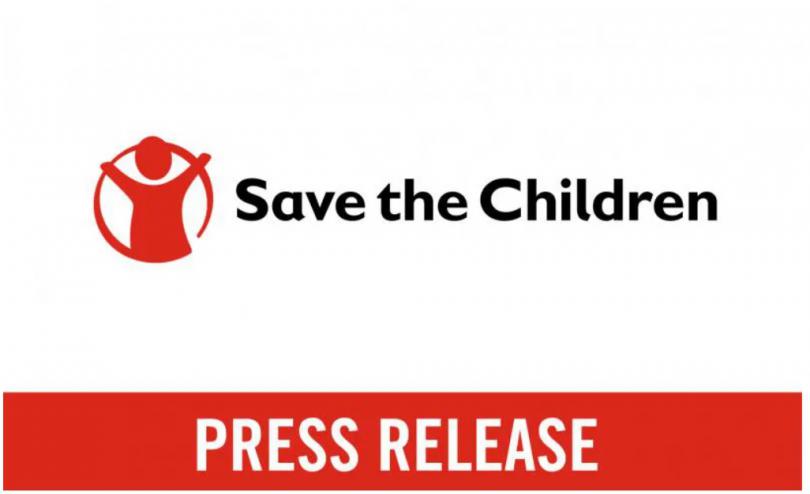 KINSHASA, 22 December, 2022 - Cholera cases are rapidly increasing in Nyirangongo, a region in the Democratic Republic of Congo (DRC) hosting the largest number of people displaced by the recent escalation of conflict, with children accounting for nearly four in every five cases, Save the Children said.
Nyiragongo in eastern DRC has recorded more than 973 cases in just the last two weeks, including 438 cases among displaced people, many of whom are living in informal camps or sheltering in schools, churches and other sites.
Since clashes between the Congolese army (FARDC) and the armed groups resumed in February 2022, over 450,000 people in North Kivu have been displaced from their villages, with more than 240,000 taking shelter in Nyiragongo, An escalation of conflict last weekend, along with the rainy season impeding road access to the area, will make combating the spread of the disease even harder.
Save the Children is calling for urgent action to prevent a health disaster.
Amavi Akpamagbo, Country Director at Save the Children in DRC, said:
"One of the most concerning things about this outbreak is that children are more exposed. The data from health authorities shows that over 77% of recorded cases are among children aged 14 years and younger, with 119 children currently hospitalized or in cholera treatment units."
"Children who have already been devastated by one of the worst food crisis in the world are now at risk of the effects of cholera. We know that malnourished children who contract cholera are at least three times more likely to die due to their weakened immune systems[1]. This makes it even more urgent to act now."
In the Rutshuru region, also in the east of the country, people have had to flee their homes, leaving everything behind. Children, women and men sleep outdoors, many unprotected from the weather, without sufficient food, water and access to sanitation facilities which are critical to prevent the further spread of cholera.
The World Health Organization last month said than more than 14 African countries have reported cholera cases since January 2022 with this acute diarrhoeal disease endemic in several DRC provinces. The WHO reported[2] that since the beginning of the year, more than 12,300 suspected cases have been reported in the DRC, including 222 deaths.
In response to the current outbreak, Save the Children is stepping up its health and hygiene promotion activities in Nyirangongo, providing water and sanitation (WASH) inputs and essential drugs to health facilities. The international organisation will also support water chlorination in sites where displaced people live. Save the Children has supplied local partners with disinfectant sprays and chlorine, and distributed soap to more than 500 children in spaces set up for them to play in affected areas.
Recent Save the Children analysis showed that DRC had the second highest number of children globally in critical need of essential services such as food, clean water, shelter and mental health and psychosocial support. Yet DRC's humanitarian response has received less than half of the funding required.
Save the Children has worked in the DRC since 1994 to meet humanitarian needs linked to the massive displacement of populations due to armed conflict in eastern provinces, especially in North Kivu, South Kivu and Ituri and Kasai-Oriental and Lomami in the centre of the country.
Save the Children is developing activities in the health and nutrition, education, and protection sectors so that no community, including the most vulnerable children, is left behind.
******************************************************************************************************************
For further enquiries please contact:
Misty Buswell, Head of Advocacy and Communication in DRC, misty.buswell@savethechildren.org
Our media out of hours (BST) contact is media@savethechildren.org.uk / +44(0)7831 650409
Please also check our Twitter account @Save_GlobalNews for news alerts, quotes, statements and location Vlogs.
Ruby Wright l Media Manager
Email: ruby.wright@savethechildren.org
Phone/Whatsapp: (44) 7969983222
Our media out of hours (BST) contact is media@savethechildren.org.uk / +44(0)7831 650409