It's time to ban child marriage in Lebanon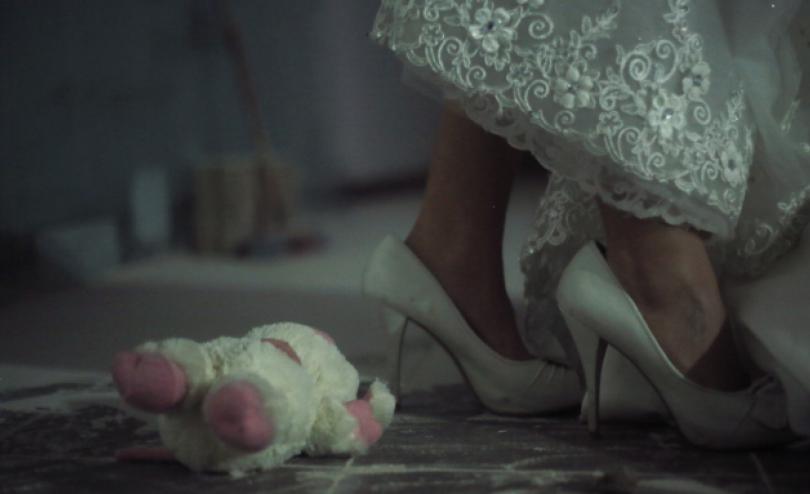 It took a great deal of bravery to save Rana's future. Having been forced to suspend her education and stay away from her family for the sake of getting married at 14, her life would soon become a nightmare. She was raped, beaten up, and forced to take drugs by her husband. After months of physical and psychological abuse in what became more like a prison, she set her mind on freeing herself from the shackles of a premature union and fled back to her family.
Rana took back control of her life and future and is now recovering from the pain and distress she had to put up with for months. Many other girls, however, are not able to do the same. Such a reality is a poignant reflection of a social problem causing great social damage in Lebanon, where 27 percent of girls are doomed to live as wives before they have marked their 18th birthday.
Lebanon's small size and population belie a complex marital system. There are 18 sects in the country, and each has set its own minimum age of marriage. One confessional law allows, in principle, a child as young as nine to get married. The Personal Status Law, which organises marriage and related matters, is governed by outdated traditions, norms and cultures. It has inflicted pain and agony on many a young life and it is time something has been done.
National legislation, or lack thereof, has in one way or another contributed to the problem lasting longer than it should have. Until now, there is no law to protect thousands of children who have little power over decisions affecting their future.
Marriage cannot happen during childhood. We are proud that the overwhelming majority of the Lebanese population agree with that argument. Our recent Attitude of Lebanese Society towards Child Marriage opinion poll, carried out by the Lebanese Women's Democratic Gathering (RDFL) in partnership with Save the Children in Lebanon and UN Women, has found that 97 percent of the Lebanese people believe that girls must not get married before 18 years of age. Up to 79 percent also think that girls under 18 are not ready to assume the huge burdens that come with marriage, not least raising children.
Another encouraging indicator in the poll shows that 64% of the Lebanese support the passing of a law stipulating 18 years as the minimum age for the marriage of girls and boys in Lebanon. This has been a principal goal for Save the Children and its allies in the National Coalition to Protect Children from Child Marriage. As you read these lines, a suggestion of a new law by RDFL proposing to set the minimum marriage age at 18 waits to be approved by the parliamentary committee. The hope is that such violations of child rights will no more be tolerated in law.
Child marriage has numerous risks threatening children's wellbeing. Girls getting married before adulthood face early pregnancy and will inevitably feel socially isolated. Their education will no more be a priority and their chances of growth will be diminished. No more contributors, they will soon become a burden on the economy. It is unfair that this should be accepted.
Protecting children from harm is at the heart of Save the Children's mission and child marriage is one of the biggest problems that cause children a great deal of avoidable harm. Putting an end to the trend is one of our priorities for 2019. Girls deserve to be spared needless agony. They deserve to see out their childhood like all other children and go on to achieve great things in life.
That is why setting the minimum age in law would be a big step in the right direction.
To see the full results of the Attitude of Lebanese Society towards Child Marriage poll, please visit https://goo.gl/cw2sDs
Related articles
29 November 2023

- Ethiopia
13 November 2023

- Colombia
3 November 2023

- South Sudan