New report highlights alarming lack of oversight of Afghan child returns from Europe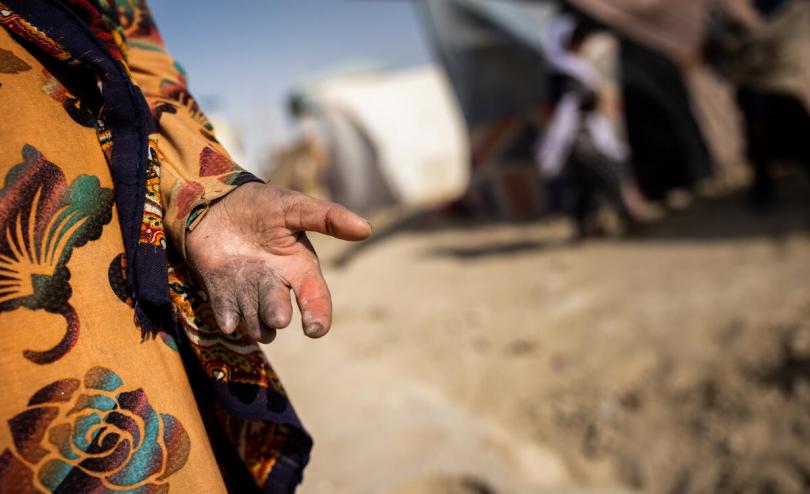 As EU leaders prepare to meet in Brussels this Thursday to discuss migration, a new report from Save the Children reveals that European states returning thousands of children and adults to Afghanistan are failing to provide appropriate reintegration support. In particular, children are being returned to a dangerous environment where they face threats including violent attacks and recruitment by armed groups.
What's more, a lack of coordination between EU states and the Afghan Government means data on these returned children is extremely limited, leaving already vulnerable children isolated and in grave danger of falling through the cracks.
The report, From Europe to Afghanistan: Experiences of Child Returnees, examines the returns processes implemented by EU states, including Norway, Sweden and Germany, over the past five years. The research includes a survey of 53 children returned to Afghanistan, as well as dozens of in-depth interviews with children and their parents or guardians.
In particular, the survey found:
Nearly three-quarters of children surveyed said they did not feel safe during the return process, with more than half reporting instances of coercion or violence, including some who reported having returned voluntarily
Almost half arrived in Afghanistan alone or accompanied by police
Only three children had received a specific reintegration plan
Three quarters could not rule out re-migrating the following year
Whereas 45 of the 53 children had attended school in Europe, only 16 had since returning to Afghanistan. Three quarters cited education as their greatest need
Almost 1 in 5 said someone had tried to recruit them to fight in combat, commit acts of violence or engage with an armed group after returning
"EU states are abandoning their responsibility to protect and support incredibly vulnerable children virtually as soon as they set foot in Afghanistan, leaving them to fend for themselves in a system offering next-to-no oversight or support and in a country wracked with insecurity," Save the Children's European Migration Senior Advocacy Advisor Karen Mets said.
"This is putting children at risk of being recruited by armed groups, subjected to violent attacks, facing social stigma and denied their right to education. What's more, several 'returned' children we spoke to were actually born outside of Afghanistan, and had never set foot in the country until the EU sent them there.
"EU governments cannot turn a blind eye to the situation in Afghanistan. They have a legal and moral obligation to protect these children. They need to step up and meet their obligations, and this starts by immediately halting the return of Afghan children back to one of the most dangerous countries on earth."
New UN data shows the first half of 2018 was the deadliest on record for Afghan civilians, with almost 1,700 people killed and thousands more injured as a result of conflict. Among these were 363 child deaths and 992 injuries. At the same time, the UN has also reported a worrying increase in attacks on schools in Afghanistan by anti-government groups.
Save the Children's research found there to be a lack of data around the number of Afghan children being returned; that returned children face perceived and real community stigma due to time spent in Europe; and that children often feel they are not listened to or do not comprehend either the asylum process or their rights.
Young people who had been deported upon turning 18 told researchers they lacked networks and contacts in Afghanistan; felt ill-prepared and ill-informed about the circumstances of their return; were often handcuffed and treated like criminals and sometimes did not speak the language.
"It is clear what's driving these critical migration management decisions: the political situation in Europe, not the overwhelming evidence that Afghanistan is not a safe place to return children," Ms Mets said.
Of the 53 children surveyed, 23 stated they had returned voluntarily. However, very few returns were motivated by a genuine wish to go home, but rather by the fact that no other options were available.
Save the Children is calling for an immediate halt to the return of children and young people from Europe to Afghanistan.
The aid agency is urging governments returning children to conduct 'best interests' determination procedures prior to returns to ensure children's rights are fully considered; to strengthen pre-return processes so children are better prepared and informed; to improve coordination with and awareness of Afghan support mechanisms; and to prioritise children's rights and sustainable migration solutions.
To set up interviews with our spokespeople, please contact Jenny Dare in Brussels on +32 470 29 41 99, Evan Schuurman in Bangkok on +66 989 725 908 and Mariam Atahi in Kabul on +93 729 904 461.
Notes to editor:
- In total 57 children returned from the EU were involved in the research. 53 children completed the survey, 12 participated in in-depth interviews and eight did both. In addition, in Sweden and Norway 24 unaccompanied youth, eight children in families and 30 parents were consulted.
- - On average, children interviewed had been living abroad for more than three years
- - In October 2016 the EU and the Afghan government agreed on a 'Joint Way Forward', which aims to facilitate returns to Afghanistan. According to EUROSTAT data 4260 Afghans returned from the EU to Afghanistan in 2017, and approximately 8,000 in 2016.
- - Civilian casualty figures were provided by the UN Assistance Mission to Afghanistan, which also reported an increase in attacks on education institutions by anti-government elements.