Statement on Gaza rocket fired into Tel Aviv on Wednesday and 100 targeted strikes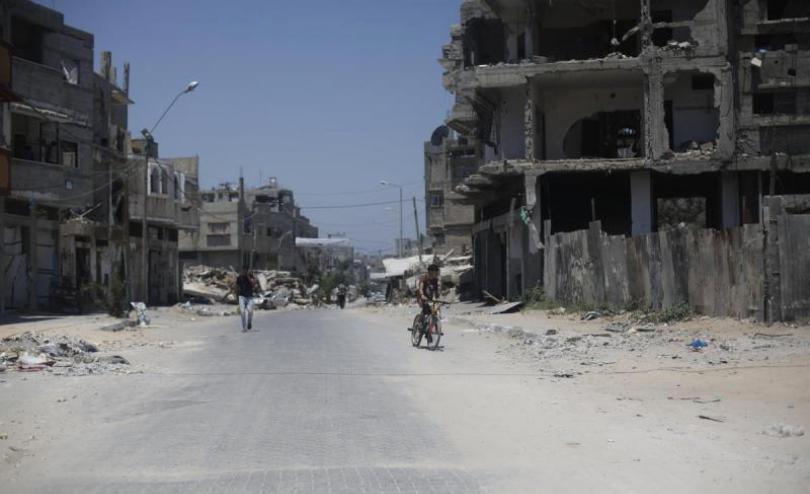 Following on from the reports of Gaza rocket fired into Tel Aviv on Wednesday and 100 targeted strikes were carried out into Gaza in the early hours of this morning, Senior Programme Officer, Maher Abdullah said:
"It was late at night and everything started with the sound of inspection planes in the sky. My children were already asleep but then the heavy bombardments started and they woke up screaming. We opened all the windows so that they wouldn't break and the doors. It was a cold night and the children were shivering. We tried to reassure them that it was thunder but they know now that thunder doesn't shake a whole building the way ours was. We stayed awake all night trying to console them with no idea when the bombing would stop. What happened last night has happened many times and we fear for what will happen next."
Jeremy Stoner Regional Director for Save the Children's Middle East office said:
"It is deeply concerning that over the last 36 hours children in Israel and in Gaza have been in fear of their lives, No child should be scared by air raid sirens or woken up at night to the sounds of jets and shelling and yet for children in Gaza this is an all too regular part of their childhood. The fear they experience has become part of their every day lives. We urgently need all parties to the conflict to abide by the ceasefire and come together and agree a long and lasting peace deal, bring an end to the fear and suffering children and families on both sides have endured for far too long."
We have spokespersons available, for more information please contact:
Antonia Roupell: +44 7855957573 antonia.roupell@savethechildren.org
Media Out of Hours number: +44 7831650409