Syria: Eight children killed in attack on Idlib camp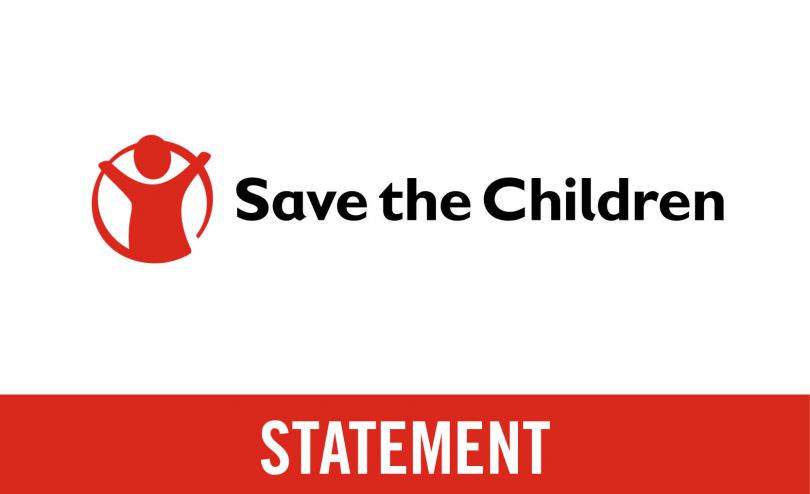 At least eight children have been killed and dozens injured in an attack on Qah Camp in northern Idlib Save the Children's partner in the camp, Ataa, revealed today.
The latest deaths mean a total of 22 children have been killed in Idlib in November, according to Save the Children's partner Hurras Network.
The camp, which is home to more than 800 displaced Syrian families, was hit on Wednesday night with the United Nations reporting at least 12 people killed.
Four of the children who died attended a Save the Children-supported school run by our partner, Ataa.
Hanan*, 27, is a mother-of-three who lives in the camp and teaches at the school. She described the horror or the attack and her sorrow at the death of one of her students:
"We heard loud explosions. The power went off. I felt dust covering us as I lay over my children to protect them.
"I saw fire burning outside and noticed that the roof made of tarpaulin was gone. I ran outside with my children to look for shelter and saw our neighbours being taken out of the rubble, with body parts strewn around.
"I also heard that Maya* my student had died. She was such a brilliant and good student. Earlier that day I had filmed her during a play at school.
"Maya wanted to be a doctor to help people. What Maya did not know is that she was going to become a victim herself."
The attack caused parts of the camp to be set on fire. A maternity hospital was severely damaged, further impacting vulnerable children and families.
Sonia Khush, Save the Children Syria Response Director, said:
"The children and families in Qah camp had already fled violence, many multiple times, to what they thought was a place of safety. The fear and shock they must be feeling after this attack is unimaginable. It is critical that civilians, and especially children, are protected as innocent bystanders of a conflict they had no hand in making."
*Names have been changed to protect identities.
Audio from a teacher in the camp describing the attack is available here
Spokespeople are available. To arrange an interview please contact Joelle Bassoul in Beirut joelle.bassoul@savethechildren.org 0096 1816 00696 or Davina Hagan in London 0044 7732 601762. During out of office hours, please contact the 24-hour press office in London media@savethechildren.org.uk 0044 7831 650 409.