Education
Education improves life-long health, income and prospects. Save the Children works to ensure that every child receives a good quality education and gains the skills and knowledge they need to thrive in the 21st century.
We support programmes that are proven to promote learning in school and in the community. And we influence global and national policy to improve children's access to quality education, from pre-school care through to adulthood.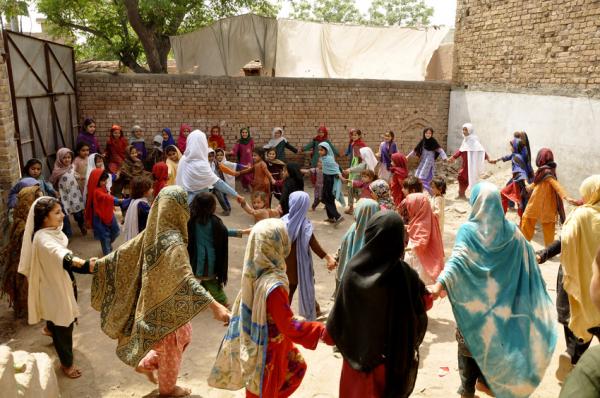 Research shows that many children in developing countries struggle to learn to read. To address this, our innovative Literacy Boost programme supports basic reading skills among young children. After successes in Malawi, Nepal, Mozambique and Pakistan, we are expanding the programme to benefit tens of thousands of children. As well as training teachers to be more effective, Literacy Boost involves whole communities in promoting reading through activities such as reading camps and reading buddy schemes.
We deliver education programmes to reach children who are missing out on school. For example, we run one of the largest community education programmes in Bangladesh, giving out-of-school children access to education in community centres and youth clubs. These children attend more classes and achieve higher grades than their peers in formal primary school.
With UNICEF, we coordinate providing education to children during emergencies, ensuring that particularly vulnerable children don't miss out on the benefits that education brings. Read our joint letter of recommendation around education in emergencies. 
For more information on our Education work, please visit our Resources page.