The bittersweet truth behind chocolate production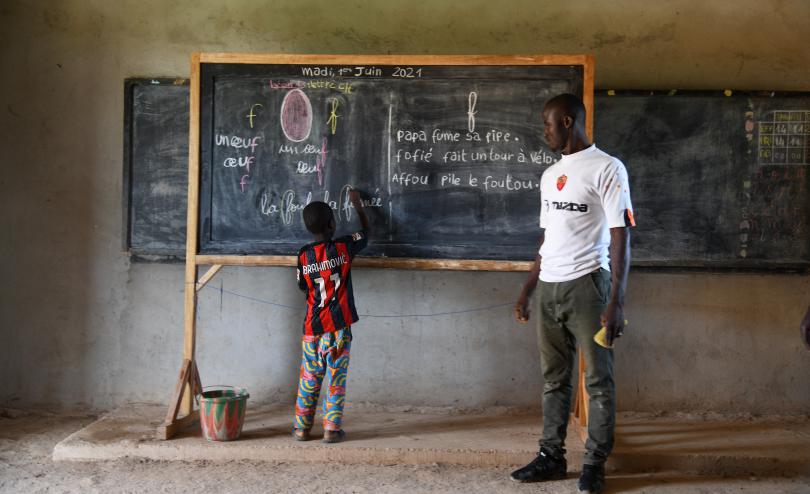 I've always loved the rich, creamy and sweet taste of chocolate, but like most of us, I never really indulged to discover its source. The Swiss have claimed to produce the best chocolate in the world since the 19th century, as have Belgium, as have every other large chocolate conglomerate in the world. But when we speak about its source, the real major ingredient behind chocolate, cacao, the largest producer in the world is in West Africa.
When I heard I was going to the Ivory Coast, the heart of the largest cacao bean producer in the world, I wondered if the lush greenery I'd imagined with every taste would match the reality.
Reality struck after roving over seemingly endless dusty sienna colored pot hole filled dirt roads, lined with communities and the lush green vegetation of its equatorial climate. There they were, 17 raised hands of children who all confirmed they have been working to help their parents in the cacao planation.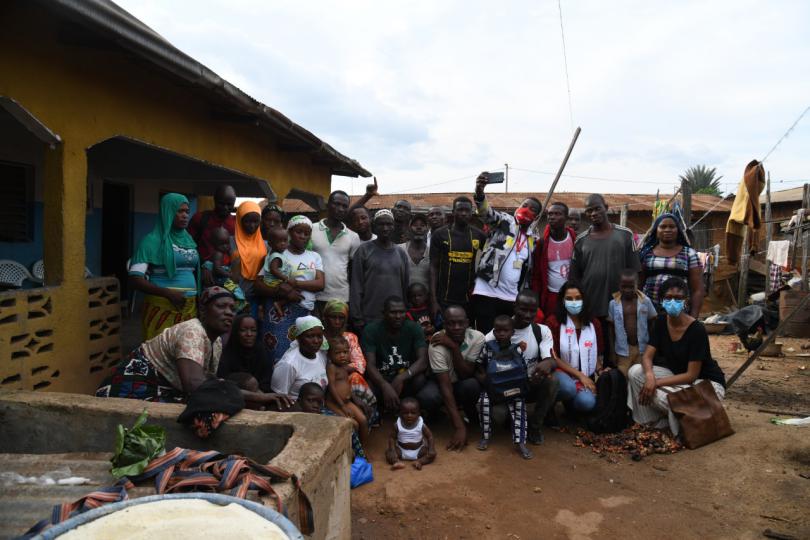 Barakissa, a 12-year-old girl, used to work with her parents in the cacao plantations. Now, she no longer wants to, "I want to stay in school and become a teacher when I grow up."
It's World Day Against Child Labour on 12 June and 1.56m children are currently working in cocoa production across the two largest cacao producing countries – Ivory Coast and Ghana, according to a recent report funded by the U.S. department of Labour.
Barakissa and 11-year-old Mustafa are both enrolled in bridge classes to help at risk children working in the cacao sector catch up on their education before re-enrolling back into formal education. The village school has 50 children and helps to ensure children's rights to learn are not disrupted. Community members play an active role in the project and are supported through Save the Children's Village Saving Model, which economically empowers families from cacao communities by enabling its members to mobilize their own financial resources and take turns utilizing collected funds to create businesses and secure a reliable source of income for themselves and their families.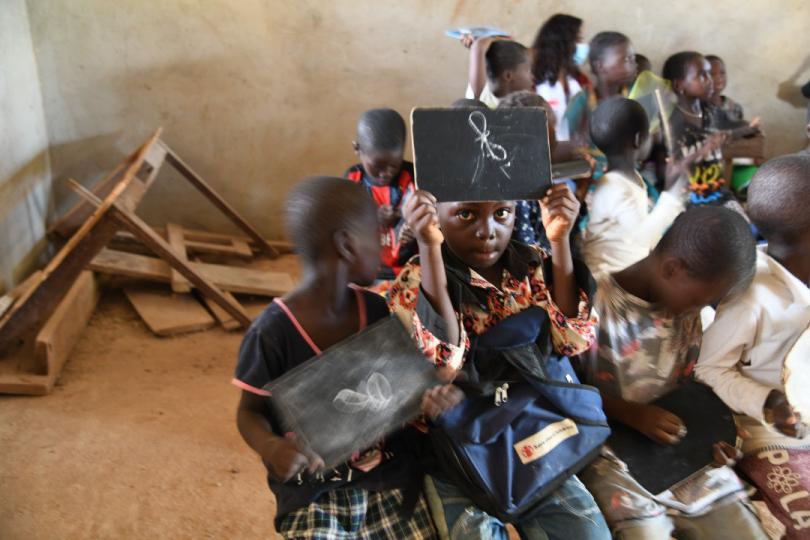 "I am happy to be here. Yes, I learn to write, count, and read," Mustafa said eagerly.
When Sylvain, our project manager for the 'Work No Child Business Project" asked him what he wanted to be when he was older. Mohamed's eyes began to shine, his smile widened… "A doctor," he responded.
Poverty and child labour are intertwined but education, a basic human right, gives each child a fair and safe chance in life to determine their own future and break the generational cycle of poverty. And these communities believe so too, thanks to the education for children awareness raising discussions and activities carried out by the project we run in the community. "The worst form of child labour as well as domestic work makes kids sick and endangers their growth. School is very important. It enables parents to keep their children out of work," said a female community member of the village saving program.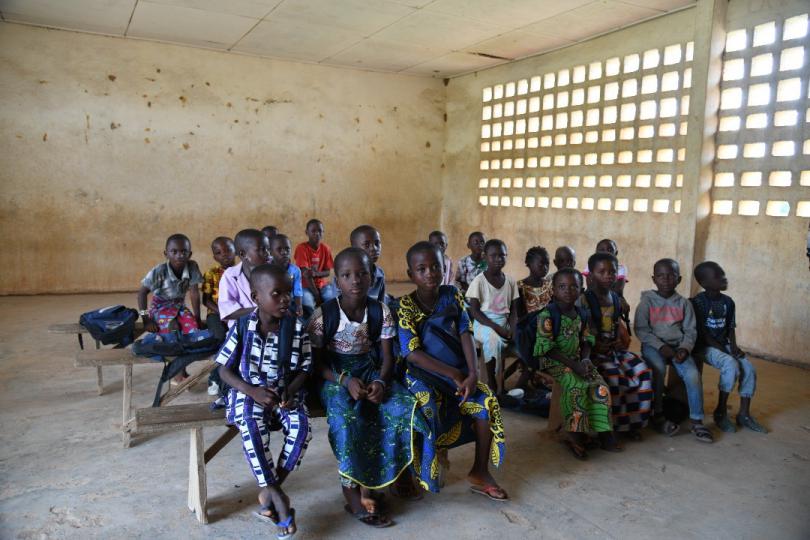 The proportion of children engaged in dangerous child labour in cacoa production rose from 30 to 41 percent in 2020. We strongly believe that it is essential for businesses operating in the Ivory Coast and the world over, to integrate the principles of Child Rights in their organizational mandates. Business owners must take accountability to reduce child labour and ensure that children get educated.
To complete this process, the bridge class model should be integrated into national educational curriculum and efforts need to be intensified to ensure that the global commitments to eradicate child labour in 2025 are met.
Related articles
5 September 2023

- Colombia
24 August 2023

- Bangladesh