Building back what never was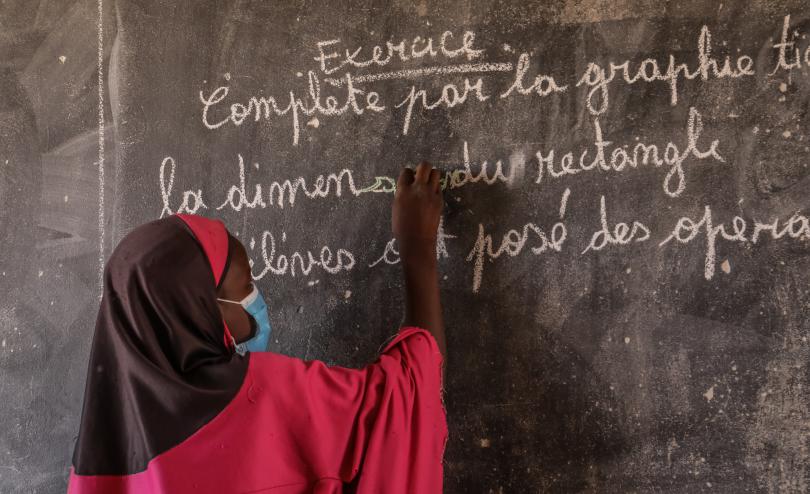 I'm known to be an optimist and I talk about progress and positive developments as often as I can, but if there was ever a time for the bold letters and urgent calls for action, it is now when we look at how children are deprived of their right to education.
There is a global consensus that quality education is not just a fundamental human right, but it's crucial for a child's development and future, as well as for societies as a whole. Still, even before the pandemic, the world was off track on the route to achieving quality education for all children by 2030, sustainable development goal 4. The UN Secretary General has called the impact of the pandemic on schooling a generational catastrophe.
But the good news is - We know what must be done. What we need is sustained commitment, both political and financially. As a global community we must act now to learn and recover from the COVID-19 education emergency and respond more effectively to future crises.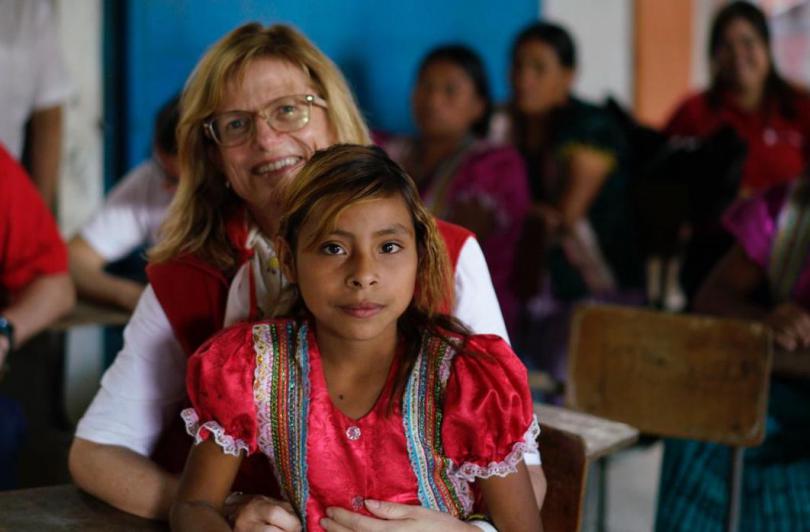 Birgitte Lange, CEO Save the Children Norway
When I talk to children and parents in emergencies or dire life situations about what they want and need, education tends to be their number one priority. In the face of huge challenges, children have demonstrated remarkable resilience especially in the past year during the pandemic. But as our new report shows, the pandemic has had a devastating impact on their learning and wellbeing.
In low-income, fragile, and conflict-affected countries, the pandemic has made the situation worse for existing challenges, inequalities, and discrimination in already weakened education systems. The most vulnerable children; girls, children with disabilities, refugee children and others affected by conflict and disaster are left behind even more so than before. An estimated 258 million children and youth were out of school, a number that is increasing due to the COVID-19 pandemic.
In addition, hundreds of millions of children attend school without learning basic foundational reading and numeracy skills. The World Bank estimates that of the 720 million primary school-aged children, 382 million – more than half – are 'learning poor', either out of school or below the minimum proficiency level in reading. The impact of the Covid-19 pandemic means that, rather than coming down, the number of children whose learning has been impoverished could actually increase by an additional 72 million children.
Our analysis shows that when children experienced long periods of school closure, their mental health tended to suffer. Among those whose schools were closed for one to four weeks, 62% of children reported an increase in negative feelings, and for those whose schools were closed for 17 to 19 weeks, it was 96% of children.
Education is not only crucial for individual children and communities, but for societies and countries as a whole. Estimates show that COVID-19 school closures are likely to lead to a reduction in global economic growth.
One of the key reasons we were not achieving the fundamentals of access and learning in basic education, even before the pandemic hit, was the global shortfall in funding.  A pre-Covid estimate of the financing gap to reach Sustainable Development Goal 4 in low- and lower-middle-income countries was $148 billion annually.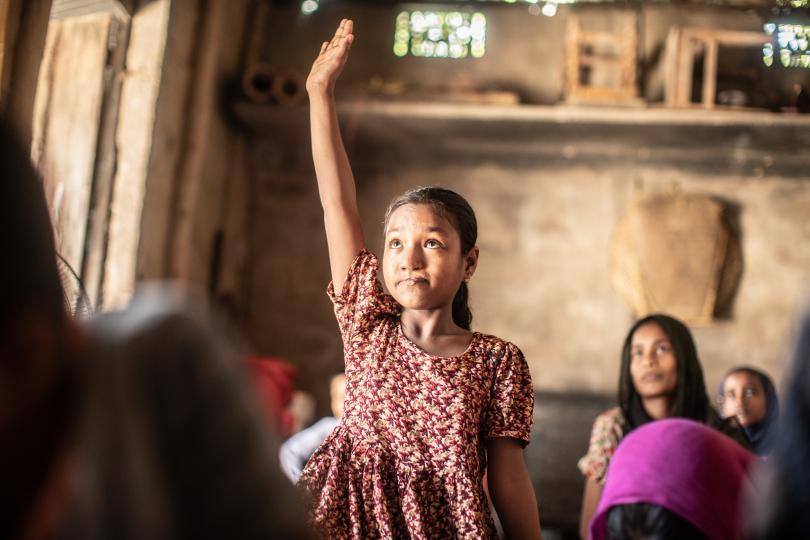 Taslima,10, raises her hand at community school in Sylhet, Bangladesh.
This week, we're launching a new report on the global education situation and the impact of the pandemic. We have identified 8 countries – Democratic Republic of Congo, Nigeria, Somalia, Afghanistan, South Sudan, Sudan, Mali, and Libya – at 'extreme risk' of ongoing and future crises disrupting education. Children in these countries and others deserve that we act now.
It is not coincidental which children are excluded or marginalized. The pandemic has highlighted and made existing inequalities worse in education provision worldwide. To move effectively towards long-term recovery and to achieve our promises in 2030, we must tackle the pre-existing challenges, including the hundreds of millions of children who were not in school before the pandemic, and those not learning while in school. 
The global pandemic showed us that education systems need to be better prepared for both ongoing as well as for new crises. Evidence confirms that the education systems that were best prepared, agile and adaptive were the most effective in responding to the crises caused by the pandemic. Every ministry of education needs to be better prepared to respond to crises – to ensure that learning can continue and children's wellbeing and rights to education are fulfilled.
We are running out of time. 2030 is just around the corner. We have only 9 years left to fulfill the commitment we as a global community have given boys and girls everywhere – that they will get a quality education. I believe this requires a holistic approach to education. We need to put children's learning and well-being at the centre and strengthen the structures around. Governments and donors must work with communities, partners, teachers, other key stakeholders, and children themselves to make education a core part of Covid-19 recovery plans, strengthen education's role in responding to future crises, and prepare pupils and students to contribute to inclusive societies and a healthy planet. 
The children of the world depend on us all to provide them with inclusive quality education. We need learners of all ages to find solutions for the challenges of today and the future. For this to happen, we must all step up.  I encourage everyone to read and share the report.
Related articles
6 December 2023

- Türkiye
29 November 2023

- Ethiopia