A day in the life of Chachu Tadicha – team leader for Borno State Field Office, Nigeria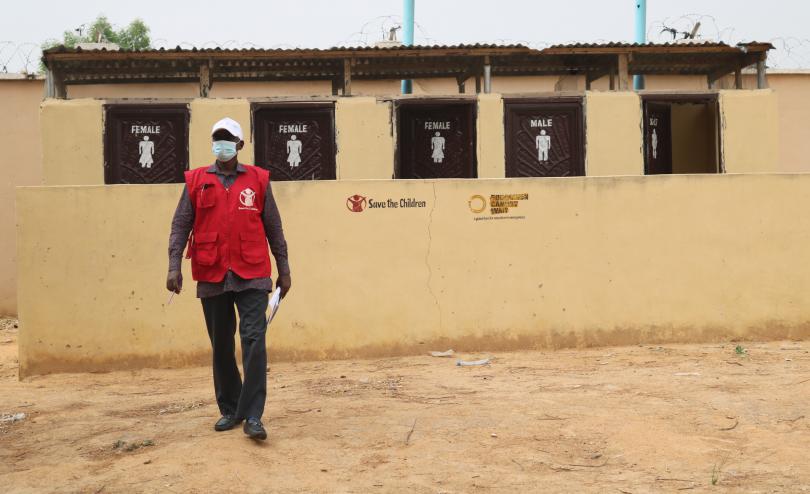 In Nigeria's Borno State hundreds of thousands of children have fled their homes because of terrorism and armed conflict. Since 2009, the conflict has killed tens of thousands, displaced millions, and devastated economic and education systems. Families are enduring unimaginable trauma after seeing their loved ones brutally killed, or snatched away, and 45% of health facilities and nearly half of Borno schools have been destroyed.
Save the Children supports thousands of displaced children by providing education, health care, water, sanitation and protection from further harm. Chachu Tadicha, our Borno office team leader, shares one of his days…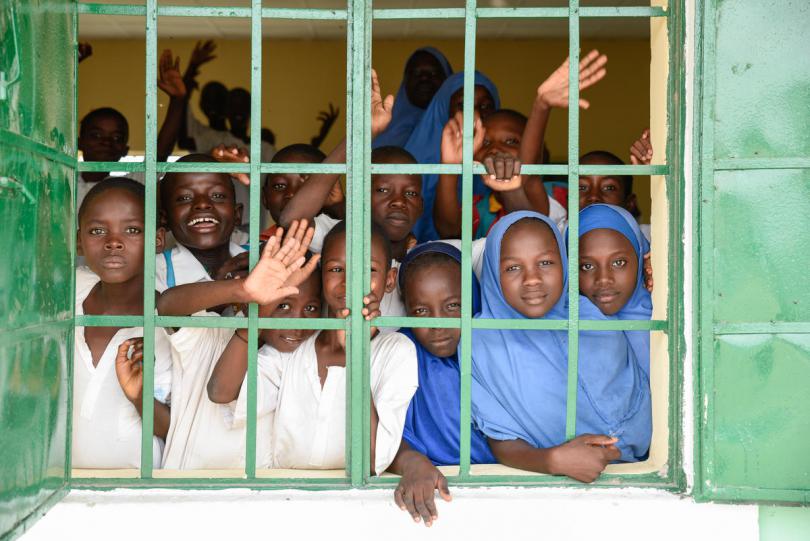 5.30 The birds sing from the large Neem trees surrounding my house in the Save the Children compound in Maiduguri, Borno's capital.
They're enjoying the cool weather – now 25°C instead of 40°C – and the rains which started yesterday. It's a beautiful day.
I walk for 30 minutes around the compound. This is my regular exercise and opportunity to video call my wife and children at home in Kenya. They are getting ready for school. We miss each other, but we all understand the importance of my work in Nigeria. Thankfully, my children don't face the same threats to their education as children here.
I've been in Borno for six years and my job is to make sure we reach the most vulnerable children. Regular trips to local communities help me understand what children need and how our work helps. I enjoy my job very much, but the insecurity in our region and consequent restrictions sometimes make it tough. These are frightening, uncertain and unsafe times.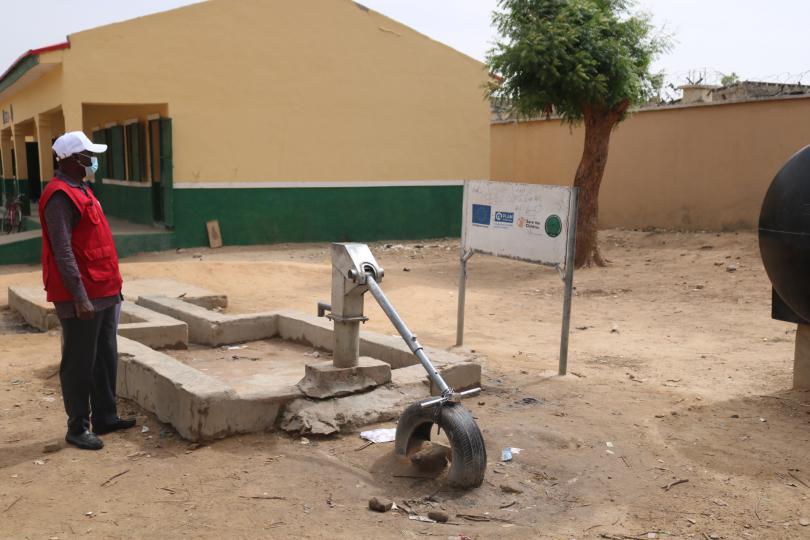 6.30 Today, I'll be visiting school projects in Borno.
This year Save the Children has helped more than 333,483 people in Borno and this includes enrolling 63,114 children in schools. As well as the dangers children face, poverty is a huge barrier to education in this region. Most parents cannot afford uniforms, books, pens, bags and school fees. Classrooms are over-crowded, and some children are taught under trees.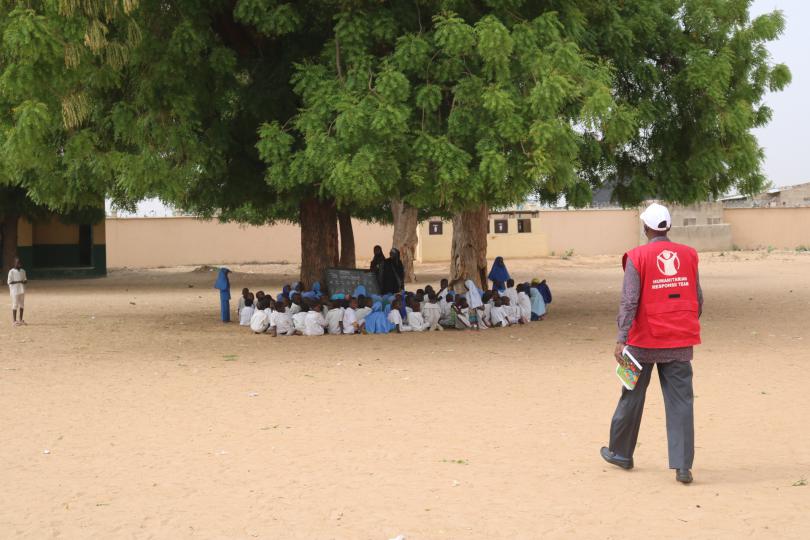 9.30 I'm travelling with Tina, our education coordinator, and Joseph, our advocacy coordinator, to a local school.
We drive through the streets, overcrowded with Keke (tricycles). The local town's population has grown tremendously over the last five years. It hosts more than 1.8 million people from conflict-stricken areas. They left everything behind when terrorism drove them from their communities and they live in very poor conditions. Many children are selling groundnuts alongside the road. They should be in school.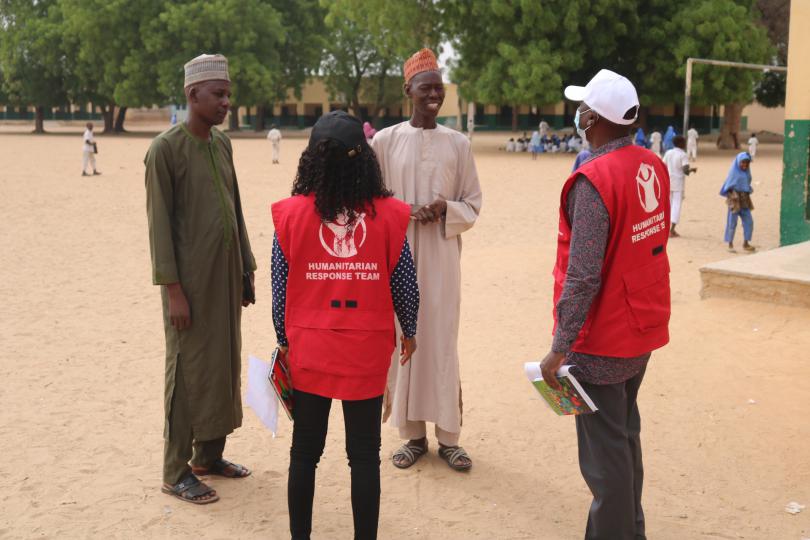 10.00 We arrive at the school and a class of children are enthusiastically learning under a large Neem tree.
The school has faced a huge influx of students due to the conflict; numbers more than doubling – from 2,009 in 2019 to 6,056 in 2021. Save the Children has helped the school cope. We have renovated four blocks of classrooms, dug a shallow well, installed a hand pump, built gender-segregated toilets and helped recruit five volunteer teachers.
We also provide children with special kits. Learners' kits include a school bag, water bottle, erasers, pens, pencils, sharpeners and exercise books. And our dignity kits, for girls aged 12– 17 years, promote hygiene and also encourage school attendance; they include underwear, soap, Vaseline, razors and reusable sanitary pads.
The teachers tell me that school dropout rates among girls in the region are high. This is largely due to early marriages, as well as low perceptions of the value of education for girls. Girls also often don't attend school when they are menstruating if there are poor toilet facilities.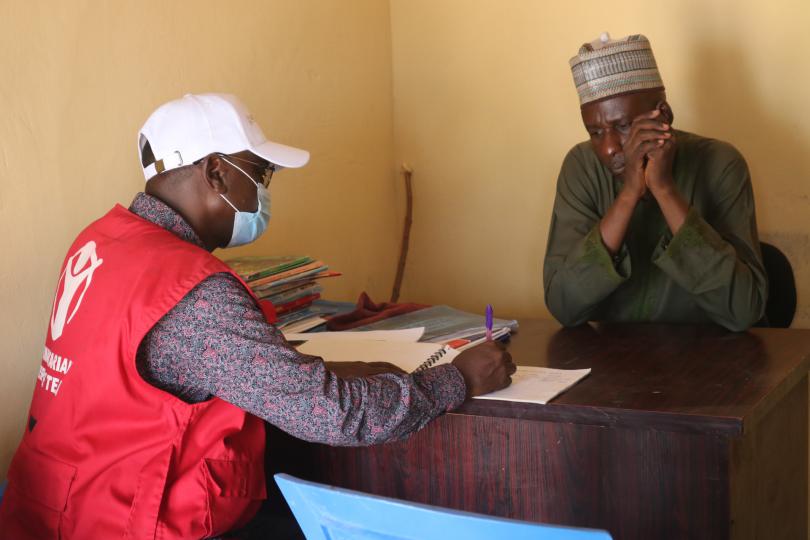 11.00 We walk through the school and in one classroom I spot Zariya, 17, who is listening keenly.
Zariya, her mother and six siblings fled their village to escape terrorist massacres. Her father was killed in the conflict. Zariya was so traumatised that although she once loved school, she lost all interest in her education. However, with time and support she decided to try our programme.
At first Zariya was disappointed with her first assessment results as she struggled greatly with Maths and English. But with hard work and teacher support, she achieved an advanced score just four months later. What's more, she encouraged two of her siblings to re-start their education too. Now, the three walk around 6 kilometres every day to get to school.
Save the Children's work has changed Zariya's life. ''I ask my teachers anything I don't understand; even things they didn't teach us. Aunty Hauwa [volunteer teacher] gave me extra lessons on maths because I love maths…I want to be a doctor when I grow up," she told me.
The primary headteacher, delightedly tells me that overall attendance is up, hygiene has improved, and school performance is peaking. He says that the segregated toilet facilities and hygiene kits we provide are vital to his students' well-being.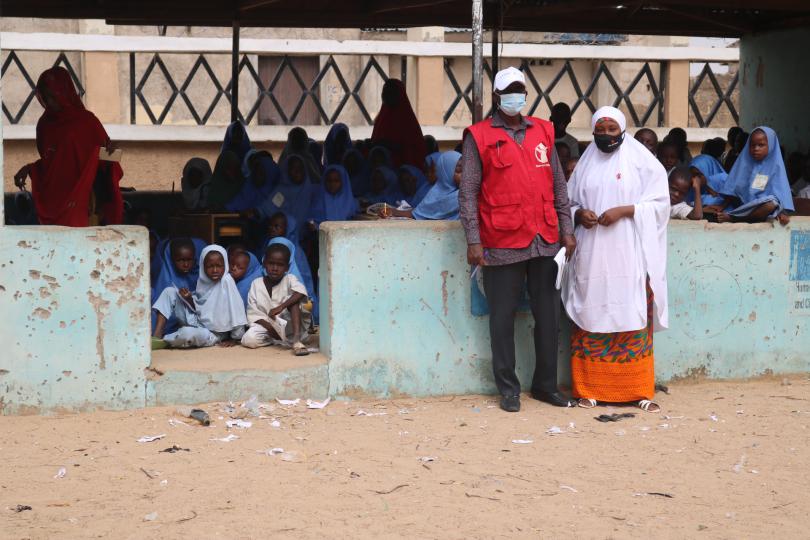 12.00 I head back to the office to carry out my administrative work regarding procurement and payment of the services we use.
This isn't the most exciting part of my job, but without it, vital work for children would simply not happen.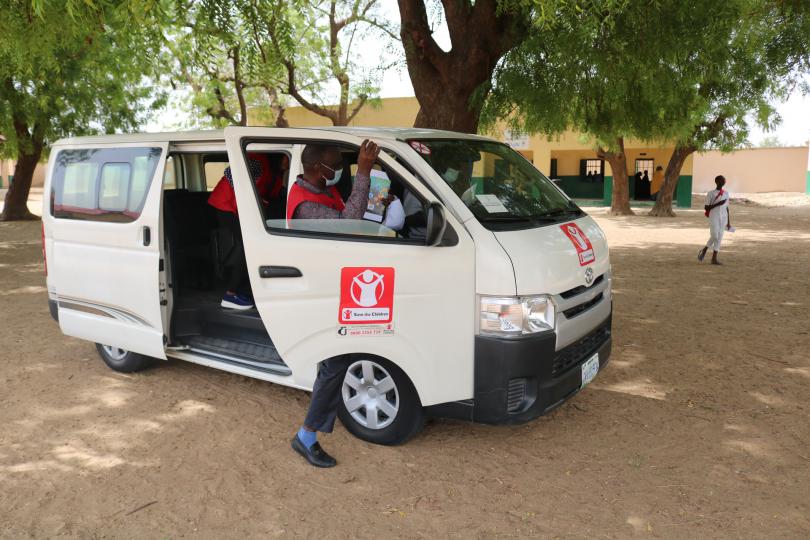 14.00 Our online bi-weekly country team operations meeting; I always enjoy them.
People are so enthusiastic about their work in Nigeria and supportive of each other. When the pandemic closed Nigerian schools, we started a 'reading circles' programme with volunteer teachers to maintain teaching and learning. We also launched a radio teaching programme and provided radios. This work really helped prevent learning loss.
18.00 My evening walk and another family chat.
My children are doing their homework. They tell me it's cold, the rainy season has started, and that they would rather go to bed! Thinking of how difficult it is for children like Zariya to learn and get their education here, I encourage them to complete their assignments.
Hopefully, my nudge will do the trick…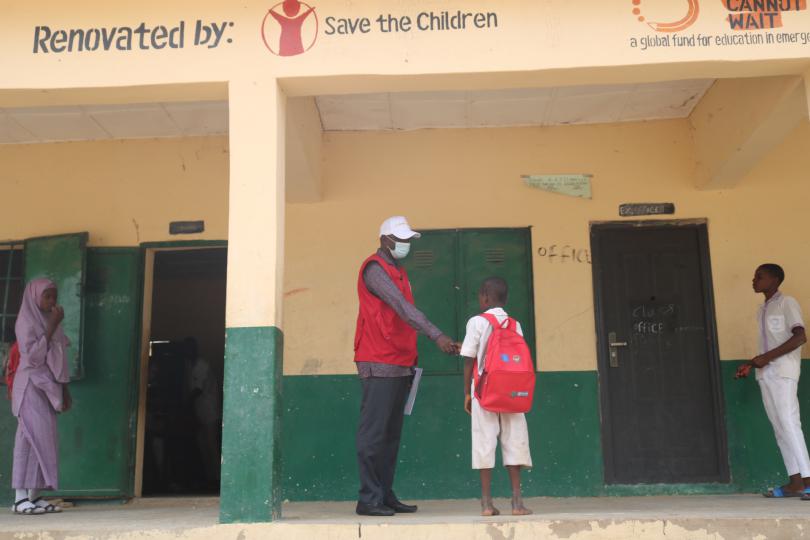 Related articles
4 December 2023

- occupied Palestinian territory
3 November 2023

- occupied Palestinian territory